International Educator (IE) is the flagship bimonthly magazine of NAFSA: Association of International Educators. IE maintains the highest standards of intellectual quality, editorial excellence, and design to service its readers who are working worldwide to advance international education and exchange.

All links are to PDFs.

Cover Story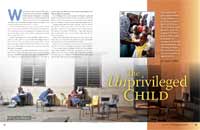 The Unprivileged Child
By Susan Ladika
Education for girls and women is not always a priority in many parts of Africa. But students and faculty, with the support of their universities and a number of nongovernmental organizations, are striving to help the continent and improve equity of opportunity.



Features
Global Community
By Christopher Connell
In tough times, internationalization poses challenges and opportunities for community colleges.


Departments
In Focus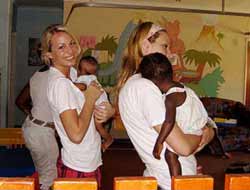 In the Face of Adversity
M. Neelika Jayawardane
In Brief
Fall 2009 International Student Enrollment Data
Business Leaders Rate the Value of International Experience
Living Abroad Found to Enhance Creativity
Report Analyzes Global Competition for Mobile Students
AASCU Warns that U.S. Competitiveness May Be Falling Behind
New Volunteer Leaders Take Office
NAFSA Launches Online Learning
Open Doors Study Shows Record High Numbers of International Students in United States; Americans Increasingly Study Abroad
International Students Contribute $17.6 Billion to U.S. Economy
From the Editors
Employing Optimism
By Christopher Murphy
Education Abroad
Managing Quality Internships Abroad: A Case Study
By Heidi Soneson
Frontlines
Educational Exchange in the Midst of Culture Wars
By Ronald E. Neumann
Voices: Martha Kanter, Under Secretary of Education
A Renewed Commitment to International Education
By Elaina Loveland
Foreign Student Affairs
Helping Students Maximize Work Opportunities After Graduation
By Eve Katz
Partnering
Transforming Internationalization Through Partnerships
By Susan Buck Sutton
Special Section on Career and Educational Advancement
Where the Jobs Are
By Darlene Bremer

The Rise of Senior International Officers
By Alan Dessoff