International Educator
(IE) is the flagship bimonthly magazine of NAFSA: Association of International Educators. IE maintains the highest standards of intellectual quality, editorial excellence, and design to service its readers who are working worldwide to advance international education and exchange.

All links are to PDFs.

Cover Story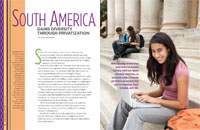 South America Gains Diversity Through Privatization
Alan Dessoff
With a growing demand from South American students hoping to fulfill their higher education aspirations, an increasing number of private universities are opening their doors in Argentina, Brazil, Colombia, and Chile.



Features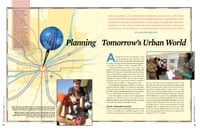 Planning Tomorrow's Urban World
Darlene Bremer
In recognition of the urban planning profession's growing global impact, U.S. graduate programs are internationalizing their curricula to enable future urban planners to work effectively anywhere in the world.



Publications for International Educators and Their Students
The fourth annual summer reading directory of select publications
Departments
In Focus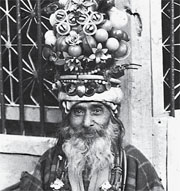 Sadhu
Ron Moffatt
In Brief
Higher Education Summit for Global Development
Rockefeller Gift Goes Toward Harvard International Programs
In Memoriam: Ron Moffatt, Inspiring Colleague and Tireless Leader
France Awards Highest Honors to Buffalo State's Gounard
Slowed Growth in Graduate School Applications by Foreign Students
Guiding Students Through the Visa Application Process
NAFSA Launches Presence on Facebook
Celebrating 60 Years in Washington, D.C.
From the Editors
A Púca of Peace
Christopher Murphy
Across Cultures
Flying Brains: A Challenge Facing Iran Today
Shahrzad Kamyab
Past as Prologue
1980-1989: From Regulatory Concerns to the Emergence of a Unipolar World
Alan Desoff
Voices
Princeton's Path-Breaking President Pursues a Global Agenda
An interview with Shirley M. Tilghman, president of Princeton University
Christopher Connell
Education Abroad
Blogging Ahead
International Enrollment
Quality Assurance in European Higher Education
Charlotte West
Forum
University Internalization: Dreaming of a Bygone Age
Craig Evan Klafter