Join higher education leaders from throughout the region that will provide insights on developing effective and sustainable partnerships through collaborative networks. This event includes country-specific breakout tables, networking opportunities, and more!
Latin America & Caribbean Forum 2020
The 2020 Latin America and Caribbean Forum will take place in St. Louis, MO at NAFSA 2020 and will highlight innovative international higher education practices in Latin America and the Caribbean.
Learn more
Latin America Forum 2019
The 2019 Latin America Forum took place in Washington, DC and focused on how Latin America and the Caribbean continue to provide diverse opportunities for strategic and institutional engagement.
Learn more
Latin America and Caribbean SIG
The purpose of the Latin America and Caribbean SIG is to raise the visibility and coverage of the Latin American and Caribbean area among NAFSA members to promote and support international educational flows between Latin America and the rest of the world and enhance international and intercultural understanding and cooperation.
2020 Featured Speaker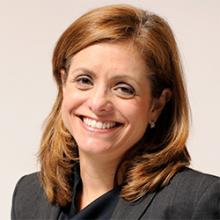 Brookings
Emiliana Vegas joined Brookings as senior fellow and co-director of the Center for Universal Education in August 2019. Prior, Vegas served as the chief of the Education Division at the Inter-American Development Bank. Vegas worked at The World Bank in Washington, D.C., from 2001 to 2012, where she...