The Education Abroad Leadership Award was established in 1999 with the support and approval of the then-SECUSSA national team to complement the Lily von Klemperer Award and recognize members whose records of distinguished service to the education abroad profession exceed 15 years. Although two awards were made under special circumstances during that year, the award is now made to one education abroad professional each year at the NAFSA annual conference.
The nomination period for the 2020 Education Abroad Leadership Award is now closed.
Recent Recipients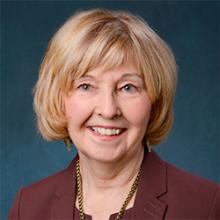 University of Colorado Boulder
"For over 20 years Mary's mission and focus have been to provide access to international opportunities for all undergraduates. During her tenure, the percentage of education abroad staff has grown by 50% and student participation has nearly doubled. Her enthusiasm and 'can do' attitude is contagious...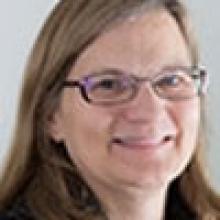 Swarthmore College
Patricia Martin has been an advocate for the student experience abroad and has laid the groundwork upon which many initiatives and practices that the field of education abroad now relies. Patricia was an early pioneer of the online community forum, SECUSSA-L, of which the SECUSSA group, she chaired...
All Past Recipients
Listed below are the past recipients of the Education Abroad Leadership Award with their professional affiliations at the time of the award presentation.
2018 Patricia C. Martin, Swarthmore College
2017 no award
2016 Wiliam Nolting, University of Michigan
2015 Christopher Bigsby, PhD, East Anglia University
2014 Kim Kreutzer, University of Colorado Boulder
2013 Margaret Riley, Duke University
2012 Michael Steinberg, IES Abroad
2011 Carol Fairweather, retired, formerly of the University of Denver
2010 Kathleen McDermott, Columbia University
2009 Janice M. Kieling, University of California-Berkeley
2008 Susan M. Thompson, University of Nevada-Las Vegas
2007 Al Balkcum, University of Minnesota
2006 Nancy K. Stubbs, University of Colorado-Boulder
2005 Bill Cressey, Council on International Educational Exchange
2004 Mickey Slind, Butler University
2003 David Larsen, Arcadia University
2002 Tom Roberts, Butler University
2001 Clay Hubbs, Transitions Abroad Magazine
2000 George Nolan Boyd, Trinity University
1999 Nigel Rogers, Lancaster University, United Kingdom
1999 Charles (Chuck) Gliozzo, Michigan State University
Recognition of Award Recipients
Award Recipient Benefits:
Award is presented at the Education Abroad Knowledge Community (EAKC) Update at the NAFSA Annual Conference
Commemorative Plaque is given to award recipient
An opportunity to write a blog post for NAFSA
Invitation to review EA conference proposals for the following year's Annual Conference
Criteria for Selecting Nominees
Nominees must be members of NAFSA whose careers in education abroad span at least 15 years. Nominees must have an exemplary record of publication, teaching, advising, advocacy, leadership, new program development, or general service to the field that has made and will make a lasting contribution to education abroad. Nominees may not hold current elected positions on the Education Abroad Knowledge Community team.
Selection Information
Nominations are reviewed by the Education Abroad Awards Task Force and its recommendation is sent to the chair of the Education Abroad Knowledge Community for approval.  
Please contact the EA team if you have any further questions.