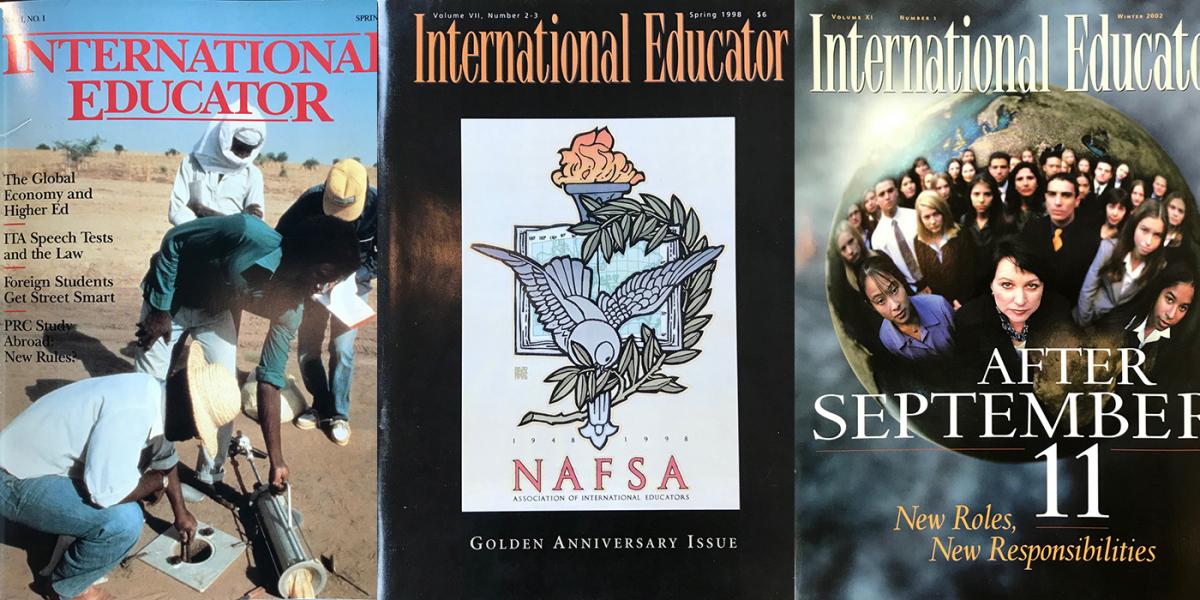 A behind-the-scenes glimpse of the new International Educator
With the move from print to a fully digital International Educator, the one thing I thought I wouldn't miss was writing each issue's letter from the editor. As I've written about before, I tended to encounter writer's block when I sat down to write those notes.
But with our inaugural all-digital issue, I found myself missing the connection I felt with readers through my bimonthly letters. And the readers, after all, are the why behind everything we do for International Educator. So I want to tell you about the new IE.
Did you know that the first issue was published in 1990? To celebrate IE's 30th birthday, I wanted to give you a behind-the-scenes peek at how the January 2020 issue was put together—just the latest evolution for a magazine that has chronicled the field of international education for three decades.
At the beginning of a new year, I always think about what it will hold—both personally and professionally. With that in mind, I wanted the cover story for the January issue to address what's next for the field of international education.
IE polled 14 leaders across the field to get their perspectives of what trends we'll see in 2020, as well as related opportunities and challenges. From India's growing role in the international education landscape to technological advancements, their insights paint a picture of what's to come this year.
NAFSA has long held the position that the United States needs a comprehensive national strategy for international education. What's kept the United States from developing one? And what would it look like if there was a U.S. strategy? This article dives into the details and gives interesting context to consider. (The companion article details what other countries are doing in this area.)
One of the articles I most enjoyed editing was the interview with Evon Peter from the University of Alaska – Fairbanks. The institution is on the leading edge of native and indigenous programs—two student populations we don't talk about enough.
Another highlight from the January issue is from Esther Brimmer. Her From the CEO piece can be summed up in one line: "To look ahead, I look back." She encourages all of us to examine different crisis points in history and find the people—the heroes—who chose to take action amid significant challenges.
I hope that sentiment resonates with you as much as it does with me as I consider all that is ahead of us in 2020. And as always, thank you for reading!