Finding Hope in History
Stories of perseverance can recharge international educators in the new year.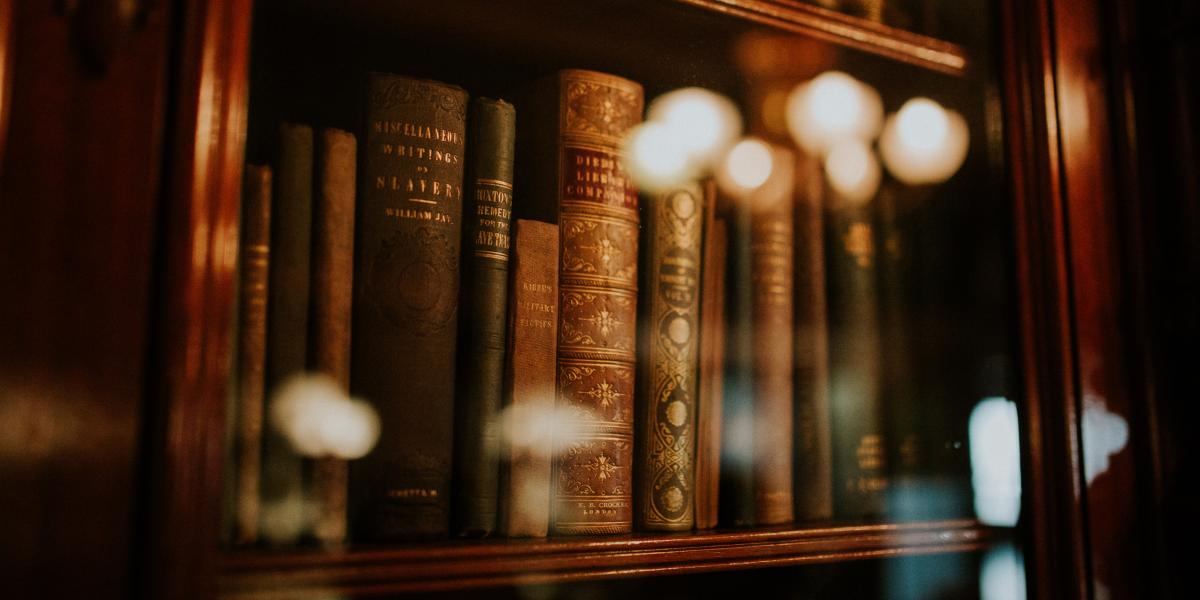 As we begin a new year, and a new decade, I think we need to reclaim hope. The belief that human progress is possible is a mindset and outlook that shapes how we act in the world. I suggest that this outlook is fundamental to being an international educator. 
The Costs of Disillusionment
From daily headlines to our daily work, we might easily feel overwhelmed. Too much around us can lead to feelings of despair. In many parts of the world, we see a rise in xenophobia. Even in advanced democracies, including the United States, we see acrimonious political disputes as societies grapple with real challenges to the rule of law. 
In November 2019, the FBI reported an increase in hate crimes. We have witnessed a decrease in compassion, with the number of refugees admitted to the United States slashed to the lowest level in 4 decades. Economic concerns underpin so much of this discord, as the impact of technology and changing patterns of economic production widen economic disparities. Meanwhile, the diseases of despair, such as rising opioid drug use, signal the human cost of deep disillusionment.
Beyond the human costs, there are social ones as well. Despair can make people satisfied with the status quo. If one is fearful of the future, one can become defensive about the present and nostalgic for a hazily remembered past. The disillusioned can become skeptical that society can improve or that human well-being can be enhanced. Worse still, the politics of despair can make people susceptible to the siren songs of demagogues spouting xenophobic diatribes. 
The Power of the Individual to Make a Difference
Where might we look for inspiration? I look to examples of people who not only asked, "What's wrong?" but also, "What can I do about it?" One place to look for such inspirational people: history. To look ahead, I look back. 
Historical figures remind me that, although the politics of today are divisive, we have been through much worse and built back better. Recently, I saw Harriet, a biographical film that tells the dramatic story of a real nineteenth-century abolitionist.
Harriet Tubman was born in Maryland around 1820 and escaped from slavery in 1849. Risking her life, she returned to slave plantations multiple times, personally leading 70 enslaved people to freedom via the network of safe houses on the metaphorical "Underground Railroad." 
Driving on the highway back to Washington, D.C., last November following the Region VIII Conference in Baltimore, Maryland, I gazed at the terrain and thought, "A real superhero walked through the woods of this state." Tubman went on to lead Union troops on a successful mission to free 700 slaves during the U.S. Civil War, and she continued her philanthropic work until she passed away at the age of 93.
Another inspirational figure from history is Eleanor Roosevelt. Not only was she a civil rights advocate as First Lady in the 1930s and 1940s, she was First Lady through World War II. She combined idealistic goals with savvy, practical, political action. Roosevelt led the U.S. delegation to the conference that helped write the Universal Declaration of Human Rights. When I worked on international organization issues at the U.S. State Department, on my wall, I had a copy of a famous photograph of her holding that document as a daily reminder to keep pushing forward.
Hope Makes History Through Perseverance
What do these two notable figures have in common? A belief that individual people can make a difference in the world around them. Despite dire situations surrounding them, they thought progress was possible. That fundamental hope for a better future was foundational to their perseverance. 
What do these two notable figures have in common? A belief that individual people can make a difference in the world around them.
While the exploits of such historical figures may seem remote, we must remind ourselves that their strength to persevere developed over time. As 2019 Annual Conference plenary speaker Doris Kearns Goodwin showed us in her book, Leadership in Turbulent Times, even extraordinary leaders make mistakes, learn, and mature—and they persevere.
That outlook is fundamentally important to us now. History gives us perspective. (Which is one of the many reasons I am distressed by the decline in the study of history.) Finding whomever inspires us to hope can help recharge us as we defend the field of international education in these turbulent times.  •
About International Educator
International Educator is NAFSA's flagship publication and has been published continually since 1990. As a record of the association and the field of international education, IE includes articles on a variety of topics, trends, and issues facing NAFSA members and their work. 
From in-depth features to interviews with thought leaders and columns tailored to NAFSA's knowledge communities, IE provides must-read context and analysis to those working around the globe to advance international education and exchange.
About NAFSA
NAFSA: Association of International Educators is the world's largest nonprofit association dedicated to international education and exchange. NAFSA's 10,000 members are located at more than 3,500 institutions worldwide, in over 150 countries.