Crossing the Digital Threshold
The world is changing, the field is changing, and we are here to help you stay ahead of the curve.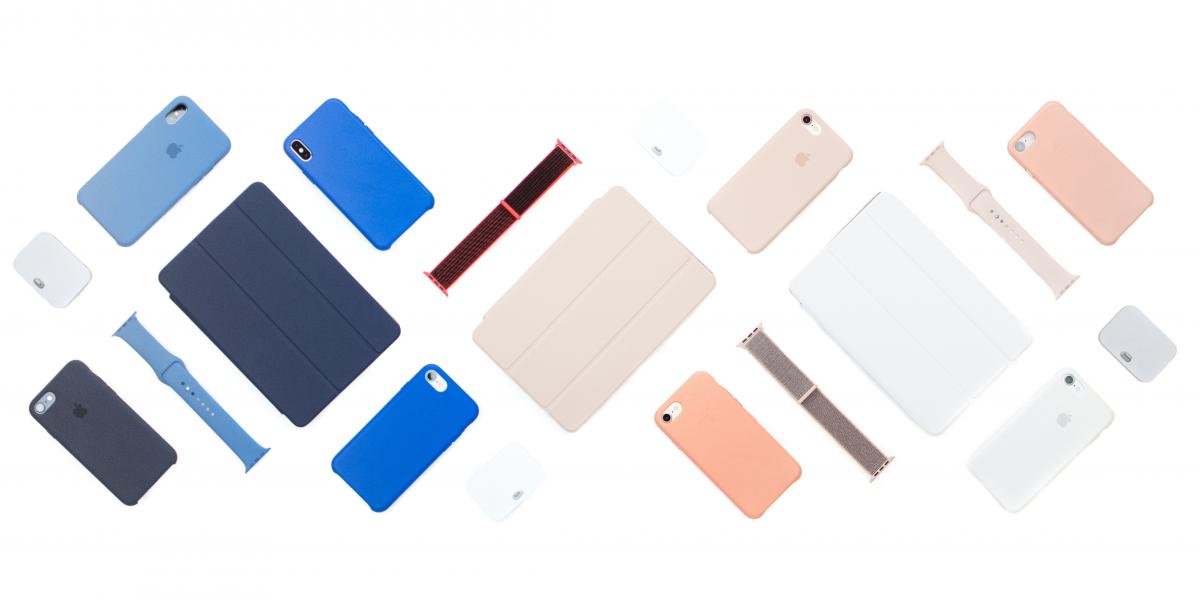 To prepare for NAFSA's 70th anniversary last year, I flipped through old paper copies of NAFSA's newsletter. I remember thinking about how much had changed and how much remains the same over the years. Though the tightly typed sheets gave way to the weekly NAFSA.news email in your inbox, the desire to keep international educators informed about the events, people, and ideas shaping the field has remained. 
In 1990, the year that the first issue of International Educator was published, Nelson Mandela walked free after 27 years in prison, East and West Germany formally reunited, Iraq invaded Kuwait, and the Hubble Space Telescope was launched. More than 407,000 international students studied in the United States during the 1990–91 academic year. (By 2017–18, that number had more than doubled to over 1 million students.)
The pages of this magazine have seen the field of international education professionalize, progress, and expand in the 3 decades since then. And IE is about to move into a new era: This is the last print issue, as we are moving to an all-digital publication beginning January 2020.
There are many reasons for this transition. Most importantly, we've heard from you that you want a more easily accessible, sharable, and portable version of IE. The bimonthly print issues can no longer keep up with the pace of today's digital life and our work, and we're excited to bring you more relevant articles more often with monthly issues that you can read from your laptop, tablet, and mobile devices.
The digital magazine will continue to include columns dedicated to each of NAFSA's practice areas, in-depth features that examine trends in the field, and interviews with thought leaders, while a few new types of articles are in the works to cover the latest developments and policy changes. Above all, we are committed to providing you with a dynamic experience while sharing valuable knowledge across our entire digital platform.
We are exploring other ways to use technology to augment resources and support members' needs on the newly redesigned website, nafsa.org, that launched this summer. By cross-referencing our professional development offerings, tools like Career Print and NAFSA's e-Learning portfolio are now more applicable and accessible. Career Print, an online self-assessment based on the NAFSA International Education Professional Competencies, generates a customized report highlighting the user's areas of strength and gaps in knowledge, along with targeted professional development resources.
Members can also access a rich array of publications on the website. These online spaces complement our in-person events, including the annual conference, regional conferences, workshops, and other activities, extending the value of NAFSA membership. 
NAFSA's digital resources strengthen the field by reducing the difficulties of distance and broadening the realms of collaboration. Technology facilitates international educators' communications with colleagues around the corner and around the globe to meet new challenges. The world is changing, the field is changing, and we are here to help you stay ahead of the curve with timely, pertinent information in all its forms. We invite you to delve in and explore the new, all-digital IE.  •
About International Educator
International Educator is NAFSA's flagship publication and has been published continually since 1990. As a record of the association and the field of international education, IE includes articles on a variety of topics, trends, and issues facing NAFSA members and their work. 
From in-depth features to interviews with thought leaders and columns tailored to NAFSA's knowledge communities, IE provides must-read context and analysis to those working around the globe to advance international education and exchange.
About NAFSA
NAFSA: Association of International Educators is the world's largest nonprofit association dedicated to international education and exchange. NAFSA's 10,000 members are located at more than 3,500 institutions worldwide, in over 150 countries.