Registration Details
| Event Date | Event Time | Registration Deadline | Registration |
| --- | --- | --- | --- |
| June 9, 2021 | 2:00 pm - 3:00 pm | | Register Today |
Resources are a critical component of successful international student advising. With access to so many types of resources, where do you begin? Join two seasoned professionals as they take a deep-dive into the resources available through NAFSA and other sources. Presenters will also share helpful tips to help you better prepare for the challenges of international student advising.
NAFSA Peer-to-Peer Perspectives facilitate an online dialogue between international education professionals. Participants should come prepared to listen, learn, and share with their peers. These events are free and open to all international education professionals; however, registration is required. Registration will close on Wednesday, June 9 at 12:00 PM.
Presenters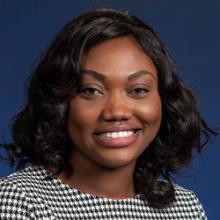 Embry-Riddle Aeronautical University
Region VII Liaison, Knowledge Community for International Student and Scholar Services
Anastasia Fynn, MBA is the director of international student and scholar services at Embry-Riddle Aeronautical University where she leads the department and has served in this role for five years. Before her role as director at Embry-Riddle, Anastasia worked as the senior international student...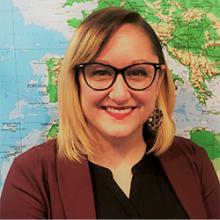 Kent State University
Region VI Liaison, Knowledge Community for International Student and Scholar Services
Deanna currently works at Kent State University (KSU) as a senior international student and scholar adviser serving a population of 3,000 students, scholars, and dependents. She began with Kent State in 2018 but started her career in international education in 2012 with Tiffin University (TU). As a...