International Educator (IE) is the flagship bimonthly magazine of NAFSA: Association of International Educators. IE maintains the highest standards of intellectual quality, editorial excellence, and design to service its readers who are working worldwide to advance international education and exchange.

All links are to PDFs.

Cover Story
Water, Water...Anywhere?
By Karen Leggett
Students and faculty at colleges and universities are helping people in the developing world gain access to the world's most precious resource: water.


Features
University of Minnesota Twin Cities Pursues an International Transformation
By Christopher Connell
With state support shrinking, the University of Minnesota did something counterintuitive: it slashed tuition for international students.




Departments
Forum
The Internationalization of U.S. Universities—Are We Making Progress?
By Sara E. Dumont and Robert A. Pastor
In Focus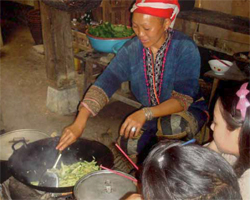 A Little Effort Makes a Big Difference
Catherine Vertesi  
Fifth Annual Publications for International Educators and Their Students
From the Editors
Going With the Flow
By Christopher Murphy



Education Abroad
Business School Study Tours: A Case Study
By Kimberley Howard and Brian Keller



Foreign Student Affairs
U.S. Religious Diversity and International Students
By Eve Katz



In Brief
Int'l Applications to U.S. Graduate Schools Increase
Globalizing Community Colleges
Decline in Indian Student Enrollments in Australia
Japanese Students Are Staying Home
Professors Beyond Borders Launched
Simon Fraser University Seeks U.S. Accreditation
NAFSA Publications and Blog Wins Awards
China, South Korea, and Japan Team Up for "Campus Asia"
Plans to Create 1,000 Endowed Chairs in Africa
India to Open its Door to Foreign Universities
Curriculum Integration Key to Education Abroad Growth
NAFSA's 62nd Annual Conference Helps International Educators Navigate "The Changing Landscape of Global Higher Education"
Review of Globalization's Muse: Universities and Higher Education Systems in a Changing World