Data collection, assessment, and analysis are key elements in guiding education abroad offices toward improvements and growth. Equally important is the communication of the results and findings from that data to stakeholders and collaborators. How does your office collect its data? How do you identify and leverage research relevant to your programs and practices? What methods can you use to effectively communicate your research findings?
In this NAFSA On-Demand e-Learning Seminar series, presenters share best practices and examples for collecting, analyzing, and applying data to improve programs, as well as how to communicate and demonstrate these findings to other stakeholders.
Series Objectives
In this series, participants will learn to:
Articulate how to collect data in a way that is sustainable and allows for longitudinal analysis;
Acquire new tools that will help you develop, lead, and refine your internationalization assessment plans;
Find, interpret, and incorporate research into work efficiently;
Develop strategies for analyzing and communicating results to administrators, faculty, staff, students, alumni, and even community members.
NAFSA On-Demand e-Learning Seminars featured in this Series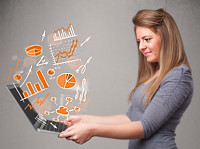 Education Abroad Research—Identify, Interpret and Incorporate with Success
This e-Learning Seminar will guide practitioners toward a successful process of incorporating research into their office work. Learn where to find research sources, assess quality, and discover methods of effective interpretation and application.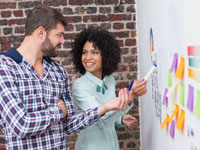 Mining and Analyzing Data for Effective Education Abroad Decisionmaking
In many cases, the data you need may already exist in your databases. Knowing how to mine that data so that it provides useful and instructive information is key. Eliminate redundancy and the risk of using "bad" or unreliable data during the collection process. Presenters will share examples and best practices on tracking and converting data into useful tools.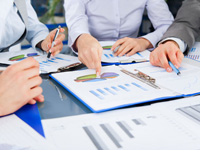 Making Data Come Alive: Diverse Methods for Engaging Stakeholders in Meaningful Assessment
This e-Learning Seminar will focus on practical methods for realizing robust internationalization with a lively assessment plan. Participants will acquire a toolbox of background knowledge and ideas that will enable them to develop, lead, and refine unique internationalization assessment plans at their own institutions.