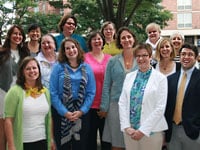 Academy coaches are volunteer members who work with a cohort of six trainees. They represent a broad range of expertise and have worked in the field of international education for more than five years. Coaches work with their trainees to develop the trainees' learning plans and guide them as they navigate the world of international education, including NAFSA. They also advise trainees on workshop and session selections at the annual and fall regional conferences. Each coach is trained to be knowledgeable in six coaching skill sets:
Knowledge of the Academy
Marketing and Recruitment
Building a Cohort
Communication with Trainees
Professional Tools
Facilitating Learning
Become an Academy Coach
Access to coaches' experience and knowledge is one of the greatest benefits for trainees. The coaches provide professional guidance and direction to trainees while they receive a broad overview of international education through a variety of workshops.
Note: You must be a NAFSA member to serve as a coach for the NAFSA Academy.
An Interview with a Former Academy Coach

Rendy Schrader
Director of International Student and Scholar Advising
Indiana University
Rendy Schrader shares her experience of being an Academy Coach and offers advice to new, incoming coaches. Read her interview.
Applications
We're seeking seasoned international educators to serve as Academy Coaches and help develop the next generation of leaders through the NAFSA Academy.
Apply now through the link below to be considered!
2020 Chair/Chair Designate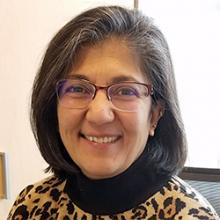 Northeastern University
2020 Academy Class 17 Chair, 2019 Academy Class 16 Chair-Designate
Roopa is the assistant vice president, Office of Global Services at Northeastern University in Boston. Previously, she was the primary designated school official (PDSO), alternate responsible officer (ARO), and assistant dean of students at the University of Wisconsin-Madison. Roopa's experiences...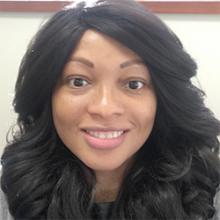 Providence College
2020 Academy Class 17 Chair Designate, 2021 Academy Class 18 Chair
Janet Ray is an assistant dean of undergraduate studies and the director of international student success at Providence College. As a native of Barbados, the opportunity to come to the United States as an international student has helped her connect easily with international students. She can relate...