InBrief: November + December 2019
International education news, views, and insights.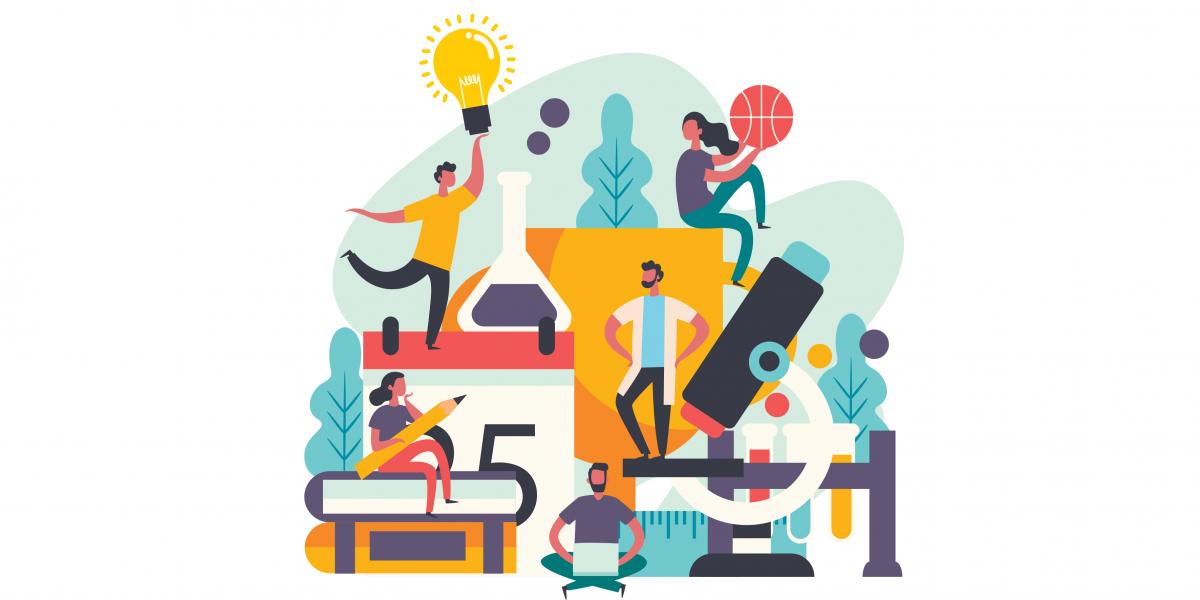 In this issue: international students' economic impact; Canada's big investment in international education; anxiety around gun violence on U.S. campuses; and increased investment in the African student market.
International Students' $300 Billion Impact on the Global Economy
The 5.1 million international students who were pursuing tertiary education in 2016 had an estimated global economic impact of $300 billion, according to a recent report from StudyPortals. The analysis, which includes students' direct, indirect, and induced economic impact, is based on data from NAFSA's International Student Economic Value Tool, the UNESCO Institute of Statistics, and other sources.
The report's author, Rahul Choudaha, argues that the combination of higher costs and lower work prospects presents a threat to the long-term sustainability of international student mobility; it is increasingly difficult for international graduates to find work opportunities, given anti-immigration policies and other complexities related to the job market.
The report also examines trends in international student mobility. It finds that in 2016, the top 15 destination countries for international students accounted for 69 percent of the total globally mobile student population, or 3.5 million students. The report also broke down data on student mobility trends by family income level and finds there is "significant untapped potential" in expanding mobility among students from lower-middle or upper-middle income groups. 
Anxiety About U.S. Gun Violence On the Rise
Gun violence is a growing concern for international students at U.S. institutions, according to recent research from World Education Services (WES). The research is based on a survey of more than 1,900 students and explores international students' perceptions of safety in three key areas: physical violence, emotional harm, and gun violence.
When asked about gun violence, 25 percent of students agreed or strongly agreed that they are concerned about the issue on their campus; that number rose to 37 percent when asked about their local community. Despite these concerns, 88 percent reported feeling safe "from physical harm or acts of violence at their institution"; a slightly lower 79 percent feel safe in their local community.
A report summary cites a finding from the Institute of International Education's 2018 fall survey that concern over "physical safety in the United States (e.g., gun violence, civil unrest)" grew faster than any other concern; 44 percent of institutions reported that it was a factor in declining international enrollments, up from 33 percent the previous year.
To ameliorate these concerns, the report recommends that higher education institutions expand access to safe, affordable housing and secure transportation services and develop interventions targeted at high-risk international student populations.
Canada's Big Investment
The Canadian government has pledged $22.5 million over the next 5 years to improve diversity in the country's international student recruitment. The move comes amid concerns from policymakers that more than half of all international students in Canada come from just two countries: China and India.
Initial priority markets include Brazil, Colombia, France, Indonesia, Mexico, Morocco, the Philippines, Thailand, Turkey, Ukraine, and Vietnam. Canada also aims to increase the number of international students enrolled at institutions outside of the country's largest cities.
The government also announced that it will invest in a five-year pilot outbound mobility program, which will support as many as 11,000 more Canadians in study and work abroad. According to a 2017 survey of more than 7,000 Canadian students, conducted by the Canadian Bureau of International Education, 86 percent of respondents reported interest in study abroad opportunities, but 80 percent said that they would require financial assistance in order to participate.
Both initiatives are part of Canada's overall international education strategy that was announced in August 2019, with a budget of more than $112 million.
Rankings Roundup
Best Cities for Students
For the second consecutive year, London has taken the top spot in the QS Best Student Cities ranking, which evaluates 120 cities from around the world using six indicators, including student view, affordability, and employer activity, among others.
Despite its high cost of living, London takes the top spot due to its concentration of high-quality universities, cultural experiences, and professional and social opportunities. The highest-ranked U.S. city is Boston, in 12th place.
The top 10:
London
Tokyo
Melbourne
Munich
Berlin
Montreal
Paris
Zurich
Sydney
Hong Kong SAR
The United States dominated another recently released QS ranking, the QS Graduate Employability Rankings 2020. Three U.S. universities took the top spots: the Massachusetts Institute of Technology (MIT), Stanford University, and the University of California-Los Angeles (UCLA) in the first, second, and third places, respectively.
Report: No Country's Higher Education System Can Be the Best
A recent report from public policy think tank the American Enterprise Institute (AEI) argues that while it's useful for policymakers to look to other countries for ideas on successful educational policies, "searching for the 'best' higher education system can lead reformers astray."
The report analyzes the higher education systems of 35 countries that are members of the Organisation for Economic Co-operation and Development and argues that rather than ranking systems along one dimension, systems should be assessed on three metrics: attainment, resources, and subsidies. 
In Other Rankings News
In September, U.S. News & World Report released the 35th edition of its ranking of the best U.S. colleges and universities, which includes a new subset that evaluates the best colleges and universities for study abroad. Elon University takes the top spot in the study abroad category, followed by Arcadia University and Kalamazoo College.
For the fourth consecutive year, the University of Oxford took the top spot in Times Higher Education's World University Rankings, which evaluates almost 1,400 institutions from 92 countries. The California Institute of Technology is ranked second, up from fifth in the 2019 edition. The University of Cambridge, which was second in the 2019 ranking, came in third.
Investment in the African Student Market
According to recent press reports, the Indian and Russian governments both announced initiatives to boost African enrollment and increase academic partnership between the respective regions.
India: The Indian government will provide 15,000 scholarships to African students who enroll in online courses over the next 5 years. The scholarship program will include short-term, undergraduate, and postgraduate courses. The country's Study in India initiative will be expanded to cover 30 African countries.
Russia: The Russian government plans to increase African enrollment at Russian universities by at least 12 percent each year as part of a larger effort to double the number of international students studying in the country by 2024. The focus on African students is partly aimed at raising enrollment numbers to levels from the Soviet era, when thousands of African students studied in the USSR each year.
Next Generation: Germany
In a recent installment of its Next Generation research series, the British Council profiles German youth and explores their thoughts on their lives and prospects, Germany's role in the future, nationalism and identity, and more.
According to the data, young people in Germany reported feeling a high level of positivity about their lives and futures. Sixty-nine percent reported feeling "very positive" or "positive" about the future—though they are less certain about the direction of Germany and its role in the future.
Participants reported concerns and anxiety related to "new challenges," including high levels of immigration, rising housing prices, and an economy that is perceived as less stable. Young people also fear that Germany's historical strengths may be less relevant in the future.
The report also highlights how young people in Germany view national identity. German youth are more likely to identify with their city or local area than with their national identity as Germans. Respondents also expressed concerns that for them, "being highly nationalistic in today's world can be associated with political polarization and potentially more extreme political views."  •
About International Educator
International Educator is NAFSA's flagship publication and has been published continually since 1990. As a record of the association and the field of international education, IE includes articles on a variety of topics, trends, and issues facing NAFSA members and their work. 
From in-depth features to interviews with thought leaders and columns tailored to NAFSA's knowledge communities, IE provides must-read context and analysis to those working around the globe to advance international education and exchange.
About NAFSA
NAFSA: Association of International Educators is the world's largest nonprofit association dedicated to international education and exchange. NAFSA's 10,000 members are located at more than 3,500 institutions worldwide, in over 150 countries.