Diversity, Equity, and Inclusion in Education Abroad: A 2020 Perspective
This moment is an opportunity to address the existential questions facing education abroad.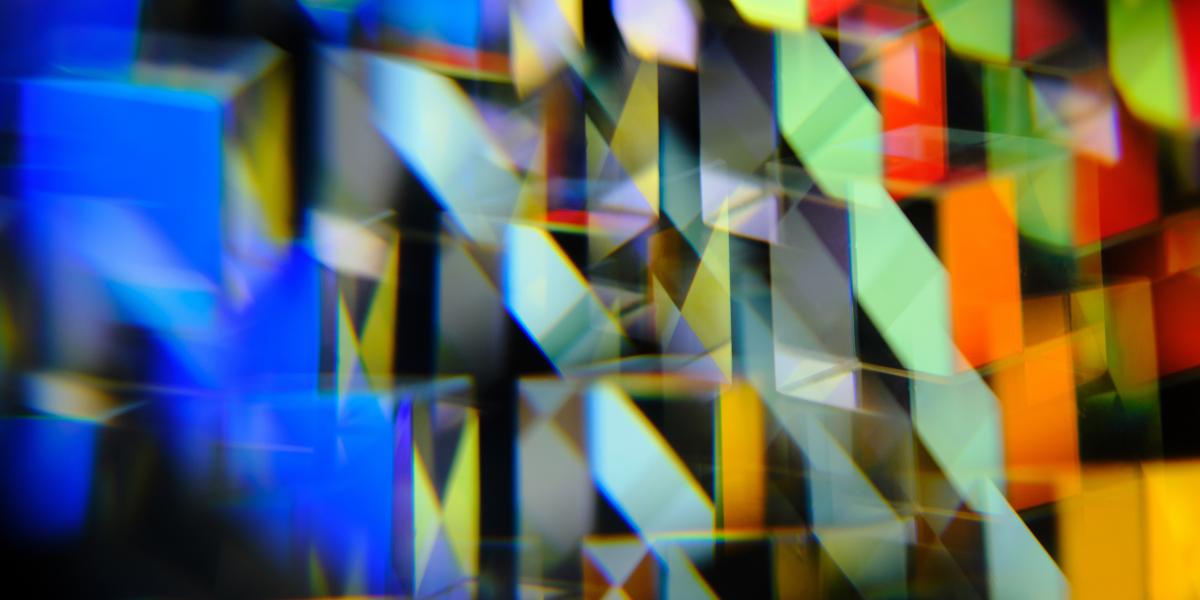 COVID-19 approached higher education like a catastrophic, inescapable hurricane. Every tiny shift in direction carried implications for human life, professional livelihoods, and global…everything. Remarkably, international educators were not paralyzed in an otherwise overwhelming moment; instead, they dedicated inestimable time and emotional energy to the critical task of worldwide evacuation.
For most of us, the storm is not yet over; we remain professionally sheltered-in-place. Mass layoffs, troubling enrollment levels, and uncertainty around travel viability have many unsure of how—or if—we will continue in education abroad's new epoch. 
Like many, I've spent this "great pause" contemplating how we address the existential challenges facing education abroad, particularly those related to diversity, equity, and inclusion (DEI). I've thought a lot about my blind spots and those I see in our field, and I realize it is often easier to introduce new initiatives than tackle fundamental obstacles that feel too widespread to undo. 
But as many industries in the past 6 months have acknowledged their compliance with inequity and constituents demand transparency and accountability, we have an obligation to ask what steps we stand ready to take toward comprehensive DEI in education abroad. Which "emperor has no clothes" truths can we acknowledge to create fundamental change? Here are a few places we can start.
Study abroad programs were built for inequity.
Like it or not, international study was built for—and is sustained by—the elite. Acknowledging this outright may open our sightline to the concrete ways our education abroad origin story still influences the status quo. Despite our thirst for difference, international educators are inculcated by decades of programming designed for the most privileged students in the most privileged societal spheres abroad. 
From financial aid processes to admission criteria, visa requirements to security procedures, we rely on systems designed to support an archetype that doesn't represent most U.S. students.
That is, of course, systemic bias, and we have to start the conversation by saying so.
The United States does not have a monopoly on racism and oppression.
Something that persistently unsettles me is the bewilderment with which some colleagues abroad view racism in the United States. Over the years, I've attended several panels related to DEI that included some version of this comment from an audience member:
"Students of color feel more comfortable in my country, because we…
don't have pervasive racism like the United States."
treat everyone the same, regardless of color."
see study abroad students as American rather than ____ (e.g., Black, Latinx)."
These are simple statements yet sweeping dismissals of racism as being exclusive to the United States and, worse, an abstention to consider how racism in other countries can—and does—impact visiting students. The United States is notoriously, persistently troubled by our legacy of genocide and slavery. But the dynamics of privilege and oppression that manifest from that history are not exclusively American—and students know it. When an educator in another country tells a U.S. student, "You don't have to worry about racism here; we treat everyone the same," chances are the student is not assured. 
On the contrary, we inadvertently categorize ourselves as too privileged if we fail to acknowledge when students experience racial difference in an unfamiliar cultural context. Recognize that there are local realities you may not yet see, and seek better strategies to serve students by listening to them. Help build a round hole for the round peg rather than forcing the peg through the square.
We underestimate the intolerance of our own students.
In the more than 10 years I have worked in DEI and education abroad, the most painful student experiences related to race and class occurred between U.S. participants themselves.
While international educators enthusiastically prepare students to engage in host communities, we don't fully equip them for the cultural fishbowl aspect of most study abroad programs. Many  students (mostly White, mostly "progressive") arrive unprepared to confront their privilege, biases, and fragility for the first time abroad. The negative scenarios that can result often unfairly impact fellow participants, local staff, and housing companions.
Passive education does not dismantle racism or inequity—in fact, the most educated populations often devise the most sophisticated justifications for biased behavior. We must ask ourselves how we might better prepare students and construct programs for productive, inclusive participant engagement. If we don't, we miss an important opportunity to connect our intercultural mission with its critical relevance to productive dialogue everywhere.
Our employment practices probably contribute to our blind spots.
As student DEI work makes crucial yet incremental gains, international educators persistently lack the diversity among us that we seek for our programs. Most institutions have adopted inclusive hiring strategies, but let's glance upstream for a moment to consider who can afford to pursue education abroad jobs in the first place.
The Diversity Abroad 2019 Survey of Diversity & Inclusion Among International Educators reports that more than 75 percent of international educators hold a master's degree or higher, but perhaps more notably, more than half earn salaries lower than $60,000 per year. Think about that. Education abroad professionals overwhelmingly possess graduate degrees, yet earn below-average salaries in many states. What might that suggest about who study abroad practitioners are, particularly in the United States, where higher education is among the most expensive higher education systems in the world? What does it suggest about practitioners' initial access and ability to pay for higher education? In other words, does our salary-to-degree scale inextricably influence the pool of practitioners from the start?
The Heave of Reconstruction
Of course, there are no simple solutions to these complex obstacles. Easy answers rarely exist to the greatest questions.
But we've already sounded the alarm for existential renovation—from digital learning to program geography itself—and there are myriad possibilities to imagine. In this moment, we must acknowledge DEI, too, as essential to our long-term viability. The enrollment cliff is here, unexpectedly early, and our industry's survival hinges on how we meet this smaller, savvier, more multifaceted student population.
As in March, let's not be paralyzed by the vastness of the work, but bolstered by the opportunity to undertake it at such a critical moment.
---
Michelle Tolan Tomasi is a long-time education abroad professional and owner of MTT Strategies & Freelance.
About International Educator
International Educator is NAFSA's flagship publication and has been published continually since 1990. As a record of the association and the field of international education, IE includes articles on a variety of topics, trends, and issues facing NAFSA members and their work. 
From in-depth features to interviews with thought leaders and columns tailored to NAFSA's knowledge communities, IE provides must-read context and analysis to those working around the globe to advance international education and exchange.
About NAFSA
NAFSA: Association of International Educators is the world's largest nonprofit association dedicated to international education and exchange. NAFSA's 10,000 members are located at more than 3,500 institutions worldwide, in over 150 countries.