NAFSA's Priorities for the Biden Administration
A roadmap for rebuilding and restoring international education leadership.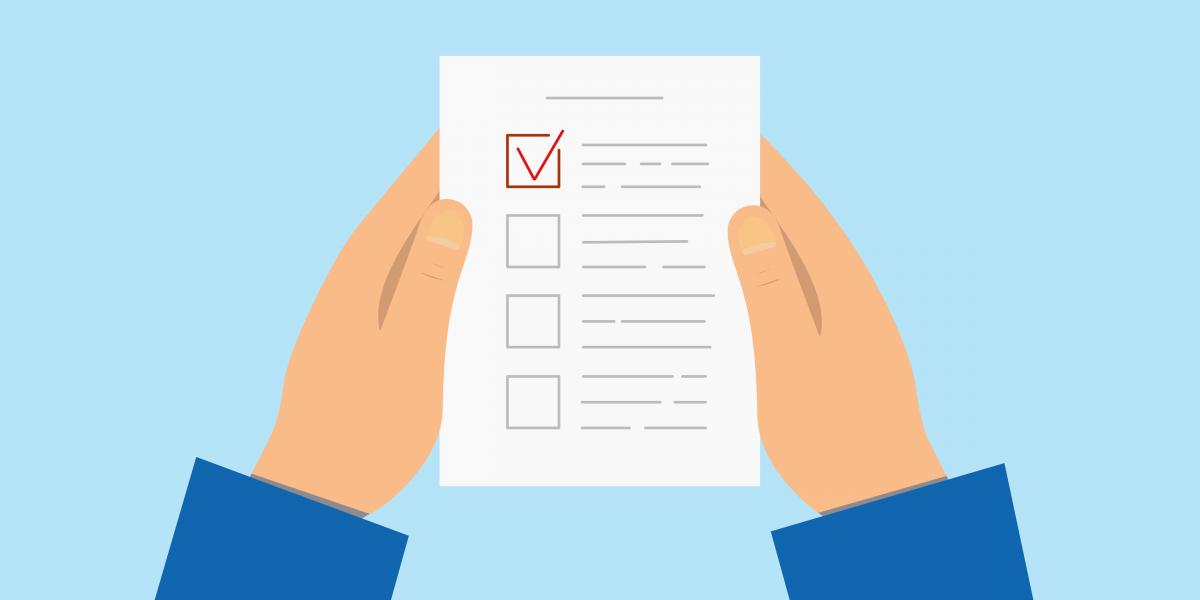 When the U.S. presidential election results—finally—firmly pointed to a Biden-Harris victory, many in the international education community had good reason to celebrate. From the Muslim ban in January 2017 to the guidance that constituted a student ban this past summer, anti-immigrant executive orders and federal policies have put international students and scholars in the crosshairs and international educators on the defensive for almost 4 years.  
Trump administration officials used the economic crisis triggered by the coronavirus pandemic as rationale for employing xenophobic language and implementing immigration restrictions. The damaging effects of the pandemic, an anti-immigrant political climate, and federal policy changes are already being felt, as seen in Open Doors data and NAFSA's own International Student Economic Value Tool. 
As attention turns to the forthcoming Biden administration, international educators have many reasons for optimism. Not only is Vice President-elect Kamala Harris the daughter of two international students, but the future first lady, Jill Biden, is an educator herself and a proven champion of higher education, while the president-elect is a former vice president and U.S. senator who served as chair of the Senate Foreign Relations Committee. President-elect Joe Biden's immigration platform also demonstrates his support for Dreamers and extending the Deferred Action for Childhood Arrivals (DACA) program. 
Re-affirming the U.S. commitment to international education will serve to rebuild the country's credibility and reputation; strengthen its competitiveness; and uplift a critical export and sector of the U.S. domestic economy: higher education. 
With the transition underway and the Biden-Harris cabinet taking shape, now is an opportune time to sketch out NAFSA's key recommendations for the next administration, including both executive and legislative actions. NAFSA's messaging to the Biden administration is based on two goals: 
Establishing a welcoming environment for international students and scholars
Ensuring global competency of U.S. college students through study abroad 
Broadly speaking, NAFSA's communication to the incoming administration, including the presidential transition team, is that international education is a light that will help lead the country out of the darkness. Re-affirming the U.S. commitment to international education will serve to rebuild the country's credibility and reputation on the world stage; strengthen its competitiveness through a competent workforce and robust pipeline of international talent fueling innovation, research, and industry; and uplift a critical export and sector of the U.S. domestic economy: higher education. 
NAFSA's specific policy priorities for the Biden-Harris administration to "build back better" include actions to benefit international students and scholars as well as U.S. students.
1.  Establish a welcoming environment for international students and scholars. 
As international educators know, attracting the best and brightest students from across the globe has a cascade of positive benefits. Consider research that shows that immigrants are also more likely than native-born U.S. citizens to start businesses, and more than half of U.S. startups worth more than $1 billion have at least one immigrant founder—22 percent of whom first came to the United States as international students. Research also points to the strong presence of immigrants in fighting the COVID-19 pandemic, both in the health care field and the pharmaceutical industry. 
To create an environment where international students and scholars feel welcome in the United States, NAFSA outlines the following actions for the new presidential administration.
On the executive side, NAFSA urges the Biden-Harris administration to take the following actions: 
Reverse or halt the implementation of the Department of Homeland Security's proposed rule to eliminate duration of status.
Restore the perception of the United States as a welcoming destination for international students, scholars, and researchers, and make this goal a priority for the Department of State and embassy outreach.
Overturn harmful visa and immigration policies, such as the travel bans, that were established through executive order by the prior administration.
Establish a coordinated U.S. recruitment strategy to attract a diverse pool of talented individuals from around the world. 
Restore the DACA program and allow both new and renewal applications to be processed. 
Restore service to the mission and practice of the U.S. Citizenship and Immigration Services and reestablish long-standing effective policies that were ended by the Trump administration (e.g., deference to prior decisions in extension of status filings). 
Preserve post-study experiential learning opportunities, such as Optional Practical Training, for international students.
Protect sensitive research and technology developed at U.S. higher education institutions without implementing policies that target broad swaths of international students and scholars based on nationality. 
Provide flexibility for U.S. higher education institutions to admit international students for modern, innovative, and evolving educational programs, including low-residency programs, online courses, and programs requiring multiple study abroad experiences. 
Protect the immigration status of current and prospective international students and scholars during national and international emergencies, transitions within their current status, and transitions to other statuses.
On the legislative side, NAFSA urges the Biden-Harris administration to support legislation that would do the following: 
Extend current dual intent policy to international students in F-status to allow them the opportunity to remain in the United States after completing their program of study.
Create a direct path to lawful permanent residence (green card) for international graduates of U.S. colleges and universities.
Eliminate current green card backlogs and prevent future backlogs.
Provide limited work authorization for families of international students with F-status.
Permanently protect Dreamers and DACA recipients so they no longer live in limbo. 
Provide predictable temporary and permanent legal immigration pathways for international faculty, researchers, scientists, and others on campus who contribute to the strength of U.S. higher education. 
Bring fairness and transparency to our visa and immigration system.
2. Ensure the global competency of U.S. college graduates through study abroad.
This imperative is grounded in NAFSA's belief that everyone who graduates from college in the United States should have a firm understanding of the wider world—and that study abroad is a solid means to furthering this effort. Research demonstrates the benefits of study abroad for U.S. students: increased graduation rates, higher grade point averages, and the intangible positives of experiencing a different culture. More recent studies, including one by NAFSA and Emsi, illustrate the potential value of study abroad to U.S. employers as they seek a globally educated workforce. Despite these proven benefits, only around 10 percent of U.S. college students study abroad before they graduate.
The COVID-19 pandemic has obviously dramatically impacted student mobility, potentially making the 2020–21 academic year "the year without study abroad." Without additional financial and policy support, it could take years for study abroad to fully recover, leaving students with fewer international education opportunities, institutions with fewer international collaborations, and the country less prepared to tackle global challenges or compete in the global marketplace.
In light of this reality, NAFSA urges the Biden-Harris administration to take the following actions:
Provide robust aid to U.S. students and U.S. higher education institutions impacted by COVID-19. Such aid would directly support international education professionals and programs affected by layoffs or contracting budgets.
Ensure the survival of U.S. study abroad programming impacted by COVID-19 by supporting additional and new federal funding. 
Support the passage of the bipartisan Senator Paul Simon Study Abroad Program Act, which would enable U.S. colleges and universities to increase the number and diversity of students who complete a study abroad experience prior to graduation and enhance their future employability.
Prioritize the global competency of U.S. students through higher education.
At every step of the way, we look forward to working with NAFSA members and advocates to drive these messages home. Take a moment now to sign up for advocacy alerts and circle April 20 and 21 on your calendar for NAFSA's first all-virtual Advocacy Day.  •
About International Educator
International Educator is NAFSA's flagship publication and has been published continually since 1990. As a record of the association and the field of international education, IE includes articles on a variety of topics, trends, and issues facing NAFSA members and their work. 
From in-depth features to interviews with thought leaders and columns tailored to NAFSA's knowledge communities, IE provides must-read context and analysis to those working around the globe to advance international education and exchange.
About NAFSA
NAFSA: Association of International Educators is the world's largest nonprofit association dedicated to international education and exchange. NAFSA's 10,000 members are located at more than 3,500 institutions worldwide, in over 150 countries.