U.S.-China Relations: A 2020 Perspective
Will tensions between the United States and China continue to escalate—and will students find themselves caught in the middle?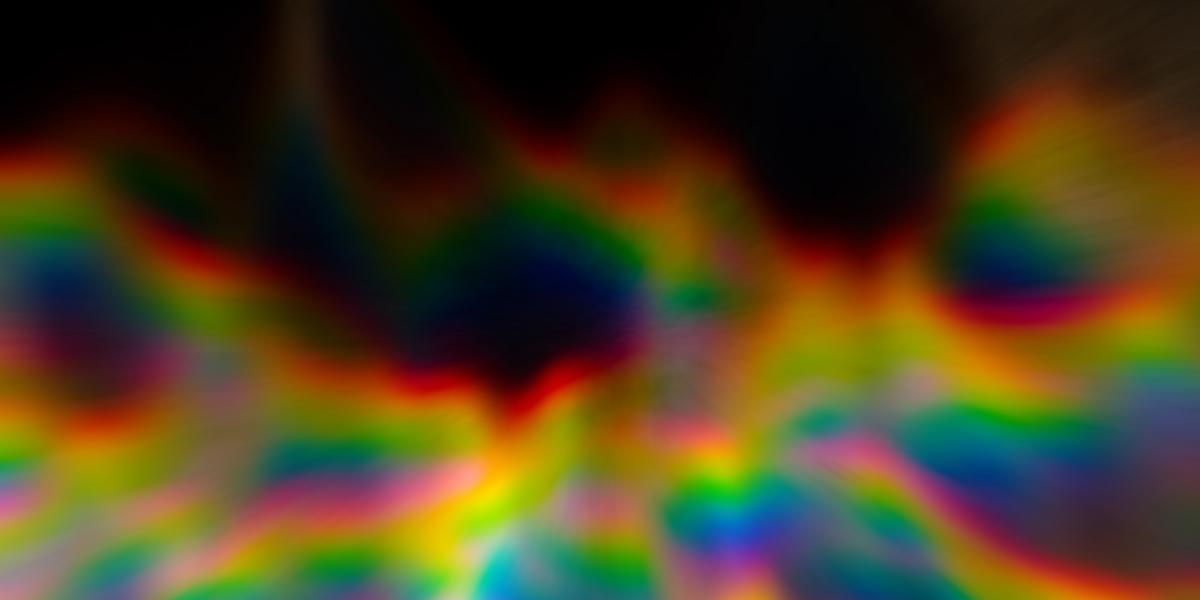 The biggest question for international education professionals in the United States in 2021 will be whether the world can manage the COVID-19 pandemic so that students and faculty can again meet in person and travel abroad more freely. While the timing is unclear, the effectiveness of the new vaccines suggests the answer is a matter of when, not if. 
The second biggest question will be far more difficult to resolve: Will tensions between the United States and China continue to escalate—and will students find themselves caught in the middle?
China has become, by far, the largest source of international students in the United States. In the past decade, the number of international students has more than tripled; in 2018–19, nearly 400,000 Chinese students studied in the United States, accounting for about 35 percent of all international students in the country. 
The surge in Chinese students was the consequence of strategic calculations by both countries. For the United States, those students have been a huge asset to its scientific and engineering community, as well as an olive branch to Beijing intended to show the benefits that can come from cooperative engagement in the international community. For China, the surge represented a chance to send its best students to the world's best universities, building human capital that was sure to pay benefits down the road. 
Recent Actions and Consequences for Student Mobility
That "win-win" proposition, however, has gradually been weakening. Since Xi Jinping became president in 2013, China has been become increasingly assertive, extending its economic influence through the Belt and Road Initiative, engaging in aggressive economic diplomacy, and cracking down on political dissent at home. In 2017, the Trump administration labelled China a "strategic competitor" engaging in "economic aggression" against the United States. Consequently, Chinese students and researchers have faced far more scrutiny. The administration has taken a series of actions to strip visas from some Chinese students and researchers and block others from coming to the United States.
The short-term impact of such actions on Chinese students at U.S. institutions is difficult to distinguish from the effects of the pandemic. From April to September of this year, the United States issued just 808 visas for Chinese students, a stunning 99 percent decline from a year earlier. This was larger than the drops in visas for students from India, Japan, and South Korea. Most of the decline, however, was the result of the United States shutting down consular processing abroad and restricting travel from China and other countries amid the pandemic. 
But Trump administration actions predating the pandemic have particularly affected Chinese students. The administration has escalated its warnings that Chinese students may be aiding Beijing's drive to erase the technological lead the United States still enjoys. A 2018 White House report said that China has encouraged its students to "'master technologies that may later become critical to key military systems.'" 
The administration has also paid close attention to Chinese initiatives such as the Thousand Talents Program, aimed at building ties to U.S. research institutes to gain access to key technologies and intellectual property in areas such as integrated circuits, artificial intelligence (AI), biotechnology, and aerospace. A 2019 bipartisan Senate report said, "The U.S. academic community is in the crosshairs of not only foreign competitors contending for the best and brightest, but also of foreign nation states that seek to transfer valuable intellectual capital and steal intellectual property."
Reducing Risks on Both Sides
The United States has launched several actions intended to reduce such risks. In May, the White House said the U.S. would bar any Chinese graduate students whose Chinese institutions have ties to the military, targeting several thousand students. In September, the Department of Homeland Security said the visas of more than 1,000 Chinese graduate students and researchers had been revoked, on national security grounds, "to prevent them from stealing or otherwise appropriating sensitive research." These actions come on top of a series of regulatory actions that have affected all foreign students, from blocking new students from entering online-only programs to proposals to shorten the duration of student visas. 
It is a near-iron rule of international relations that the world's great powers will come to be rivals. And rivals will come to see the competition as a zero-sum game.
Will these restrictions, like the COVID-19 shutdowns, turn out to be temporary actions that do little to change the trajectory of Chinese students seeking a U.S. education? The incoming Biden administration has made clear its intent to undo many of President Trump's immigration and visa restrictions, promising a somewhat smoother path. And the United States will remain enormously attractive for Chinese students. Among Chinese graduate students in science and engineering, nearly 90 percent said in recent surveys that they hope to live and work in the United States after they graduate. The pandemic has only strengthened U.S. high-technology companies that remain world leaders and provide many of the best job opportunities. 
But the country's problems with China are likely to interfere with the plans of many. It is a near-iron rule of international relations, which I studied many years ago as a graduate student at the University of California-Berkeley, that the world's great powers will come to be rivals. And rivals will come to see the competition as a zero-sum game; any economic and military gains for one country will be a threat to the other. The Biden administration is likely to continue tightening the screws on China to retard its technological development; China in turn will accelerate its efforts to break free of its dependence on the United States by strengthening its universities at home.
The Better Bet for 2021—and Beyond
The United States will face a decision in 2021 and beyond, and either choice brings risks. The government can keep cracking down on Chinese students, prompting fewer and fewer to come, in the hopes that this will hold back China's progress. Or it can bet on openness and keep enticing the world's talent to its institutions in order to stay ahead.
Openness seems the better bet. While China will no doubt continue to exploit the United States welcoming its students, consider a study earlier this year from the consultancy Macro Polo. No field is likely to matter more for economic and military prowess in the future than AI. The study found that U.S. universities and companies retain an enormous lead globally in AI research. Of the top researchers, only 20 percent received their undergraduate educations in the United States, while nearly 30 percent were educated in China. But the United States today employs nearly 60 percent of the world's best AI researchers; more than half of China's top AI scientists are working in the United States, far more than are working in China.
U.S. universities have long been the magnet that attracts the best and brightest from around the world, which has produced enormous economic, political, and security advantages for the United States. In 2021, we should double down on that bet.  •
---
Edward Alden, MA, is the Ross distinguished visiting professor at Western Washington University and a senior fellow at the Council on Foreign Relations.
About International Educator
International Educator is NAFSA's flagship publication and has been published continually since 1990. As a record of the association and the field of international education, IE includes articles on a variety of topics, trends, and issues facing NAFSA members and their work. 
From in-depth features to interviews with thought leaders and columns tailored to NAFSA's knowledge communities, IE provides must-read context and analysis to those working around the globe to advance international education and exchange.
About NAFSA
NAFSA: Association of International Educators is the world's largest nonprofit association dedicated to international education and exchange. NAFSA's 10,000 members are located at more than 3,500 institutions worldwide, in over 150 countries.