International Enrollment Management: A 2020 Perspective
Addressing greenhouse gas emissions from aviation is a defining challenge, and opportunity, of the next 10 years for international enrollment management practitioners.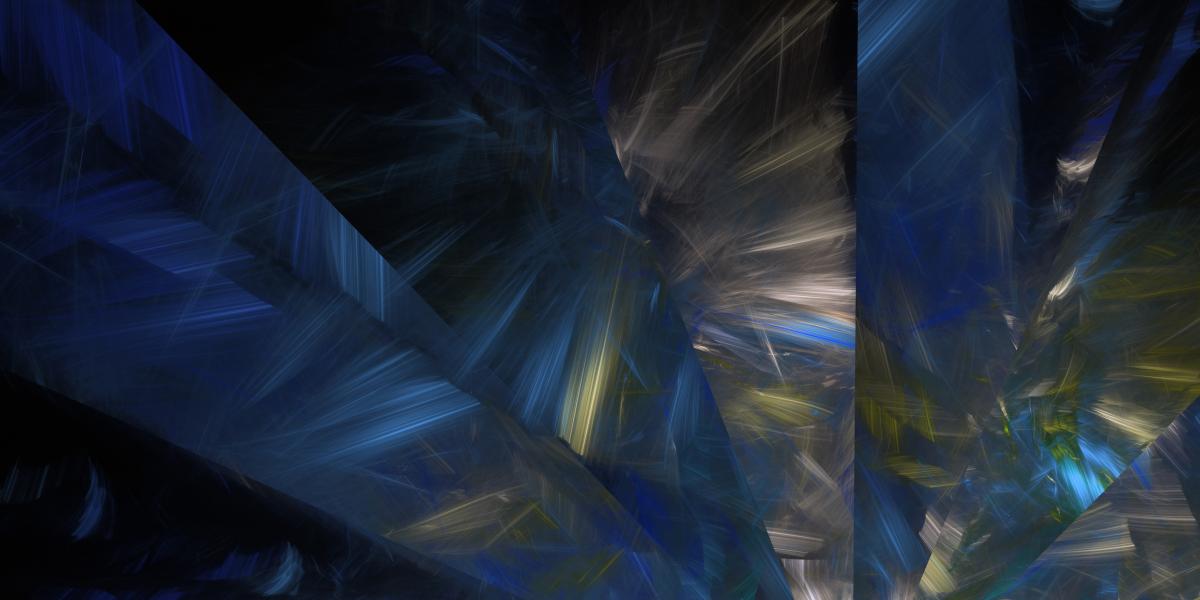 The COVID-19 pandemic and the movement for racial justice have given international enrollment management (IEM) practitioners plenty of challenges to address as 2020 draws to a close. With the pandemic forcing us to press the reset button on our work, we have a once-in-a-lifetime opportunity to harness our personal and professional advantages to make the world more just. 
We also have a chance to make life on planet Earth more sustainable for generations to come. Climate change has been a topic of discussion in international education for a while. Fifteen years after the documentary An Inconvenient Truth debuted to widespread critical acclaim—and introduced much of the public to the impacts and dangers of climate change—the field of IEM is unavoidably consumed by the COVID-19 pandemic rather than climate change. 
Yet, in the words of Don Sampson, climate change project director for the Affiliated Tribes of Northwest Indians, as all-encompassing as the pandemic has been, it's but "a shot across the bow from Mother Nature" compared with the existential threat of anthropogenic climate change. 
Leading the Conversation Around International Education and Climate Change
Practitioners and academics in our field are increasingly taking note—and taking action. In 2019, United Kingdom-based professor Robin Shields, PhD, published the groundbreaking article "The Sustainability of International Higher Education: Student Mobility and Global Climate Change." The study examined greenhouse gas emissions (GHG) associated with international student travel and consumption. 
Shields illustrated that "it is clear that GHG emissions associated with international student mobility are substantial and growing." He further noted this evidence "raises concerns over the lack of serious attention to the issue in higher education policy and management," citing organizational advocacy of "increased levels of mobility without consideration of the environmental consequences or sustainability of this goal." 
Later that year, Quacquarelli Symonds (QS) conducted an environmental concerns survey and published the results in an inaugural report, Sustainability in Higher Education: What More Can Universities Do? The survey received responses from more than 3,700 prospective international students who were looking to study in Australia, Canada, the United Kingdom, or the United States. Among its key findings, in response to the question "How important is it to you that a university takes action to reduce its environmental impact?" 88 percent of students said it was either essential (47 percent) or very important (41 percent). Also, 79 percent of survey respondents indicated they would be more likely to apply to a course that helped them learn about reducing their own environmental impact. 
Recently, we've seen the emergence of the Climate Action Network for International Educators CANIE, whose vision is for a carbon-neutral international education sector by 2035. CANIE is a volunteer-led nonprofit organization that aims to galvanize action by international educators worldwide (I'm a founding member). CANIE co-founder Ailsa Lamont is one of five NAFSA Senior Fellows, a group that is working during this academic year "to develop resources on climate change, sustainability, and international affairs." Lamont explains, "I don't think that we should be stopping or trying to cut back on global mobility—I think that it actually helps generate a lot of the main skill sets that we're going to need to solve the climate crisis—but I do think we have to factor that environmental cost in when we're making our decisions." 
What Can IEM Practitioners Do?
So where do IEM practitioners fit into all of this? And what can we do to bring about change at the scale and speed necessary to avert future climate change-caused catastrophes? Many of us have already joined the search for solutions and are taking actions large and small. But here are actions specific to the IEM profession that we can take to help the collective cause.
Understanding our power and using it proactively 
Most of us bristle when international students are referred to in purely economic terms, because we know full well that the most important contributions they make are to the intellectual and intercultural life of the university and surrounding community. But it would be naive to overlook the fact that the good work of international enrollment professionals also redounds to the benefit of the bottom line, a happy upshot if ever there was one. IEM professionals don't control the institution's budget, but we impact its size. Many of us have more decisionmaking authority—current and potential—than we currently exercise.
Initiating solutions-oriented collaborations with counterparts at university offices of sustainability 
At some universities, international education and sustainability efforts aren't (yet) at the beating heart of the institution's work. Instead, they're more peripheral activities. But at fewer institutions still are these two areas actively communicating and collaborating. A strength-in-numbers mindset suggests that there are plenty of win-win ways for colleagues in these compatible areas to join forces to drive change. With our shared focus on the world, it only makes sense that in looking in each other's direction, we'll find kindred spirits who are receptive and ready to roll up our sleeves to do great work together.
Developing and implementing a more tangible GHG offsets plan 
Admittedly, carbon offsets are the subject of some disagreement. Skeptics believe that the real change necessary is to decrease fundamentally polluting behavior and that investing in offsets is just a penance of sorts, incentivizing more of the same problematic activity. Others are less than enthusiastic about the prospect of diverting immediately needed monies toward causes that seem abstract.
These are reasonable objections, perhaps. But they beg some critical questions for international educators: If we believe in the inherent value of international student mobility—and surely we do—then we won't be motivated to inconvenience our work. Yes, after the COVID-19 interruption, we should want to see millions more students worldwide avail of the life-changing experience that an international education can provide. But implementing some form of GHG offsets isn't about reducing international student mobility; it's about ways to make the activity environmentally sustainable.
Moreover, there are an abundance of solutions to be implemented. Individual IEM practitioners can begin with our own activity—by committing to purchasing offsets that address our business and/or personal travel. Another unobtrusive solution: giving new international students the option (not requirement) to purchase offsets to the emissions from their air travel, much like other purpose-driven causes request donations. 
And offsets aren't the only option for action. Enter carbon insets, wherein organizations dedicate themselves to sustainability initiatives within their own supply chain or sphere of activity. In an academic setting, this can entail students, staff, and faculty engaging in local recycling efforts, or universities and their overseas recruitment partners making their collaborations more sustainable by measuring their carbon footprint and implementing joint plans to reduce it. Networks such as CANIE, and the Association for the Advancement of Sustainability in Higher Education (AASHE) are good sources of such ideas. 
Taking Advantage of This Moment to Build Back Better
Finally, after a year that witnessed righteous reckonings regarding systemic racial injustice, it's worth remembering that climate change disproportionately impacts vulnerable communities, including communities of color: low-income families unable to pack their belongings up to start a new life elsewhere after the ravages of Hurricane Katrina in the United States; Bangladeshis in the lowlands subject to intensifying and ever more frequent floods; rice farmers in Vietnam whose livelihoods have been made untenable by rising sea levels. 
Many IEM practitioners live comfortably at the opposite end of the economic spectrum of those and so many other people. Let's take advantage of this opportunity, individually and collectively. Let's get to work, bring our A+ game, and build back better.  •
---
Eddie West, MA, is assistant dean, international strategy and programs, at the San Diego State University World Campus.
About International Educator
International Educator is NAFSA's flagship publication and has been published continually since 1990. As a record of the association and the field of international education, IE includes articles on a variety of topics, trends, and issues facing NAFSA members and their work. 
From in-depth features to interviews with thought leaders and columns tailored to NAFSA's knowledge communities, IE provides must-read context and analysis to those working around the globe to advance international education and exchange.
About NAFSA
NAFSA: Association of International Educators is the world's largest nonprofit association dedicated to international education and exchange. NAFSA's 10,000 members are located at more than 3,500 institutions worldwide, in over 150 countries.