The Adventure of Becoming a 'Fearless Fighter'
NAFSA's Advocate of the Year reflects on her journey of advocacy as 'both a blessing and a never-ending goal.'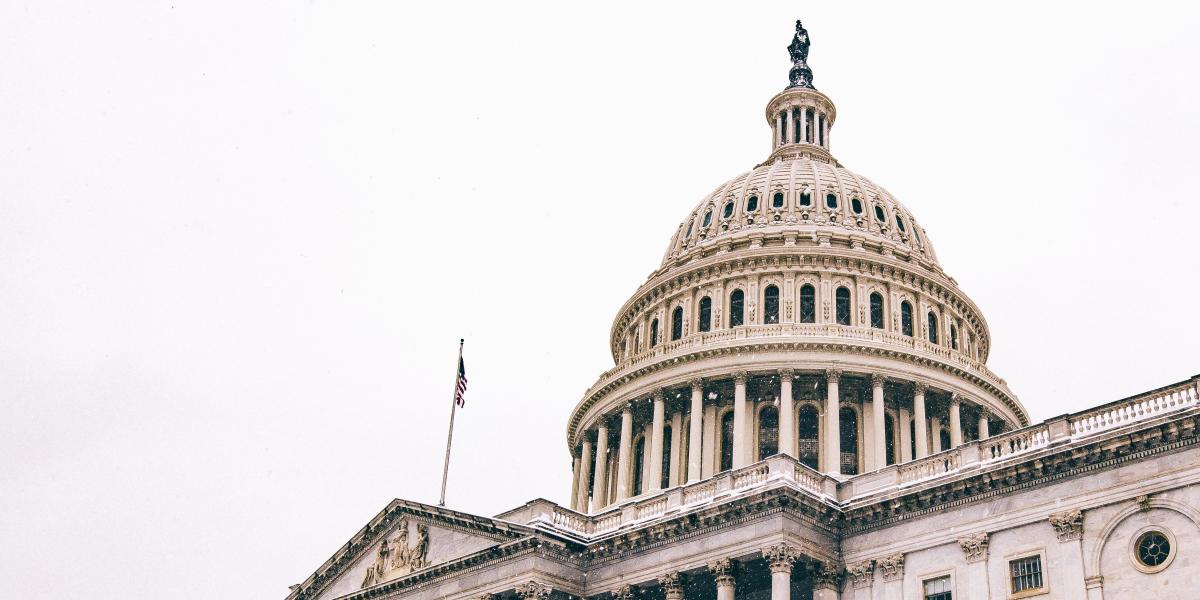 Advocating comes natural to some, but not to others. Some people are fearless fighters of words and actions; others, like myself, had to learn how to become one. I went through the motions and then became the motion.
My journey was set in motion at a young age living near the U.S.-Mexico border in the Rio Grande Valley of south Texas. My exposure to border life and border culture prepared me for what would become my collegial interests in international relations and foreign policy. 
I landed my first professional job in the international education field, which provided me the opportunity to attend NAFSA's Advocacy Day in 2015. Inspired by my personal experiences and studies, that first Advocacy Day experience on Capitol Hill cemented advocacy as a core element of my professional work. 
Build on a Firm Foundation
Over the past 5 years, the journey to advocating for international scholars, students, and employees has been both a blessing and a never-ending goal. I have encountered many internationals who are making a world of difference in their institutions and communities. From developing brain surgery techniques to conducting gun violence research to bringing in millions of dollars to higher education, these individuals provided me with the spark that I needed to start and the fuel I need to keep going.
"I went through the motions and then became the motion." 
I learned within my first few years in advocacy that there are most often foundations already built around the causes you pursue, with each layer just as important as the next. Throughout the years, the layers I have built in my advocacy efforts include support, strategy, persistence, and victory. 
I learned that support is crucial in the advocacy arena. Without the help of my peers, my supervisors, NAFSA Region III leadership, and the NAFSA public policy staff, many of these ongoing efforts would not be possible. Personally, recognizing this foundation was vital when I first started.
Use Strategy to Drive Action
From there, understanding that every great effort takes strategizing meant that learning how and where to begin, and continue, needed to be deliberate by design. 
My first advocacy experience with NAFSA was a revelation. We were taking policy recommendations directly to Washington, D.C., but I also started thinking about the efforts that we needed to cultivate at home in Texas. My partner in advocacy, Shannon Bedo, and I decided that although we had been working directly with congressional offices in D.C., it was time to bring our efforts to the district level. 
Our strategies have included, but are not limited to, understanding how congressional committees, sessions, and legislation work; understanding the appropriate people to talk to in each congressional office; becoming close to our federal relations offices on campus; and always keeping our supervisors involved. I also learned that having both a partner and a strategy for how we would make our cause known is very effective with our advocacy efforts.
Persist to Make Strides 
What grew from that support and strategy was the recognition that persistence would ultimately help us make strides. When emails to congressional offices go unacknowledged, we call. When representatives do not respond to emails or calls, we call and email again. When none of that works, we drop by in person with educational materials, with the hope of securing a meeting. 
We make sure to contact and meet different staffers in the Houston, Dallas, and D.C., areas. Eventually, through persistence, our names have become familiar within Sen. Ted Cruz's (R-Tex.) and Sen. John Cornyn's (R-Tex.) Texas and D.C. offices, as well as among our local congressional representatives. Thanks to this persistence, we created momentum that we're committed to building on. 
Celebrate Small Victories
Although support, persistence, and teamwork sustain me, there are so many times when I've felt overwhelmed trying to maintain my advocacy efforts, fulfill my professional job, and have a personal life. To be frank, there are days when I feel like I can't continue. At those low points, I stop and consider all the victories, no matter the size. 
Those victories include receiving an email response from a congressional staffer, securing a meeting, hearing that Rep. Pete Olson (R-Tex.) wrote a letter to [U.S. Citizenship and Immigration Services] USCIS about processing times, learning that my congressman's office held a public meeting with the U.S. Department of Homeland Security, discovering that a congressional staffer attended my institution's conference on migration, and much more. 
"There are so many times when I've felt overwhelmed....At those low points, I stop and consider all the victories, no matter the size." 
While in the thick of it, it's hard to see the victories adding up. Sometimes I feel like I'm not succeeding in trying to affect change, but then I remember the cumulative efforts I've made when I hear congressional offices tell me, "This is the first time I am aware of anyone coming to speak to our office about international education legislation and efforts."
Having now heard that line on more than one occasion, I realize we were, and still are, making a difference. 
Take Up the Adventure
Some may think advocacy is glamorous—and it can be—but we often overlook the fact that it takes planting the seed and maintaining the tree to see results. Working diligently with NAFSA to educate our members of Congress on policy recommendations and initiatives such as the BRIDGE Act, the Senator Paul Simon Study Abroad Act, Cuba Engagement, and the Welcome to Succeed Campaign has been worthwhile. 
This advocacy recipe of support, persistence, strategy, and victory, with a sprinkle of patience, optimism, and an open mind, has proven to be fruitful. My recommendation to those entering the adventure: get ready to grow into the advocate you were meant to be.  •
Nora Cavazos is NAFSA's 2019 Advocate of the Year.
---
Speak Out for Students, Scholars, and Policies that Matter
Registration for Advocacy Day 2020 is now open! After a day of training and strategizing, participants will head to Capitol Hill with the tools needed to educate Congress on how international education impacts each state and district—and the importance of a more globally engaged and welcoming United States. Personal meetings will be scheduled for participants with their elected officials and their staff in both the Senate and House of Representatives.
Learn more and register by February 14, 2020.
Note: A limited number of discounted registrations are available to individuals who are constituents of members of Congress that NAFSA has identified as key to advancing its policy priorities. Contact [email protected] for more information.
About International Educator
International Educator is NAFSA's flagship publication and has been published continually since 1990. As a record of the association and the field of international education, IE includes articles on a variety of topics, trends, and issues facing NAFSA members and their work. 
From in-depth features to interviews with thought leaders and columns tailored to NAFSA's knowledge communities, IE provides must-read context and analysis to those working around the globe to advance international education and exchange.
About NAFSA
NAFSA: Association of International Educators is the world's largest nonprofit association dedicated to international education and exchange. NAFSA's 10,000 members are located at more than 3,500 institutions worldwide, in over 150 countries.