Practice Area Column
International Students and Scholars
COVID-19: NAFSA's Regulatory Advocacy Efforts on Behalf of International Student and Scholar Programs
An update to the international education community about NAFSA's recommendations to U.S. government agencies during the current pandemic.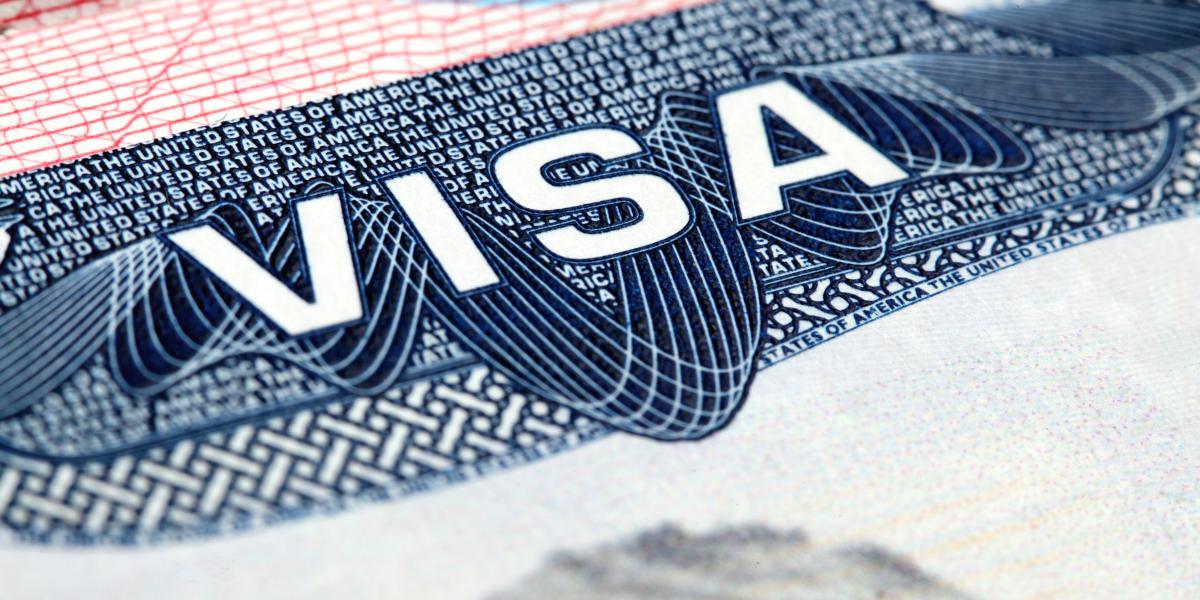 Editor's note: With multiple regulatory updates throughout the year that affect international students—and the international educators who work with them—International Educator periodically asks NAFSA's Director, Regulatory Practice Liaison, Steve Springer to provide insight and expertise on the latest government reports and regulations. 
---
In early March, as it became clear that the coronavirus (COVID-19) pandemic could have significant impacts on international student and scholar programs, NAFSA began recommending regulatory policy and process responses to federal agencies. 
Many of the recommendations are found in letters to the agencies from NAFSA CEO and Executive Director Esther D. Brimmer, DPhil. Others have been provided through email and informal conversations with agency officials. The letters and summaries of key informal communications can be viewed on NAFSA's Coronavirus Critical Resources page. Understanding NAFSA's strategy may be useful as you consider the agencies' options and the advocacy that you and your institution may conduct.
Four Broad Recommendations to Government Agencies
NAFSA staff and member-leaders quickly realized that regularly submitting long lists of detailed recommendations to the agencies would prove counterproductive. Instead, broad agency initiatives and both intra-agency and interagency cooperation would be required to allow programs to adapt and continue serving students and scholars. NAFSA offered four broad recommendations:
Protect the immigration status of students, scholars, staff, and faculty.
Exercise flexibility on deadlines, filing windows, penalty counts, and reporting requirements.
Employ a "one government" approach to ensure that all agencies and components honor each other's COVID-19 policies and adjustments.
Allocate resources to handle seasonal surges and plan for postcrisis surges.
NAFSA also offered and continues to recommend specific steps within these broad areas and encourages the agencies to use all means within their authority to implement all necessary accommodations.
Protecting Status is Paramount
Protecting students' and scholars' immigration status is second only to protecting their health and well-being. NAFSA has recommended protecting status by granting Special Student Relief, granting Temporary Protected Status, extending "grace periods," facilitating changes of status and changes of category, and facilitating waivers of the home residence requirement with the U.S. Department of State serving as the "interested government agency."
Given the immense challenges facing students, scholars, and institutions, the agencies must exercise flexibility and discretion to avoid punishing those who, through no fault of their own, may be temporarily unable to comply with certain provisions. NAFSA has recommended accepting applications filed before established filing windows and after deadlines; issuing guidance that "layoffs" and furloughs will not impact the status of Optional Practical Training (OPT) and science, technology, engineering, and math (STEM) OPT students; and issuing guidance that reduces the importance of physical location in maintenance of status, such as explicitly allowing teleworking. 
Recognizing NAFSA members' concerns that government agencies and their components might not honor each other's accommodation policies, NAFSA has strongly recommended that they communicate, cooperate, and coordinate their efforts. This will be essential to reduce confusion and increase stakeholder confidence in agencies' accommodation policies.
As we grapple with the current crisis, we must also look forward to a return to regular international program cycles, such as the early summer surge in OPT applications and the summer surge in visa applications. The current shutdown of some agency offices and services may result in a surge in demand for services when they reopen, just as they face the regular cyclical surges. NAFSA has encouraged the agencies to anticipate these surges and to plan and allocate resources to meet them.
Recognizing Constraints and Recommending Solutions
While certainly not exhaustive, this overview of NAFSA's engagement with the agencies on behalf of international educators should provide some insight into our strategy and the nature of the recommendations to date. NAFSA's approach is to make recommendations, rather than ask questions. We consider the needs of members, the applicable laws and regulations, and agency constraints and then recommend improvements that we believe to be within their authority. 
It will serve all NAFSA members well to recognize that the agencies do have constraints and that some recommended improvements are easier to accomplish than others. For example, an agency may adapt a policy or process or recalibrate a legal interpretation without fear of violating the law or facing lawsuits, but simply ignoring a statute or regulation is more problematic. Granted, we find ourselves in an extraordinary situation, and extraordinary agency initiatives and accommodations are now required. Rest assured that NAFSA will continue to advocate for these on your behalf.
NAFSA's Coronavirus Critical Resources page is updated regularly to reflect any news on this topic. NAFSA staff and the International Student and Scholar Regulatory Practice Committee (ISS RP) continue to observe your comments regarding challenges and concerns on NAFSA's international student and scholar discussion forums and use them, in part, as the basis for our regulatory advocacy. You may also report an issue and submit your ideas for further regulatory advocacy to NAFSA staff and ISS RP through NAFSA's IssueNet platform.  •
NAFSA Resources
About International Educator
International Educator is NAFSA's flagship publication and has been published continually since 1990. As a record of the association and the field of international education, IE includes articles on a variety of topics, trends, and issues facing NAFSA members and their work. 
From in-depth features to interviews with thought leaders and columns tailored to NAFSA's knowledge communities, IE provides must-read context and analysis to those working around the globe to advance international education and exchange.
About NAFSA
NAFSA: Association of International Educators is the world's largest nonprofit association dedicated to international education and exchange. NAFSA's 10,000 members are located at more than 3,500 institutions worldwide, in over 150 countries.