Practice Area Column
Teaching, Learning, and Scholarship
Virtual Exchange 101
A rich model for online international education is taking on greater importance during the pandemic—and it cannot be rushed.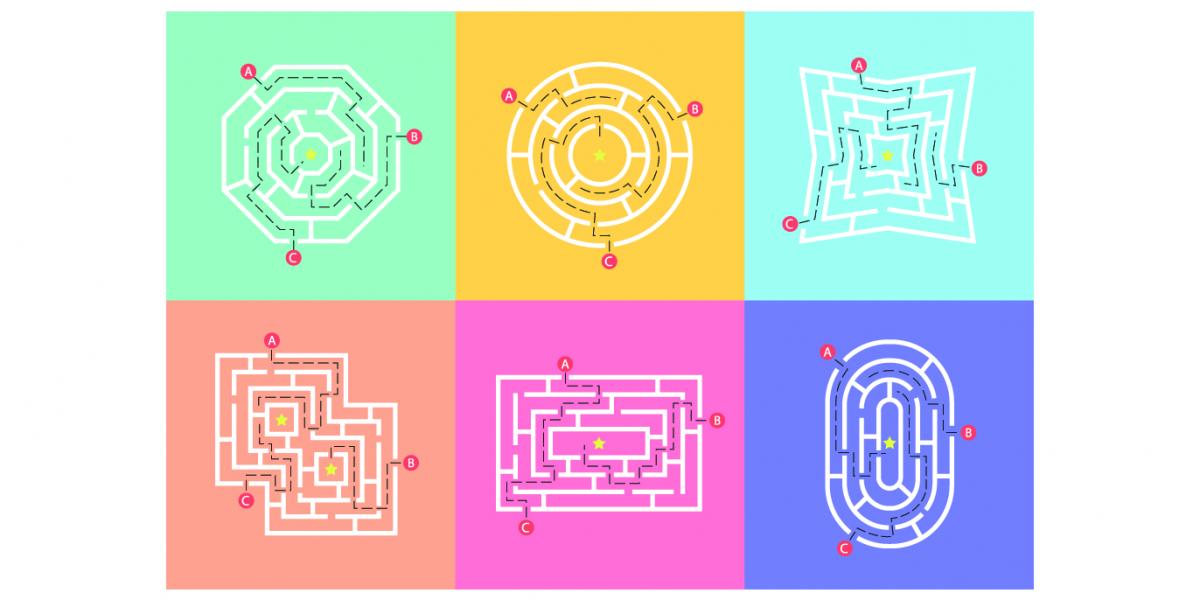 Over the past few months, GianMario Besana, PhD, has had his phone at DePaul University ringing off the hook. Like other international educators with expertise in supporting and scaling virtual exchanges, he has been fielding questions about ways the model can help replace in-person global learning experiences in the months to come.
"We've had all this interest from people who want to get into it quickly," says Besana, associate provost of global engagement and online learning at DePaul, which has integrated virtual exchanges into a wide range of courses and disciplines since 2013. "Our recommendation is that if you want to do this well, you can't improvise, and unfortunately you can't suddenly create deep learning experiences in two weeks. It's a complex model to put into place."
The Basics
Virtual exchanges encompass a range of sustained, faculty-led, virtual peer-to-peer learning opportunities across borders and cultures. They represent a modern twist on long-standing efforts to apply international perspectives and skills to a wide range of subjects.
"I like to call it 'back to the future,'" says Nancy Ruther, EdD, a consultant with Gazelle International who helped develop a virtual exchange model for Connecticut's community college system.
The programs have grown in different ways depending on the campus. Some programs are shepherded by individual faculty members who have forged connections with overseas colleagues. Others are scaled through intentional efforts by international offices or centers for teaching and learning as part of broader institutional goals to internationalize the curriculum for the large number of students who never study abroad.
"Virtual exchange can be a tool to keep both inbound and outbound students engaged in a globally focused education until we return to some sense of normalcy." —Mohamed Abdel-Kader
And now, as the global pandemic has all but brought mobility to a standstill, institutions are looking to virtual exchange as a way to keep international experiences available to students and faculty in the months to come.
"Virtual exchange can be a tool to keep both inbound and outbound students engaged in a globally focused education until we return to some sense of normalcy," says Mohamed Abdel-Kader, executive director of the Stevens Initiative, which has developed a wide range of grants, training, mentoring, and other resources to help K–12 and higher education institutions develop and expand virtual exchange programs in response to the pandemic. "There's a lot of opportunity to integrate it now—and down the road."
Here are a few considerations for getting started with virtual exchange.
Do Not Underestimate the Complexity of Virtual Exchange
"The challenge for us now is that people are assuming virtual exchange is an easy thing—that it's 'take what you were doing and move it online,'" cautions Mary Lou Forward, MIA, executive director of the State University of New York (SUNY) Collaborative Online International Learning (COIL) Center. "It takes more intentionality than that."
The Stevens Initiative's typology is a helpful starting point for understanding the complexities of virtual exchange and its different models, including asynchronous/synchronous, course-based/project-based, and curricular/cocurricular. But what sets it apart from other online approaches is precisely what makes starting and scaling new programs complex.
Whether they are classroom-based or focused on peer-to-peer conversations, meaningful experiences require intentional facilitation and authentic tasks. They also have structured components to help students prepare, work together, and then debrief after a project. And if the goal is to foster the same kinds of serendipitous experiences that come from in-person international learning, all these tasks—preparation, facilitation, collaboration, and reflection—must be more intentional.
Partners Are Key
Because virtual exchanges involve faculty at two institutions working together, partnerships are critical—and they take time to develop. "Exchanges are relationships, and it's harder to develop them on Zoom," says Dawn Wood, MA, dean of global learning at Kirkwood Community College in Iowa.
Often, virtual exchanges grow from existing research relationships between professors at different institutions, although they can also be built at an institutional level, as Ruther did in Connecticut by building relationships with the French Embassy to find partners.
"Exchanges are relationships, and it's harder to develop them on Zoom." —Dawn Wood
Partnerships also must yield tangible benefits for faculty and students at all participating institutions, and as such, faculty from each one should be involved in program design. 
"The benefit can be different for both partners—for some it may be the opportunity to practice their language, and for others it may be the exposure to peers from different backgrounds—and that's okay," says Abdel-Kader. "But there has to be a benefit and value to both, especially when you're doing it quickly, when you have such emergent needs on your campus to address." 
Faculty—and Students—Need Support
Developing virtual exchanges requires faculty training—both in program design and the "tips and tricks" of facilitating virtual collaboration among students. "Anybody in any field could do it, but to succeed and avoid frustration, it's good to have an experienced hand go through it with you," Ruther says.
Students, too, need support built into each exchange, including an emphasis on norms and expectations of communication. "When you take students abroad, you do a predeparture orientation," says Forward. "With virtual exchanges, that lack of preparation can derail the experience very quickly."
After that, it is important to help students develop relationships with their global peers before diving into the exchange's learning objectives, Wood says. "Even before the COVID-19 crisis, if there was a problem, it was because students didn't spend enough time getting to know each other at the beginning," she says.
Focus on Outcomes
A key benefit of virtual exchange is that it can support broader institutional objectives, including internationalization, development of workplace skills, and student-centered instruction. Aligning objectives can secure institutional support and funding and help forge partnerships with other departments, including career services.
It is also important to identify outcomes connected to these broader goals to evaluate and improve virtual exchanges. The Stevens Initiative has made available its evaluation toolkit, and the European Union's Erasmus+ Evolve project is developing evaluation guidelines of its own.
Logistics Can Be Tricky—But That Is a Feature, Not a Bug
Do not underestimate the complexity of arranging meaningful collaboration among students virtually. Planning and working around time zones, varying academic calendars and holidays, technology problems, and cultural differences can all be difficult.
But the very act of navigating these challenges make students more "digitally professional," says Hope Windle, MFA, SUNY COIL's community development lead, noting that online and international collaboration skills are in high demand across many fields. "We have heard from students that COIL has given them a leg up in the process of either applying for a job or further education."
Consider Other Options
Remember that virtual exchanges are just one of an array of global online learning opportunities that can offer international experiences. Virtual internships, tours, projects, and one-off webinars and activities are all options, and there are ways to modify the virtual exchange model to make it scale more readily, as SUNY has done with its COIL Global Commons. 
In considering other options for global online learning opportunities, several key questions can help identify an institution's needs: 
What are the expectations for student learning outcomes? 
Which of the learning activities actually require technology?
What sort of structure for the program is needed? Should it be aligned with a course, a project, a co-curricular activity? 
Who is already doing this, and how can I can partner with them? How many partners are included in this online opportunity, and what are each of their roles? How can I optimize my resources to best meet the needs of the students?
Plan Beyond the Pandemic
Experts in virtual exchange are quick to point out that these programs are not a replacement for in-person international experiences. As such, efforts to enrich or expand them should continue even once global mobility resumes.
"Virtual exchange is one of the tools in your toolbox," says Abdel-Kader. "It's not an either-or. Students are still going to have the need to be globally competent in whatever subject they're studying. If anything, the pandemic has underscored that."
"Virtual exchange is one of the tools in your toolbox. It's not an either-or."  —Mohamed Abdel-Kader
In particular, virtual exchange provides an important equity component for international education, given the large numbers of students unable to pursue in-person opportunities. "If we're really trying to provide access to everyone, it can't just be mobility," says Wood. "It has to be a menu of opportunities."
Once mobility resumes, virtual exchange also can help enrich in-person programming—for example, by becoming a part of predeparture orientations for inbound or outbound students, Forward says.
Moving forward, says Besana, "I definitely see an increased intersection of traditional mobility and virtual exchanges in the future."  •
NAFSA Resources
Additional Resources
About International Educator
International Educator is NAFSA's flagship publication and has been published continually since 1990. As a record of the association and the field of international education, IE includes articles on a variety of topics, trends, and issues facing NAFSA members and their work. 
From in-depth features to interviews with thought leaders and columns tailored to NAFSA's knowledge communities, IE provides must-read context and analysis to those working around the globe to advance international education and exchange.
About NAFSA
NAFSA: Association of International Educators is the world's largest nonprofit association dedicated to international education and exchange. NAFSA's 10,000 members are located at more than 3,500 institutions worldwide, in over 150 countries.