International Exchanges Satisfy the Craving for Deep Connections
The pandemic gave us the opportunity to reflect on what matters most regarding the essence of international education.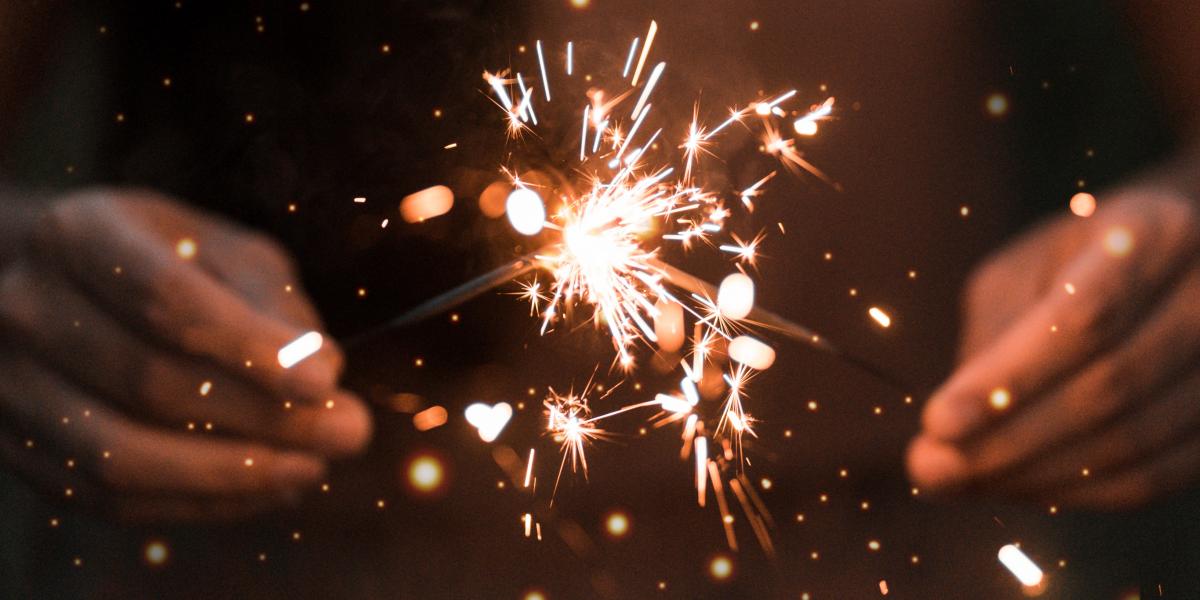 Had we been asleep at the wheel? Were we content being "reg rats" navigating the complex regulatory policies for international students and scholars during the Trump presidency, holding risk management meetings with faculty and students, shepherding global learning courses through curriculum committees? Study abroad was holding steady; international students came and went; agreements between institutions flourished.
As devastating as the COVID-19 global health pandemic has been—and we are not out of the woods yet—it has given international educators the opportunity to reflect on what matters most to us regarding the essence of international education.
We were fortunate enough to have the opportunity to do so while also participating in the Fulbright International Education Administrator's (IEA) program this fall. The opportunity is selective and competitive, and it was made even more complex due to the global health pandemic. Holding fast to the belief that international education has the power to transform lives, we signed the forms confirming our participation and booked our flights.
Connections and Collaborations
As in-person international exchange slowly resumes, participants in the Fulbright Program continue their quest for knowledge, dialogue, and community. The Fulbright-Hays Act, also known as the Mutual Education and Cultural Exchange Act, was established in 1961 and continues to foster international exchange through its Fulbright programs, even during a pandemic. This was made apparent in fall 2021 during the Fulbright IEA program in France. Other Fulbright programs cancelled, but the Franco-American Fulbright Commission welcomed a group of 11 administrators representing public and private institutions of higher education across the United States.
International education directors, faculty, administrators, an honors college dean, and a university president met for the first time in early October in France. For many of us, this was our first foray abroad since the start of the pandemic. Two whirlwind weeks of institutional visits in Lille and Paris, meetings with the Fulbright Commission and OECD representatives, and visits to a French high school and with local government leaders provided meaningful connections and opportunities for collaboration that continue to resonate long after our flights home.
Signs of Positive Developments to Come
We developed and administered a short survey for the IEA France cohort, inviting our fellow participants to reflect on how this short-term, immersive study abroad program for adults met and differed from expectations, particularly in light of COVID-19, and the ways in which experiences during the program may inform approaches to and practices in international education. We also asked for reflective narratives from the Franco-American Fulbright Commission officers who accompanied us throughout our program.
Two-thirds of the program participants responded to the survey, and after coding and analyzing the responses, we found themes that cut across all the collected data. All participants were seeking to learn about the French higher education system and to develop and/or expand existing partnerships with French institutions. All participants experienced anxiety about the program in the context of COVID-19 from concerns that the program would be cancelled due to the pandemic, to wondering how group interactions would transpire after so many months without practice being in community with others.
In line with the positive developments in international education that many in the field feel will come from the pandemic, all participants expressed delight in a reawakening of the value of human connectedness. As articulated by Zoe Petropoulou, assistant provost for global initiatives at Saint John's University in New York, "although we were nervous, we were also ecstatic in sharing experiences with each other, or as they say in French, 'pour retrouver les gouts et les couleurs de la vie'—to find again the tastes and colors of life."
The Franco-American Commission program officer was also anxious about the feasibility of the program during the pandemic. "I told myself that—worst-case scenario—we could use some of the contacts we made with French institutions in 2022," says Charlotte Goodwin, head of the American Section at the Franco-American Fulbright Commission.   
Despite a collective sense of anxiety, participants expressed intellectual growth and a renewed energy for their work due to informative and lively dialogue (while wearing masks) during structured meetings. Of course, there was much to learn about the structure of the French higher education system, and many potential opportunities to explore between our institutions and those we visited in Lille and Paris.
This learning led to a broadened understanding of pathways for the students we serve in higher education, including alternative approaches to internationalization around the world. Jamie Fullerton, director of academic programs in the School of Global Studies at Oklahoma State University, remarked that, through the meeting discussions, she was "introduced to virtual exchange, collaborative online international learning (COIL), and new strategies for preparing faculty to work with international students." Maria Claudia Alves, senior director for Engineering Global Programs at Texas A&M University, became convinced that "a short-term program can have a transformational impact on people when the program is well designed and implemented, when interaction with people in the host country is part of the program, and when pre, during and post program reflection is built in."
The Gift of In-Person Connection
Beyond learning about new educational structures and exploring new French partnerships, we all expressed having experienced something much deeper—a feeling of connectedness with others that we didn't realize we missed so much while communicating daily for the past year and a half in the virtual world. As a group and individually, we were at once overwhelmed by the world transpiring in person beyond our front doors, and happily surprised as we spent long days and nights of exchange and reflection, walking the streets of Paris, sitting in cafés and savoring meals with others.
Kathleen Shanahan Lindner, executive director of the Center for European Studies at the University of North Carolina at Chapel Hill, spoke of the value of the relationships she was able to build during the trip with her fellow participants and the Fulbright program team. "It was a treat to be amongst such bright and dedicated and like-minded colleagues (almost) every minute of every day," she says. "The support we provided to one another during the trip—from map reading, to brainstorming, to idea sharing, will live on for years to come."
And the same held true for our French counterparts. Charlotte Goodwin observed that "everyone was more positive, open, curious, attentive, and just ready to talk. Even the best Zoom meeting can't replace setting foot in another country, seeing what it has to offer, and above all getting to chat with people around the table—even when it involves wearing a surgical mask."
What's Next?
Where do we go from here? Following our experience in France, we were reminded of why we chose to work in this field and of the power of international education to forever change lives. As adults on a 2-week exchange to France, we are still in touch with the group about how meaningful the experience was; we are now companions who cheer on each other's accomplishments. After the in-person connection, the virtual one is the glue that keeps us together.
And like many of our students who study abroad, the cross-cultural and foreign language learning that happens and the interpersonal journey unleashed during our experience still resonates. Since we have returned to our home campuses, we have already had institutional visits from our French hosts, organized virtual panels, connected faculty and co-authored articles such as this one that serve to outline the future of international education.
We have learned that the field is resourceful and nimble, remains vibrant and dynamic, and above all that it is still very much needed.  •
---
Jennifer Donaghue, PhD, is the executive director of international education at the George Washington University.
Hilary Landorf, PhD, is the executive director of the Office of Global Learning Initiatives at Florida International University.
About International Educator
International Educator is NAFSA's flagship publication and has been published continually since 1990. As a record of the association and the field of international education, IE includes articles on a variety of topics, trends, and issues facing NAFSA members and their work. 
From in-depth features to interviews with thought leaders and columns tailored to NAFSA's knowledge communities, IE provides must-read context and analysis to those working around the globe to advance international education and exchange.
About NAFSA
NAFSA: Association of International Educators is the world's largest nonprofit association dedicated to international education and exchange. NAFSA's 10,000 members are located at more than 3,500 institutions worldwide, in over 150 countries.