Strengthening a Sense of Purpose
If 2020 was the year of change, 2021 was a year of fine-tuning those changes.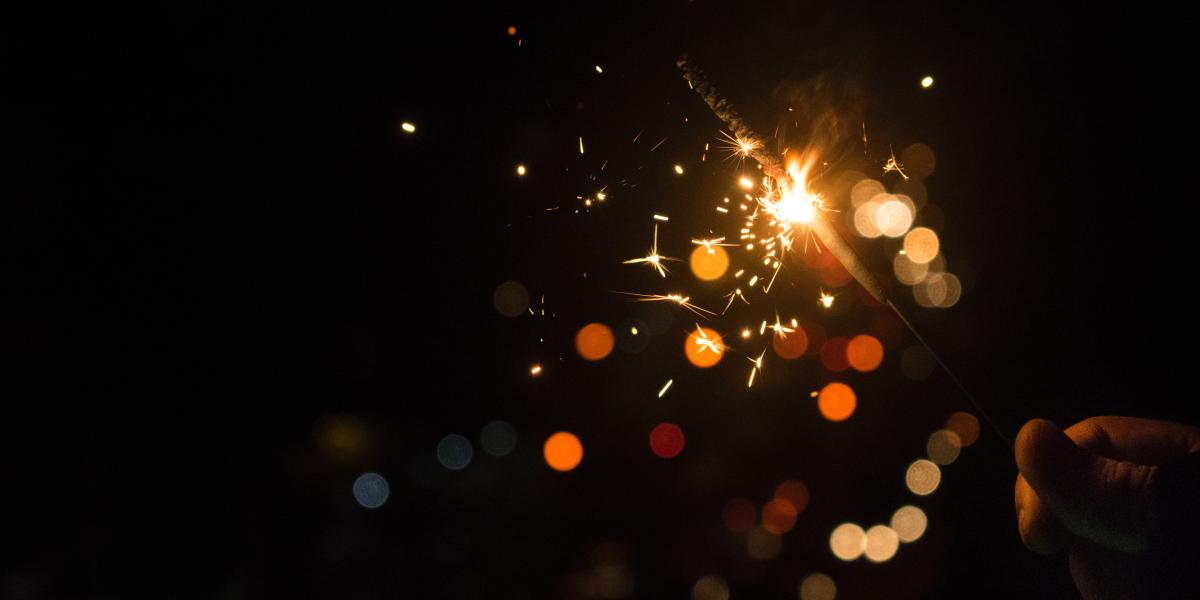 It is hard to believe 2021 is already coming to an end. We have been living through a pandemic for almost 2 years now, and so much has changed so quickly. Who would have thought in March 2020 that our lives—professional and personal—would have been upended and, more than a year later, things would not yet have not gone back to "normal." The pandemic has become endemic, and this may be the new normal.
I remember back in March 2020 when my institution, like everyone else's, had to adjust quickly to changes and support students in ways we never considered before (for example, providing financial assistance to buy laptops or cameras for computers). The first few months of 2021 did not look much different.
Despite still having to deal with the hurdles that 2020 created for us, 2021 was a year that brought challenges but also opportunities.
Looking Back
If 2020 was the year of change, 2021 was a year of fine-tuning those changes. Even though many schools in the United States—mine included—have returned to in-person instruction and activities, a lot is still done virtually. Whereas we had no choice but to go fully virtual in 2020, in 2021 some of us could choose if and when we went virtual.
For me, 2021 is also the year that presented opportunities to review and reflect on how we were working and serving our students, staff, and communities. Flexibility and adaptation are still as important as ever, and now we see that we can support students in ways most of us did not consider before, such as through online advising. We started to reframe our thinking and see opportunities that we did not realize were there.
Equally important, throughout 2021 we still needed to be mindful of the mental toll these many months of the pandemic were taking on us. Keeping staff and students engaged was sometimes very hard. Zoom fatigue was real, and I was excited to be back on campus to see colleagues in person or simply walk into someone's office to ask a question (always with my mask on and keeping my distance, of course). Despite my long commute to the office, I came to realize how significant the ritual of driving to and from work while listening to my favorite podcasts was; it was my time to get ready for the day in the office or decompress from the day in the office, process everything that we were planning to do or had done, and get ready to come home. Even though working from home has its perks, at least for me, being able to interact with students and colleagues in person again was the highlight of 2021.
Looking Forward
As we approach 2022, I am cautiously optimistic. I say "optimistic" because it seems that foreign diplomacy will again play a significant role in U.S. administration. More favorable immigration policies are beginning to be implemented, and there is even conversation about a national strategy to attract foreign talent to U.S. universities.
This change of approach to international affairs will certainly help us as international educators. Support from the local, state, and federal governments is a positive sign that our work is recognized for its importance and that our contributions go beyond our campuses. I hope this trend continues and that 2022 is a year that brings even more good news for international education and educators.
Moving into 2022 with a Sense of Purpose
Despite my optimism, I acknowledge that dealing with the unknowns continues to be a challenge for international educators, and I don't think that 2022 will be different in that regard. We still have to navigate an uncertain environment—vaccine requirements, embassies reopening and closing, and new COVID variants, just to name a few. International educators are used to changes, and it's undeniable that the pandemic was a new one for all of us. I hope the next year brings more stability as more people worldwide get access to vaccines and international mobility picks up again.
I believe all these months of living through a pandemic helped strengthen our sense of purpose. We envisioned and implemented new ways of working, supporting students, and taking care of ourselves at the same time. This past year served as an example of how resilient we are. Looking toward the new year, I plan to take the lessons learned in 2021 and continue to improve on them knowing that, more than ever, the need for international education remains great. We are committed to it, no matter what the new year brings.  •
---
Cristiana Kunyczka, EdD, is assistant vice president for global engagement at Montclair State University.
About International Educator
International Educator is NAFSA's flagship publication and has been published continually since 1990. As a record of the association and the field of international education, IE includes articles on a variety of topics, trends, and issues facing NAFSA members and their work. 
From in-depth features to interviews with thought leaders and columns tailored to NAFSA's knowledge communities, IE provides must-read context and analysis to those working around the globe to advance international education and exchange.
About NAFSA
NAFSA: Association of International Educators is the world's largest nonprofit association dedicated to international education and exchange. NAFSA's 10,000 members are located at more than 3,500 institutions worldwide, in over 150 countries.