Practice Area Column
Teaching, Learning, and Scholarship
From Malaria to Madonna: The Interconnected Nature of Global Health Research
Seven strategies to build successful global health research collaborations.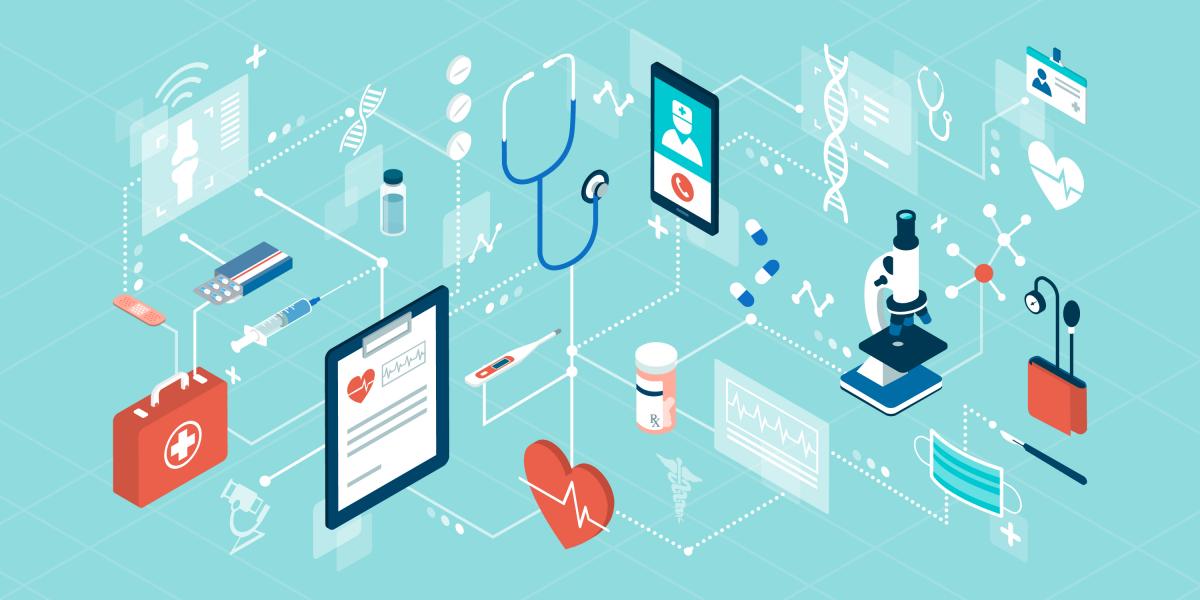 To consider the interconnected nature of global health research, consider four seemingly unrelated Ms: Michigan State, Malawi, malaria, and Madonna. 
Michigan State University's (MSU) long-standing research efforts in the African nation of Malawi have ranged from developing treatments for children with cerebral malaria—in facilities founded by pop singer Madonna—to understanding the changing behavior of the mosquitoes that carry the disease. 
Addressing global health issues requires these kinds of multifaceted partnerships and collaborations because of the complexity of the issues—and their global impact. 
"I can't imagine any health issue being nationally or regionally focused," says Kiki Caruson, PhD, interim vice president of USF World at the University of South Florida (USF). "Rarely will you find something that affects a community that doesn't transcend a national boundary."
Global health research collaborations follow many of the same steps as partnerships in other disciplines. However, the unique nature of medical research and the accompanying legal and ethical issues require additional consideration. Experts recommend keeping several strategies in mind to foster successful global health partnerships.
1. Leverage institutional commitment and infrastructure. 
Along with leadership buy-in and a commitment to global research in strategic plans, institutions must create structures to foster health research. At USF, international staff from both USF World and USF Health intentionally connect faculty and staff with partners abroad.
2. Identify opportunities for early career researchers. 
As part of MSU's ongoing malaria research, an assistant professor of mechanical engineering worked with internal medicine professor Terrie E. Taylor, DO, and colleagues to develop a skin patch that could serve as a rapid diagnostic test for the disease. Taylor's extensive time spent researching malaria inspired her to nickname it the "Voldemort of parasites," a reference to the antagonist of the Harry Potter books and movies. 
"I can't imagine any health issue being nationally or regionally focused. Rarely will you find something that affects a community that doesn't transcend a national boundary." —Kiki Caruson
Research by one of Taylor's colleagues, Peter Lillehoj, PhD, ultimately won a grant from the Gates Foundation Grand Challenges Exploration program. The project stemmed from his involvement with the MSU Academy for Global Engagement, an initiative that establishes cross-disciplinary mentorships between early career and veteran academics focused on international research. 
"We need to retain the best minds in science across the board," says Mary Anne Walker, international outreach specialist in MSU's research facilitation and dissemination department.
More than 50 partnerships have been put in place since MSU's program began in 2014. As the program resumes post-COVID, it "will focus largely on global health," Walker says.
3. Emphasize cross-disciplinary approaches.
The efforts of Lillehoj, a mechanical engineer with research interests in fluid mechanics, in developing diagnostic tests for malaria demonstrate the potential of bringing together researchers from different disciplines to tackle complex global health challenges. 
"When you're in the field and you have problems to solve, you need to look at it from every angle." —Mary Anne Walker
"When you're in the field and you have problems to solve, you need to look at it from every angle," says Walker. Cross-disciplinary efforts also open the door to initiatives beyond basic and clinical research to embrace broader "human and institutional capacity development," she says. 
4. Understand each nation's unique research contexts. 
Some countries, including Brazil and India, may require approval for medical research projects from a central ministry, a time-intensive process that can limit shorter-term research projects.  
"It can take 6 months, so there's no opportunity because our students get a 2-month [period] to do research," says Lynette Menezes, PhD, assistant vice president for international at USF Health and assistant dean of USF Medicine International at the Morsani College of Medicine. Such constraints can make certain projects dependent on context and location, but knowing these challenges up front can keep expectations realistic for both sides of a potential partnership—and help in developing program design, scope, and timeline. 
5. Address infrastructure challenges. 
Institutions in other countries may have differing levels of capacity for data collection and analysis, meaning that U.S. institutions must be willing to make investments in building appropriate research infrastructure. For example, as part of efforts to conduct research on the impact of HIV on adolescents in India, USF faculty leveraged grants so their Indian counterparts could conduct a scientific review and needs assessment to develop trainings on responsible conduct in research.
While the National Institutes of Health and other organizations may provide grant funding for these kinds of capacity-building exercises, they cannot be considered the only source. "The challenge is building endowments and having other grant agencies to help you provide that research infrastructure to train people," says Menezes.
In some places, infrastructure issues can be more foundational, such as a lack of core technology for training and data collection. As part of a research project with a regional hospital in Uganda, USF purchased computers for health care providers. "Unless an institution is willing to invest in the partner, it's hard for us to be able [to enter such partnerships]," Menezes says.  
6. Be aware of ethical considerations. 
"There are ethical considerations when working in global health and research, and higher ed institutions must ensure these are followed," cautions Lisa M. Hilmi, MPH, RN, executive director of the CORE Group, an organization based in Washington, D.C., that focuses on community-level public health efforts. While U.S. institutions have institutional research boards (IRBs) devoted to addressing ethical issues with research proposals, "some IRBs are not well-versed in detailed global health issues, which can be problematic," Hilmi says.
Ethical considerations also must be part of addressing infrastructure needs among partners. For example, USF's capacity-building efforts as part of its HIV research in India involved helping partners develop an ethics committee that drew from U.S. clinical practices, according to Menezes.
7. Underscore the relevance of research efforts. 
Securing funding can at times be challenging if there's no clear benefit within the United States, according to Menezes. However, recent events have only reinforced the importance of supporting global health research, including vaccine research that helped in developing COVID vaccines. "Coming out of COVID, it is so necessary to think of how we promote learning and demonstrate that through international research," Walker says.  •
NAFSA Resources
About International Educator
International Educator is NAFSA's flagship publication and has been published continually since 1990. As a record of the association and the field of international education, IE includes articles on a variety of topics, trends, and issues facing NAFSA members and their work. 
From in-depth features to interviews with thought leaders and columns tailored to NAFSA's knowledge communities, IE provides must-read context and analysis to those working around the globe to advance international education and exchange.
About NAFSA
NAFSA: Association of International Educators is the world's largest nonprofit association dedicated to international education and exchange. NAFSA's 10,000 members are located at more than 3,500 institutions worldwide, in over 150 countries.