Practice Area Column
International Students and Scholars
International Career Mentorship Prepares Students for Today's Labor Market
International alumni in Turkey and virtual internships in Australia demonstrate the power of international professional development.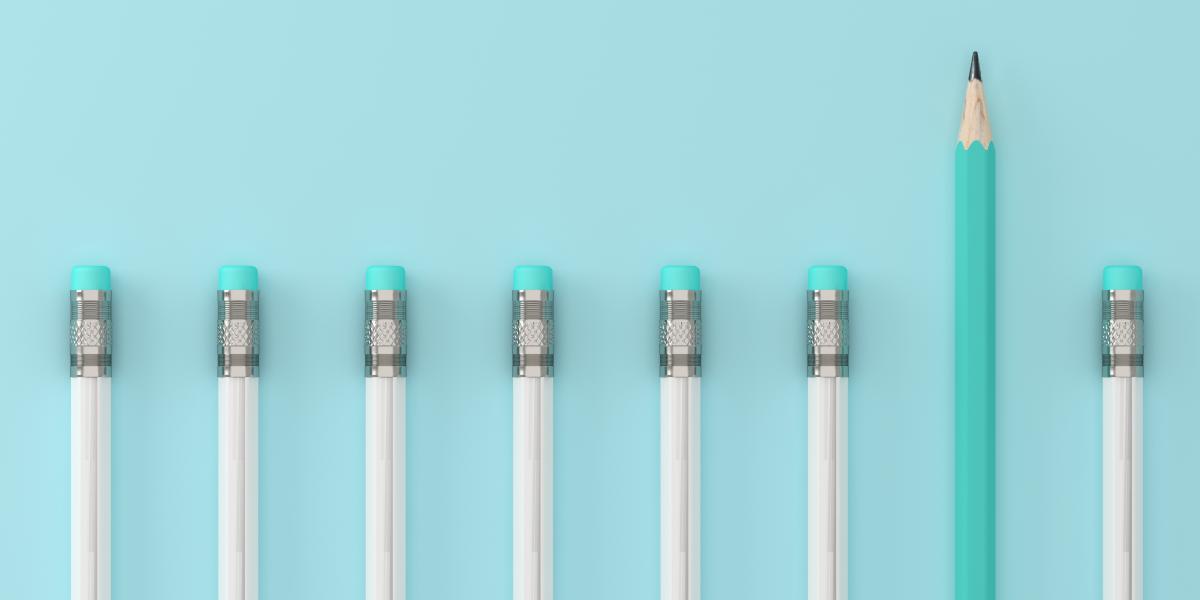 The COVID-19 pandemic lockdowns and the global recession of 2020 have intensified changes already taking place in a highly uncertain labor market. As stated in the introduction to the World Economic Forum's The Future of Jobs Report 2018, "The Fourth Industrial Revolution is interacting with other socio-economic and demographic factors to create a perfect storm of business model change in all industries, resulting in major disruptions to labour markets. New categories of jobs will emerge, partly or wholly displacing others. The skill sets required in both old and new occupations will change in most industries and transform how and where people work." 
As noted in the 2020 edition of The Future of Jobs Report, employers now demand not only critical thinking, analytical, and problem-solving skills but also self-development skills such as active learning, resilience, stress tolerance, and flexibility—skills that are often gained through international experiences. 
International alumni are uniquely positioned to help prepare students (both international and domestic) for today's changing labor market. They can serve as advisers, mentors, employers, and liaisons between the university and the public and private sectors—all while imparting cross-cultural skills gained from their own international experiences. International alumni networks can provide guidance and a safety net for students navigating the beginning of their careers.
Similarly, international partnerships can set the infrastructure for professional development, internship, and job placement opportunities that connect students with labor markets around the world. 
Two examples, one from Turkey and one from Australia, demonstrate different approaches for universities and organizations to engage in international mentoring programs. They highlight how international alumni networks and international partnerships can help students be job ready, learn self-development skills, and earn internships and job opportunities. 
Sabancı University's Career Development and Alumni Relations Program
In Turkey, Sabancı University's Career Development and Alumni Relations (CDAR) Office offers students career advice and learning opportunities, such as workshops on curriculum vitae, résumé, and cover letter writing and a platform where international alumni, faculty, and professionals from the private sector can offer students jobs and internships. The CDAR Office also invites guest speakers—often alumni—every week for career talks to help students prepare for internships and jobs. 
Two specific CDAR initiatives aim to boost students' success in getting a job: (1) mock interviews for students with alumni who work as human resources (HR) professionals, and (2) a network of international alumni for mentorship and employment opportunities.
Simulation Job Interviews with Alumni in HR
The CDAR Office brings international alumni who work as HR professionals together with international students through online or face-to-face job interview simulations. These professionals provide detailed feedback that students can use to improve their interview skills. The mock interviews build students' confidence and prepare them for real-life interviews. 
In this example, international alumni contribute their knowledge of both their field of work and international labor markets. Therefore, students receive tailored advice for specific industries within a particular country of interest. 
International Alumni as Mentors and Employers
CDAR also serves as a nexus for alumni living abroad to recruit students for internships and jobs. Alumni contact the office to share internship and job opportunities, and through its placement system, the CDAR Office disseminates these opportunities to students. A panel composed of faculty specialized in the respective fields selects applicants. Through this cooperation, international alumni benefit from the expertise of the CDAR Office on placement, while students find opportunities to work abroad and connect with alumni before graduation. Through the European Commission's Erasmus+ Traineeship program, the CDAR Office provides grants for most of these international internships.
Due to the COVID-19 pandemic, most of the on-site internship offers that students received over the past year or so were revoked. Considering that many students could not meet compulsory internship requirements, the CDAR Office reached out to more alumni to ask for their support in creating internship and employment opportunities. More than 50 alumni provided internships to 150 students, with 88 on-site internships and 62 virtual internships—mostly in the United States and European countries such as Germany and the United Kingdom. 
For the CDAR Office, it has been rewarding to see these internships bridge the gap between different generations—and countries of residence—within Sabancı University. 
Australia Awards Mongolia's Virtual Internships
Australia Awards are prestigious international scholarships and short courses offering the next generation of global leaders an opportunity to undertake study, research, and professional development in Australia. Since 1993, more than 600 Mongolian students have completed studies in Australia through Australia Awards Mongolia (AAM), funded by the Australian government.
Today, 23 AAM students are currently studying in Australia. Due to the pandemic-related Australian border closures, there are 29 awardees in Mongolia waiting to travel to Australia to commence their studies. AAM is focused on supporting both the current scholars and the deferred cohort with additional international professional development activities during this challenging period. 
Pilot Virtual Internships Program
With financial support from the Australian Embassy in Mongolia, AAM launched a pilot virtual internships program for 12 scholars and deferred awardees. AAM chose to partner with Virtual Internships because the organization works directly with more than 4,000 host companies in 70 countries that are used to supporting global students in person and remotely. 
AAM felt the program also shared the same objectives as Australia Awards: a commitment to fostering a community of global-career-ready graduates with tangible skill sets and international competencies; a holistic program model that encompasses extensive training and support before and during the internship events; and an alumni network at the program's conclusion. 
There are several benefits for program hosts, which help facilitate new relationships and strengthen existing ones between AAM and the Australia-based organizations that have connections with Mongolian businesses or government organizations. These benefits include access to a pipeline of talented, motivated interns who are well prepared and supported throughout their experience; a diverse team with staffing capacity; support for supervisors and host organizations; and end-of-program assessments.
The majority of hiring managers are particularly interested in candidates with international experience. A global virtual internship helps students develop an understanding of the nuances of business communication and learn about international trends in their industry. Employers are also looking for fresh ways to keep businesses thriving in the current economy. They will be looking to recruit those who have intercultural communication skills to build and navigate a complicated web of global networks and who have the adaptability to thrive in ever-changing business contexts. Because virtual internships are based on meaningful, project-oriented work, students gain practical experience and spend time on tasks that make real contributions to the productivity of the business.
The pilot program signifies AAM's commitment to supporting scholars and awardees during a year when managing uncertainty became the norm. Altogether, the opportunity to pilot a virtual internship program for such a small but targeted number of spots allows AAM to continuously evolve programs so that students reap the benefits of professional development and international mentorship to prepare them for the global labor market. 
Harnessing the Power of International Alumni and Government Connections 
Institutions and organizations that harness of the power of international alumni mentorship and government connections better position their students to excel in today's global labor market.
One student's story demonstrates the power of international mentorship networks. Hasan Ijaz, an international student at Sabancı University studying computer science and engineering, joined Coyotiv, a software company in Germany, as a software developer intern under alum Armağan Amcalar's supervision. Ijaz worked in the technical department and participated in marketing, documentation, and writing tasks at the company. Now, Ijaz works full-time at Spiky.ai, an education technology company based in Turkey that is run by another Sabancı alum. His international work experience and connections to the Sabancı University alumni community helped him secure his new position.
Both Sabancı University and AAM have creatively involved international stakeholders to innovate international professional development programs for students and scholars. These two examples can inspire international educators in imagining ways to help students interested in international careers as they begin their professional careers with internships, mentoring, and job opportunities. Virtual internships and job interview simulations provide practical lessons to students that can build their confidence in developing their job-ready skills in this uncertain and continually changing global labor market.  •
NAFSA Resources
Additional Resources
About International Educator
International Educator is NAFSA's flagship publication and has been published continually since 1990. As a record of the association and the field of international education, IE includes articles on a variety of topics, trends, and issues facing NAFSA members and their work. 
From in-depth features to interviews with thought leaders and columns tailored to NAFSA's knowledge communities, IE provides must-read context and analysis to those working around the globe to advance international education and exchange.
About NAFSA
NAFSA: Association of International Educators is the world's largest nonprofit association dedicated to international education and exchange. NAFSA's 10,000 members are located at more than 3,500 institutions worldwide, in over 150 countries.