A Shot in the Arm for Internationalization
Vaccine policies continue to evolve. Here's how international offices are ensuring students stay informed.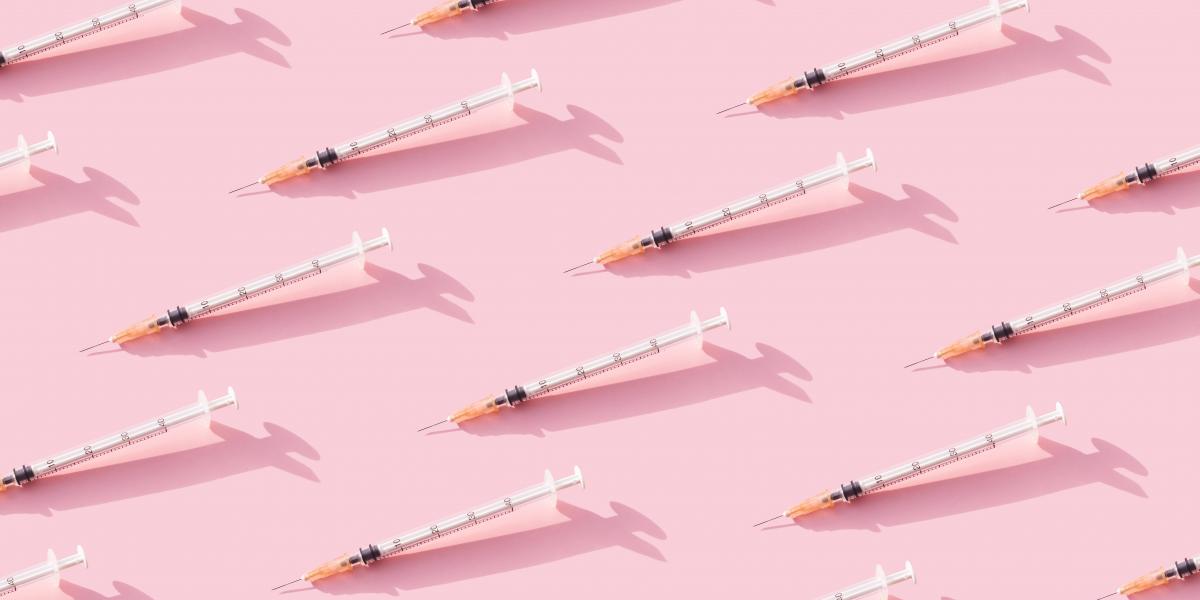 For updates on North Carolina State University's (NC State) COVID-19 vaccination policies, international students can turn to an unusual source: YouTube.
In a video produced by NC State's Office of International Services, Julie Casani, MD, director and medical director of student health services, matter-of-factly answered four of the most common questions that international students ask: 
What COVID vaccines are required at NC State? 
"The quick answer is none," Casani says, noting that students arriving without vaccinations will be required to self-quarantine and test.
Can students get vaccinated when they arrive? 
Yes, but only with the vaccines authorized for use in the United States. 
What if you only get one dose of a two-dose vaccine before arriving? 
Health services staff will discuss the options with you. 
What if you're fully vaccinated? 
"Move in, get tested, and get ready for the semester," Casani says in the video.
While vaccines have brought the promise of a more normal academic year on U.S. campuses—and the return of mobility worldwide—the situation remains a rapidly evolving one. Institutions are working to provide international students with accurate information in time for them to make plans, which continue to be complicated by other factors: backlogs in visa appointments, limited flights, and public health conditions in their home countries. 
"People have all the things they need to prepare, and we're getting these questions ahead of time, which is creating a gap for things to change," says Adria Baker, EdD, associate vice provost for international education and executive director of the Office of International Students and Scholars at Rice University. "We're constantly pivoting."
International students, who may not readily have access to vaccines in their home country, must navigate vaccination requirements and other policies that vary dramatically from institution to institution and remain subject to change as the fall semester approaches.
"It's easy for us to make sense of the American context, but it's another thing to imagine that in places like India and China that have lived very different COVID experiences at times," says Ben Iverson, MA, director of international programs and enrollment at Augustana University in South Dakota. 
The Questions
The level of detail in international students' questions can be a surprise for staff members outside of the international office. Elizabeth A. James, JD, director of the Office of International Services at NC State, says conversations with students have been "jolting."
"We're living in two different worlds," she says. "Our [international] students are very much in the grips of this, and in the United States, it's a different story."
Anna Wise, EdD, associate dean of admission and director of international recruitment at Hamilton College, agrees. "The circumstances students are encountering are often complex and nuanced, as we balance our goal of helping them join our community as soon as possible with ensuring that we are not asking them to make decisions that can put their academic progression or even their health at risk," she says. 
The following are among the questions institutions should be answering:
Are vaccines mandatory?
A COVID vaccination is not required to enter the United States, but as of early summer, more than 550 U.S. campuses have required at least some students and faculty to be vaccinated, according to the Chronicle of Higher Education. In most cases, the vaccine policy reflects an institution-wide policy impacting both domestic and international students.
At public universities, vaccine policies may reflect systemwide or legislative mandates. Some institutions also have expressed reservations about requiring vaccinations before they are fully approved by the U.S. Food and Drug Administration (FDA)—rather than the current Emergency Use Authorization—or, in the case of international students, mandating vaccines that are not readily available to them in their home countries.
In many cases where COVID vaccines are not required, institutions are strongly encouraging students to get vaccinated. At some institutions, unvaccinated students will be required to quarantine, participate in regular COVID testing, or continue wearing masks and complying with other social distancing requirements that have been curtailed for vaccinated students.
Which vaccines will be accepted?
According to the World Health Organization (WHO), more than a dozen COVID-19 vaccines have been administered globally, although only three—Moderna, Pfizer, and Johnson & Johnson—have been granted an Emergency Use Authorization in the United States by the FDA. Institutions must determine whether they will accept only those vaccines, recognize the additional vaccines given similar emergency authorizations by the WHO, or accept vaccines that have not been approved by either body. 
What is the institution's role in providing vaccinations?
Many international students are asking whether they will be able to get vaccinated on campus. Generally, in the United States, "vaccine availability is an embarrassment of riches," says James at NC State, which will offer vaccinations to all students for free. Other institutions, including Rice, plan to refer students to the wide range of venues where vaccines are available, including drugstores and retail chains.
"I do expect most students will be interested, understanding they'll be among the first in their age cohort in their home countries to receive the vaccine," says Iverson.
What should students do if they receive one shot of a two-dose vaccine before arriving?
Some institutions are recommending that students get a second dose of the vaccine they took if it is available in the United States—meaning the Moderna or Pfizer vaccines. The question of what to do if they received one dose of a vaccine that is not approved in the United States is more challenging; NC State, for example, says it will discuss the options with students on a case-by-case basis. 
Are there quarantine restrictions?
At some institutions, all students arriving from abroad will be required to quarantine in dedicated facilities or self-quarantine in their campus housing, regardless of their vaccination status. Hamilton College, for example, "will provide testing and hotel facilities to students to ensure [international students] are able to meet our requirements," Wise says. At other institutions, including NC State, students who arrive fully vaccinated will be exempted from quarantine but will be required to take a COVID test 3 to 5 days after arrival.
What is the impact on visa applications?
While not directly connected to vaccines since vaccines are not required to receive a visa, local health conditions—including vaccine availability—have an impact on whether U.S. consulates are open and processing visa applications. "It's not explicitly a COVID health question," Iverson says, but the ongoing backlogs "are caused in part by it."
The Strategies
Many international education offices have played ongoing roles with their institution's COVID response or crisis management teams, which often have taken the lead in setting policies for vaccination and other return-to-campus issues. 
Here are a few strategies suggested by leaders:
Amplify international student needs in campuswide decision-making. 
Given the longer timetables for international students and the comparative complexity of issues involving vaccination abroad, international office staff often find themselves representing their concerns and logistical questions within these institutional decision-making groups.  
"We're involved in communications vertically and horizontally to make sure these issues and questions are represented," Baker says. "[International offices] need to come up with an avenue or infrastructure to communicate concerns."
Provide robust, authoritative resources. 
Many campuses have developed detailed FAQs and other materials to address a wide range of COVID-related issues and policies for the entire college community, such as Rice University's Return to Rice website. Most reflect campuswide policies, but it is important to ensure that international students' questions are included in these materials. Social media targeted at international students can guide them to these materials and alert them to additional changes in policy.
"We've found that our students abroad are seeking information, maybe in a way that's different than past years," James at NC State says. "If you put it on the website, they're going to find it."
Reach out to individual students. 
While international leaders stress the importance of referring students to official campus information and resources, they say it is also important to be responsive to questions and connect students with supports in student life, international student services, and other departments. 
"Overcommunication is better than undercommunication," Iverson says. "If I've learned anything through this process, it's that challenging things happen in a vacuum of no information."
Include information about policies in predeparture orientations. 
At NC State, orientation leaders are provided information to point students to official resources on questions about vaccination and other policies. "We don't expect them to be experts," James says.
Seek other organizations to amplify the message. 
Consider working with international student organizations and other affinity groups to ensure that accurate information reaches all international students. 
Above all, it is important to provide "direct, compassionate, and clear communication," says Hamilton's Wise. "The need to be caring but also flexible is paramount in order to ensure that all of the members of our campus community are supported," she says.  •
NAFSA Resources
Additional Resources
About International Educator
International Educator is NAFSA's flagship publication and has been published continually since 1990. As a record of the association and the field of international education, IE includes articles on a variety of topics, trends, and issues facing NAFSA members and their work. 
From in-depth features to interviews with thought leaders and columns tailored to NAFSA's knowledge communities, IE provides must-read context and analysis to those working around the globe to advance international education and exchange.
About NAFSA
NAFSA: Association of International Educators is the world's largest nonprofit association dedicated to international education and exchange. NAFSA's 10,000 members are located at more than 3,500 institutions worldwide, in over 150 countries.