Diversifying Study Abroad Participation
What historically black colleges and universities can teach predominately white institutions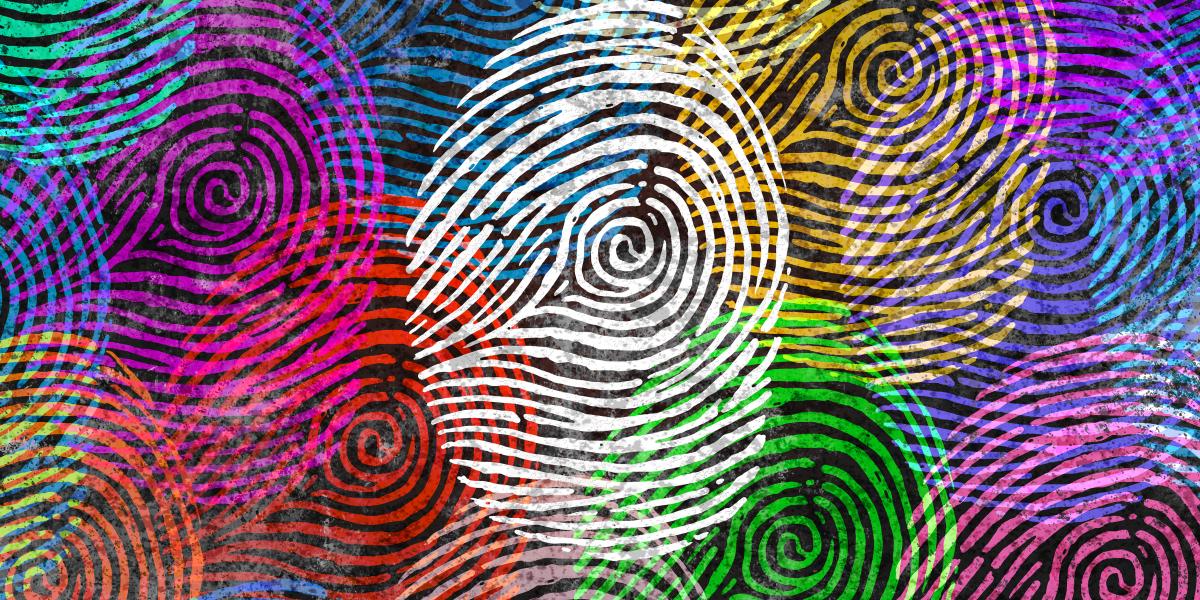 In the United States, lagging study abroad participation rates among students of color at predominantly white institutions (PWIs) have led many education abroad offices to set goals around increasing those numbers. According to the Institute of International Education's Open Doors data, white students made up 70.8 percent of the overall study abroad population in 2016–17; African American students comprised 6.1 percent. Meanwhile, historically black colleges and universities (HBCUs) have seen growth in their study abroad participation through innovative programming, targeted outreach to students and faculty, and collaboration with study abroad offices at other schools.
Given that each institution of higher education is different, there is obviously no "copy and paste" solution that any PWI can learn from any HBCU, nor should that be expected. However, study abroad professionals at PWIs should be encouraged to engage with their colleagues at HBCUs to learn about their marketing, recruiting, and advising best practices, which may offer actionable guidance for creating a more inclusive and diverse study abroad culture.
Leverage Faculty Involvement
One strategy that has been fruitful at Morgan State University in Baltimore is to get faculty involved with efforts to increase study abroad participation. Because faculty are often absorbed in their own work, they are sometimes detached from or unaware of these efforts. Yet, they can be powerful advocates.
Pamela Johnson, Morgan State's study abroad coordinator for China, Asia, and the Pacific Rim, says that breaking down the "faculty silos" that exist on every campus encourages staff to think about different ways to increase study abroad participation and incorporate it into the curriculum.
The benefits are twofold: Faculty are encouraged to participate, and study abroad offices gain expertise in fields that are not typically associated with education abroad. For example, a psychology professor may have insights into how marginalized students navigate the college experience. This resource goes untapped unless that faculty member is included in efforts to make study abroad more inclusive.
There is often an element of educating faculty on the possibilities and benefits of study abroad, as some may inaccurately believe that only they or their colleagues on campus can provide the necessary courses to fulfill specific academic requirements. In their roles as teachers and both formal or informal advisers, all faculty members will encounter students interested in going abroad, and that initial interest should be nurtured. Education abroad offices can help faculty encourage that interest. Some faculty members already work closely with communities of color on campus, so identifying and building relationships with them is a good starting place.
Address Barriers to Participation
From correcting misconceptions about study abroad to solving common financial concerns, study abroad offices at HBCUs have identified common barriers to student participation, some of which can affect participation at any institution.
Evie Myers, executive director of international programs at Prairie View A&M University in Texas, says that most of the institution's first-year students have limited travel experience, with many having never left the state. "Our students' biggest fear can just be getting on a plane," she says.
Myers and her staff have prioritized helping students understand that study abroad opportunities are available, which necessitates utilizing their peers who have participated in programs to evangelize about their experience. Even giving returning students a "Ask Me About Study Abroad" button for their backpacks can help create opportunities for students to talk with each other about programs offered.
Helping students understand not only the opportunities, but also the value of education abroad addresses another significant barrier.
"Consider first-generation students and make sure they understand the value," says 'Dimeji Togunde, vice provost for global education and professor of international studies at Spelman College in Atlanta. "Once they show a willingness to go, then find the support for financial resources."
At Prairie View, Myers organizes passport fairs to address a very real financial barrier to study abroad for too many students: passport application fees. She secured university funding to be matched through CIEE's Passport Caravan initiative, which covers the cost of the students' passport fees. At the passport fairs, held during International Education Week, students receive guidance on filling out their passport applications correctly. To date, over 700 Prairie View students have received new passports through the study abroad office.
The fairs also encourage peer-to-peer communication about study abroad. Students are encouraged to post pictures with their new passports on social media to let their classmates know that they can get one too. The study abroad office at Prairie View even purchased a camera to provide free passport photos after the local CVS became overwhelmed by the number of students requesting them.
Take the First Steps
Myers has simple advice for how PWIs can start to increase study abroad participation among minority student populations: "Go to where [those] students are," she says. "Go to their meetings and offices, and go with your materials. Do some research in advance to have answers ready."
Togunde recommends that education abroad professionals at PWIs take a holistic view of the campus culture, then take small steps to change it.
"Look at demographics, look at finances, and find a way to change the culture," he says. "Reach out deliberately to your students through seminars and workshops. I would also recommend coordinating with the multicultural students office so that they understand the value of study abroad."
Make it easier for students to take a small step in terms of time commitment. Myers found that developing short-term programs has been a key to successfully increasing study abroad participation at Prairie View.
"If we can get students to go abroad for just 10 days, then they see that it's possible, and they will consider going again, for a longer period of time, before they graduate," explains Myers.
In particular, interdisciplinary, faculty-led short-term away programs (STAPs) engage faculty who are not traditionally involved with study abroad or international affairs. Prairie View has developed STAPs tailored to the science, technology, engineering, and mathematics (STEM) disciplines, which can be difficult for education abroad to accommodate due to specific degree requirements.
"Short-term programs are especially convenient because we know the credits will transfer and our faculty get excited to be going abroad too," says Myers. "With STAPs, we can increase the number of new ambassadors for study abroad on campus in a relatively short period of time."
Build Study Abroad into Institutional Identity
Spelman has successfully made global education, and study abroad in particular, part of the campus culture, setting the goal of every student having a global travel experience before graduation.
"Global education has become a fundamental aspect of a Spelman education," says Togunde. To do this, Spelman leveraged its accreditation with the Southern Association of Colleges and Schools Commission on Colleges (SACSCOC). Togunde and his team developed a quality enhancement plan for global education that required campuswide strategic planning and funding to implement. The student learning outcomes would be monitored and assessed by SACSCOC, providing the infrastructure and evaluation needed to facilitate change and to make it permanent.
A primary strategy was to create "study abroad champions" among administrators, faculty, and students who, like at Prairie View and Morgan State, are on board with promoting study abroad within their own communities on campus. Constantly reinforcing how global education is part of a Spelman education has successfully changed the campus culture to be supportive of education abroad.
"Study abroad has become such an intrinsic part of the culture at Spelman," says Togunde. "Incoming students are thinking about when they want to go abroad, not if. They know that everyone can go."
Learn from Peers
Collaborating with other schools also helps Myers at Prairie View. She started a group of education abroad professionals at HBCUs in Texas that meets virtually to share experiences and to encourage enrollment in STAPs designed by faculty at other schools.
Getting Prairie View students to sign up for an abroad program based at another school can be difficult, says Myers, but she feels it is a challenge that can be overcome by further increasing communication among colleagues and among the students themselves.
Cristina Murphy, an assistant professor of architecture at Morgan State, took students to Treviso, Italy, in July 2019 for a course planned in partnership with colleagues at the Maryland Institute College of Art (MICA) in Baltimore. "As faculty, it was interesting to share ideas for the curriculum," says Murphy. She brought back further insights for removing financial barriers, including pooling resources in advance to make paying for daily expenses like meals and admission to museums less burdensome than doing it out-of-pocket.
Spelman is a member of the Atlanta University Center, a network of HBCUs in the Atlanta area. Study abroad professionals in the group have worked together to develop STAPs. At Spelman alone, the number of faculty-led STAPs has steadily increased as facilitators of knowledge have begun to promote study abroad too, from only eight programs offered during the 2011–12 academic year to 44 in 2018–19.
Create Dialogue
Diversity in study abroad depends on building collaborative relationships across campus communities and among education abroad professionals at different institutions of higher education. Morgan State, Prairie View, and Spelman increased study abroad participation by promoting education abroad as a strategic initiative and elevating the voices of students who have studied abroad within the campus community. Their efforts are enhanced by supportive faculty and staff who have the potential to be influencers on campus, encouraging students and bringing their own expertise to the table.
HBCUs are doing innovative work to increase access to study abroad. Although all schools are different, PWIs could learn from more dialogue with HBCUs about how to successfully grow more inclusive and diverse study abroad programs.  •
About International Educator
International Educator is NAFSA's flagship publication and has been published continually since 1990. As a record of the association and the field of international education, IE includes articles on a variety of topics, trends, and issues facing NAFSA members and their work. 
From in-depth features to interviews with thought leaders and columns tailored to NAFSA's knowledge communities, IE provides must-read context and analysis to those working around the globe to advance international education and exchange.
About NAFSA
NAFSA: Association of International Educators is the world's largest nonprofit association dedicated to international education and exchange. NAFSA's 10,000 members are located at more than 3,500 institutions worldwide, in over 150 countries.