Practice Area Column
International Education Leadership
Leadership in Action
Three institutions share examples of leadership amid uncertainty.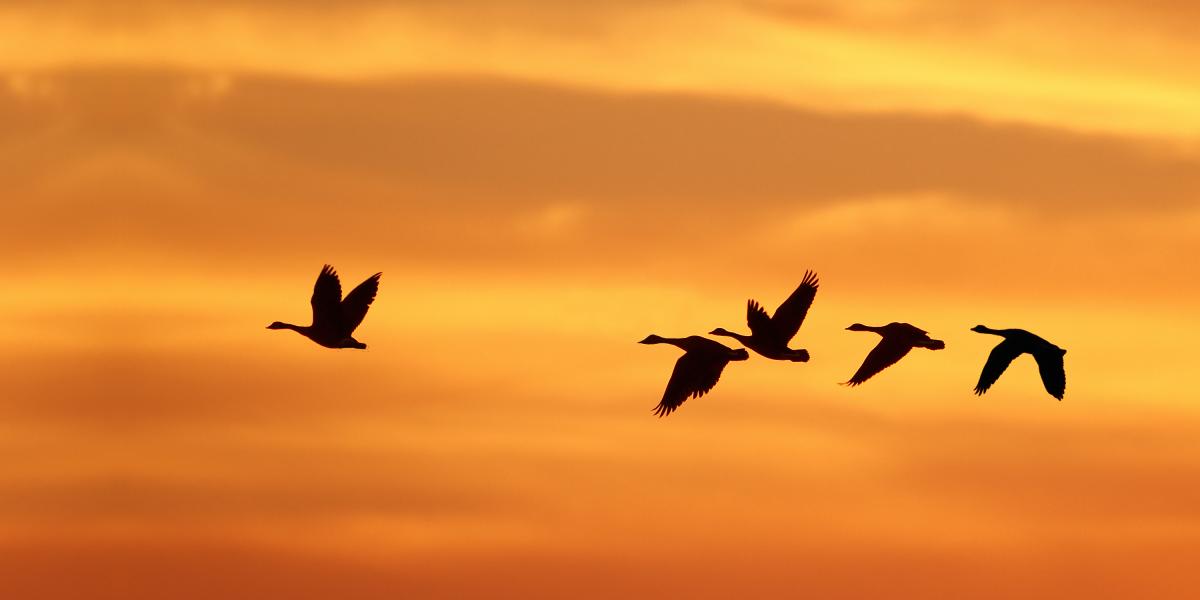 As the landscape of international education continues to weather both internal and external forces of change, the role of capable leaders becomes increasingly critical. Campuses across the globe need effective leadership strategies to manage change, proactively respond to challenges, and influence higher education institutions beyond the international offices.
Toward that end, senior international officers (SIOs) from three different institutions share concrete examples of successful leadership in the face of uncertainty on their campus and in their community.
Vancouver Island University
In August 2018, the government of Saudi Arabia announced its plan to remove the approximately 12,000 Saudi students enrolled at Canadian institutions. Canadian officials had criticized Saudi Arabia's arrest of female social activists, and a diplomatic dispute between the two countries ensued.
"We woke up one morning to...the news surrounding it and quickly had to decide, as institutions, how we were going to respond," says Kate Jennings, director of international student services at Vancouver Island University, which at the time hosted around 90 Saudi Arabian students.
There was great uncertainty over whether all Saudi Arabian students would be required to leave Canada, regardless of whether they were sponsored or where they were in their degree program. Students were receiving conflicting information from different sources and had been told not to listen to their universities.
"Initially, things were quite fluid," Jennings says. "The complexity of this was enormous, not only for the institution, but more importantly, for the students." 
Jennings worked with colleagues across her institution, as well as peers across the country and within professional associations, to let students know that university personnel were committed to supporting them. Jennings and her colleagues held information sessions about transfer credit and what steps students should take in order to leave quickly. Eventually, students who were close to graduation were allowed to stay, while new students had to return to Saudi Arabia.
"We had done all sorts of planning with the academic programs to make sure we were able to pivot and navigate as things change," Jennings says. "Part of the reason we were able to respond in a really proactive way, not only within our institution but across Canada, was that our national associations immediately got SIOs across the country together on conference calls. We were sharing resources."
Key takeaways:
Establishing good working relationships with SIOs at other institutions not only fosters shared knowledge and camaraderie, but also provides a support network during crises.
During times of uncertainty, SIOs should reiterate the institution's support for international students and show that support in tangible ways.
Shoreline Community College
In light of declining international enrollment and anti-immigration rhetoric, many colleges and universities in the United States are increasingly looking for ways to create a campus environment that is welcoming to international students. Shoreline Community College was the first community college to join the #YouAreWelcomeHere campaign spearheaded by Temple University.
In addition to creating a video demonstrating support, SIO Samira Pardanani worked with campus stakeholders to decide whether or not Shoreline could offer two scholarships to prospective international students.
"The conundrum for me as an SIO at a time of declining enrollments was whether this was something I felt like I could be spending political capital on," she says.
After working with the college president and the office of advancement, Shoreline dedicated 50 percent scholarships to two students from Sudan and Turkmenistan, respectively, who both began their studies in fall 2019. Pardanani initially encountered some reluctance from colleagues who felt that a scholarship for international students might take scarce resources away from domestic students.
"We decided this would show what our priorities as an institution were," Pardanani says. "By not pushing too hard and having these conversations, I feel like it really helped to bring more allies to the table."
Key takeaways:
With clearly defined goals and priorities, it is easier to determine whether or not to take on a new initiative—no matter how good the intention may be.
SIOs should pursue opportunities that align internationalization activities with institutional priorities.
ITMO University
ITMO University in St. Petersburg is one of the top information technology institutions in Russia. First vice rector Daria Kozlova was charged with internationalizing the institution and finding ways to recruit more women to the heavily male-dominated science, technology, engineering, and mathematics (STEM) disciplines.
"The idea was for the university to make a U-turn and switch from a very focused technical orientation that served defense needs to a global one that was internationally recognized," she says.
Kozlova's team was tasked with building an international communication strategy, overhauling the curriculum, creating new programs taught in English, finding ways to teach students soft skills, and increasing the number of female students.
"Our strategy is to work together, and the main power is communication," she says. "On one hand, we need to communicate inside of our campus. On the other hand, we need to recruit and attract girls to our programs." 
Kozlova notes that her team received some pushback from key academic stakeholders throughout the institution. However, stakeholder engagement and a larger initiative across Russian high schools that promotes girls' participation in STEM classes have helped increase women's enrollment in some disciplines and led to the introduction of a curriculum that focuses on soft skills, such as communication.
Key takeaways:
Communication and collaboration are the foundation for projects small and large—even those as ambitious as overhauling an institution's global mission and makeup.
SIOs should look for opportunities to reach disparate goals through intentional stakeholder engagement.  •
Editor's note: This piece is excerpted from the NAFSA 2019 Symposium on Leadership report.
About International Educator
International Educator is NAFSA's flagship publication and has been published continually since 1990. As a record of the association and the field of international education, IE includes articles on a variety of topics, trends, and issues facing NAFSA members and their work. 
From in-depth features to interviews with thought leaders and columns tailored to NAFSA's knowledge communities, IE provides must-read context and analysis to those working around the globe to advance international education and exchange.
About NAFSA
NAFSA: Association of International Educators is the world's largest nonprofit association dedicated to international education and exchange. NAFSA's 10,000 members are located at more than 3,500 institutions worldwide, in over 150 countries.