Practice Area Column
International Enrollment Management
Staying Smart with Artificial Intelligence
What to know about chatbots, virtual assistants, and other emerging AI technologies.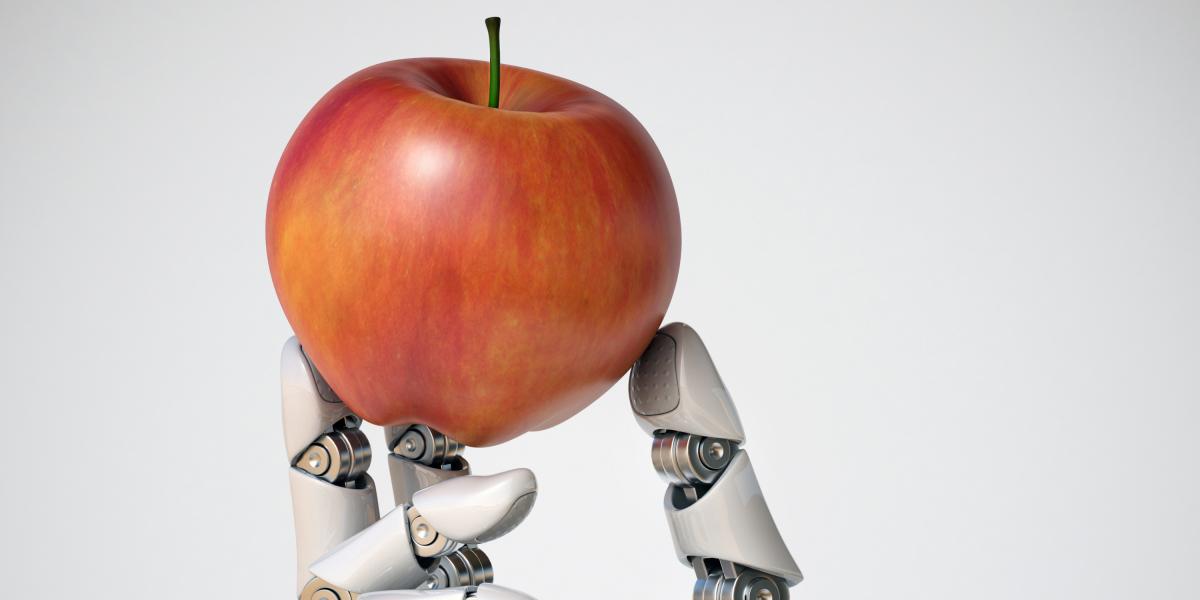 Institutions are continuing to adopt artificial intelligence (AI) to address many of their communication tasks, with good reason: students are increasingly comfortable using these tools. 
The generation of students currently studying at universities is accustomed to searching for information, shopping, and generally interacting online with bots as a primary resource. There is little aversion or hesitation in engaging across this interface.
The opportunity to meet prospective students online is available, and it is going to be imperative that institutions embrace this new technology in the coming years. With more than 55 billion messages sent per day on chat platforms, like WhatsApp, institutions need to be able to engage with mobile-savvy students.
The maxim "upgrade now or be left behind" may prove the key to success. With some context on chatbots, AI, and best practices, international educators can determine the right path forward for their institution.
Chatbots: A Primer
Chatbots are powerful machine-learning-based programs that allow institutions to personally engage at scale with students and faculty. There are chatbots currently used by institutions to not only help international students around the clock with admissions questions, but also to interact with enrolled students to make sure that they successfully navigate life as a student or graduate. For example, Arizona State University, Georgia State University, University of Memphis, and West Texas A&M use chatbot apps to manage queries about registration, student guidance, course feedback, and more. These chatbots help students and staff interact and collaborate in meaningful ways.
Some of these AI-powered conversational chatbots gather leads and contact information, while others use natural language understanding to better comprehend the users and respond accurately. Chatbots can pick up on conversational patterns and mimic human conversations while responding via speech or text. Since these chatbots have a strong sense of emotional intelligence, they are able to be personable, conversational, and friendly.
Virtual conversational assistants can be deployed on university websites, mobile apps, and all social channels in a matter of days, boosting student interactions and access to information. Virtual assistants usually possess natural language processing and comprehension capabilities that allow them to understand human sentiment and slang, thus enriching the conversational experience. When users say, "I'm not in the mood right now," there is a high likelihood that a virtual assistant will tell them a joke to make them feel lighter.
Benefits of Chatbots and Virtual Assistants
There are significant benefits related to the recruitment, admissions, and enrollment processes. International student advisers can serve a finite number of students and prospective students; chatbots and virtual assistants overcome these human limitations. They can simultaneously manage multiple queries from multiple students and provide faster customer service.
Any student question can be answered instantly, and the service can run on an institution's website 24 hours a day, capturing leads outside of business hours. This is particularly beneficial for international recruitment and admissions professionals who work with prospective students in different time zones.
By using AI technologies, chatbots can self-learn, adapt, and update. These capabilities increase efficiency and are the primary advantages of chatbots in higher education. For example, once a chatbot is trained to answer the question, "What's the cost of attendance?" it can train itself to answer similar questions like, "How much will I spend on my studies?" 
Correspondingly, chatbots can be trained and customized according to the objective of use. A chatbot can be focused on admissions, student services, career services, or alumni services.
Chatbots provide consistency in responses to inquiries, which can prove difficult across all office staff. And once they are set up, trained, and on the path of continual self-learning, chatbots reduce institutional costs dramatically and help staff focus on other issues that require a human touch. 
Communication Considerations
Given the range of AI-powered tools available, it is important to understand office goals before selecting the right tool. Is the aim to increase enrollment or just to manage the volume of applications? Is it to engage current students? Understanding the channels that students currently use to interact with one another and the institution is critical because the new solution should be compatible with current modes, rather than defining new ways of interacting.
University of Adelaide in Australia, for example, has deployed chatbots that help students calculate their adjusted Australian Tertiary Admission Rank scores, which include bonus points across a couple of categories. This bot helped students receive critical information almost immediately, according to Catherine Cherry, the director of student recruitment and admissions services. The chatbot has reduced the phone call frequency during peak student inquiry periods by 47 percent.
Although modern chatbots evolve with time and experience, having a strong foundation is important while setting up a chatbot for the first time. International office staff should consider cost, timeline for implementation, resource requirements, level of personalization, average response time per query and load capacity, and ease of integration with existing systems.
It is important to have the right design and user experience teams working on the chatbot to bring the human-like experience to life. The bot needs to be well tested against all the scenarios that were encountered in the past. The initial training period might be longer than expected, but once the chatbot is trained, the office will most likely never have to train it again.
AI Beyond Chatbots
Various machine learning and AI technologies beyond just chatbots are helping institutions transform their end-to-end processes.
Essays and statements of purpose (SOPs) are important components of a student's admissions application. Institutions can use automated essay and SOP graders to scan and analyze every sentence and paragraph to give detailed insights on student essays. The grader also instantly flags issues with grammar, sentence structure, and plagiarism. This AI-based process significantly reduces the time and effort spent by admissions staff to evaluate each application. Alternatively, students can use this tool to improve their performance and get feedback on essays in advance of their application submission.
Document recognition tools drastically increase efficiency and, consequently, the enrollment process. They can automatically identify and label student documents, such as transcripts and résumés. These tools can read and extract data from sentences, paragraphs, or even entire pages written in natural English and store the relevant information within the institution's profile for a prospective or current student.
For students, AI can provide automated video interview analysis as a career tool to help students improve their interview skills. This kind of tool can also support international students practicing for a visa interview. It analyzes parameters such as facial movement, gestures, and even the pitch of the user's voice, and gives insights on confidence, assertiveness, and other behavioral characteristics.
Future Innovations
Emerging AI technologies have the potential to redefine international enrollment management for the better. Chatbots, for example, drastically reduce wait time in responding to students' queries and help institutions retrieve valuable information about the users.
Similar to cars, appliances, and other electronic devices, AI-powered virtual assistants will soon be ubiquitous. They will be an expected part of the admissions process, and everyone will know how to use them. Still, software glitches and electronic misfires happen when adequate training and setup are not implemented. Thus, regular updates and upgrades may be needed to ensure their consistent and expected use.  •
About International Educator
International Educator is NAFSA's flagship publication and has been published continually since 1990. As a record of the association and the field of international education, IE includes articles on a variety of topics, trends, and issues facing NAFSA members and their work. 
From in-depth features to interviews with thought leaders and columns tailored to NAFSA's knowledge communities, IE provides must-read context and analysis to those working around the globe to advance international education and exchange.
About NAFSA
NAFSA: Association of International Educators is the world's largest nonprofit association dedicated to international education and exchange. NAFSA's 10,000 members are located at more than 3,500 institutions worldwide, in over 150 countries.