Seven Questions for Those Working to Make a Difference in International Education
How NAFSA advocates overcome setbacks, celebrate small victories, and keep hope alive.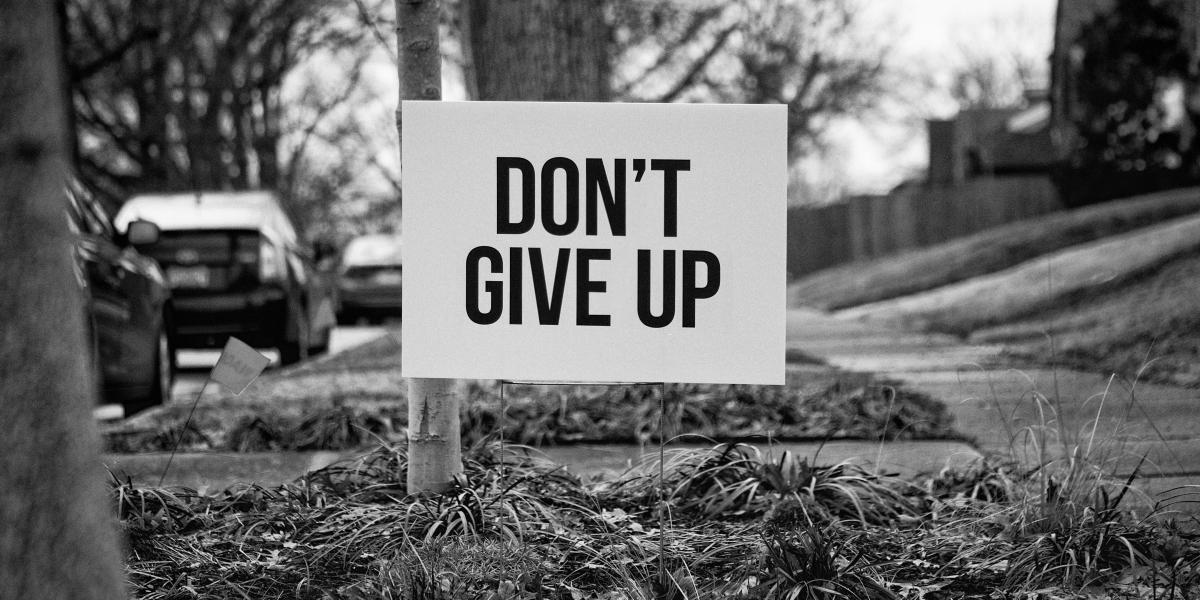 When faced with seemingly intractable challenges, it is difficult to know what to do and how to do it. We asked five NAFSA members who have been involved with NAFSA's advocacy efforts to share with us what keeps them going in times of discouragement, how they avoid burnout, and why they are proud to be international educators in this critical moment.
1. How are you feeling? 
Hernando Sevilla-Garcia, MS, senior diversity relations manager, IES Abroad: As a person of color, exhausted. However, far from defeated, because the time to fight for systemic change is now.
Adria Baker, EdD, associate vice provost for international education, Rice University; 2006 NAFSA Advocate of the Year: Higher education is going through major changes due to the global pandemic and the whirlwind of current U.S. administration laws and mandates concerning immigration and internationals in the last days, weeks, months, and recent years. So many, and monumental, are the changes, I tend to feel overwhelmed at times. I feel bad when I feel boxed in with minimal options and no good solutions to help our international students and scholars.
However, when I am able to provide clarity for colleagues at my university, or help the next international student through their quagmire of regulatory, academic, and personal challenges, I realize that our work matters and feel hopeful again.
Shannon Bedo, MS, director of international and veteran student services, Houston Baptist University; 2020 NAFSA Advocate of the Year: I'm feeling stressed but also optimistic, despite the challenges we face.
Deb Pierce, PhD, former associate vice president for international affairs, Northern Illinois University: Overwhelmed. Since my retirement 5 years ago, I've been freed up to engage in partisan political activity. Now we are working as hard as we possibly can to ensure a positive outcome in November that will repair and strengthen the environment within which international education takes place. We are leaving nothing on the table, and that means working harder than I ever did when my university was paying me to work. And whenever I can poke my head above the waves, I feel very optimistic. We can do this, one step at a time. It's just that there need to be an awful lot of steps! 
Emlyn Torres, MS, adviser, Office of International Student and Scholar Services, Northwestern University; 2016 NAFSA Advocate of the Year: It ebbs and flows, if I'm being honest. It is hard not to feel overwhelmed or helpless at times in the face of the enormous challenges facing our nation and our field at the moment, particularly in light of the global COVID-19 crisis. Likewise, frustration and anger certainly weigh in as well, since so many of the presidential proclamations, executive orders, regulatory updates, and proposed policy changes we have seen in the last several years have, intentionally or not, had negative consequences for international students and scholars.
The challenges we face have made it difficult for policymakers and institutions alike to make education abroad a priority, and the financial consequences of the pandemic are jeopardizing the jobs of and resources available to international educators. Even a more optimistic outlook still has us swimming upstream more often than not these days, so I think it is fair to say exhausted is the constant. 
2. What makes you proud to be an international educator right now? 
Shannon Bedo: I am proud that our colleagues in international education have come together like never before to advocate on behalf of international students. I have never seen such a wide response as there was to the July [U.S. Immigration and Customs Enforcement's (ICE)] announcement and court case that came with it.
Deb Pierce: We fought for diversity and inclusion before a lot of folks realized what it meant. We have helped place-bound students and faculty understand something of what it means to be "other" in a society with systematic exclusion of others. We fight to help our nation, economy, and society benefit from the wonderful talents and advantages that international students, scholars, and faculty bring to this country, even when our friends off campus and at our institutions completely misunderstand what we're doing and why we're doing it. 
Emlyn Torres: The opportunity to give voice to these challenges, to articulate the experience of our students and scholars, to influence institutional policies, and elevate the issues for which we fight daily with decisionmakers on our campuses and within our organizations has provided opportunities for collaboration and creativity that have had real, measurable impact and may lead to more inclusive environments long after this crisis diminishes. I think the resilience, creativity, breadth, depth of experience, and sheer passion international educators bring to their roles every day are being called upon and being recognized, and I am proud of my colleagues for rising to the challenge, as of course we all knew we would. 
Hernando Sevilla-Garcia: Fighting for my community and elevating Latinx students and Hispanic-Serving Institutions to the forefront of the national dialogue on higher education.
Adria Baker: International education's core is based on hope. Hope that when people from very different parts of the world and ways of life have the opportunity to meet one another, it creates moments of clarity, friendship, and understanding. This is when our world becomes a better place. I am proud that despite the many challenges the field of international education is facing from all directions and areas, we still are dedicated to helping individuals have an enriched life that has a positive ripple effect to enhance our world. 
In addition, it makes me proud that resolutions to the current global pandemic will most likely be best accomplished when there are cross-national collaborations—people, groups, companies, and countries working together to find answers for a cure to treat the coronavirus. The best scientific research is accomplished when people from around the world are researching in tandem to seek far-reaching resolutions for the betterment of others. 
3. What motivates you to keep going on the hard days? 
Emlyn Torres: I think it's a combination of the big picture and the individual impact. The big picture of our field is consistently motivating. International educators are frontline workers in advancing a global and more peaceful world. I think of IE professionals as grassroots diplomats, and that responsibility is more vital than ever. The pandemic has highlighted ways in which diplomacy done well has provided opportunity and even saved lives, and we've seen how a lack of concern for it has been costly as well. The individual impact, though, is the essentially human part of what we do. The students and scholars whose lives are impacted for the better by the opportunities we facilitate, and the ripple effects of that, are not always as easy to trace, but [they] add up to a better world. 
Deb Pierce: Bull-headedness! I know that what I'm doing is right, even if others around me are sure it's not—so I keep my head down, stay focused, and continue to work. I have a vision, and it's beautiful, and I hold [on] to that. 
Shannon Bedo: My students motivate me. They bring light into the darkness and beauty to our campus. They make me laugh and care about me as a person, just as I see each of them as an individual. 
Hernando Sevilla-Garcia: Those that fought before me and paved the way for me to continue the fight toward increasing accessibility of higher education as a whole, and study abroad specifically, to marginalized populations like Latinx students.
Adria Baker: I think about the importance of advocating on behalf of our field of international education, an individual international student or scholar who is in trouble, or my amazing staff team. If I as an individual, or we as international educators, give up, who will step up to speak on their behalf? It is probable that another person could do this, and even better than I do. But will they? We all need someone to step in and speak up for us from time to time in our lives, and this is my time to do this for others. 
4. How are you preparing for what could happen in the months ahead? What are some tips you have to avoid burnout?
Hernando Sevilla-Garcia: Building and strengthening a sense of community with those like-minded individuals who are ready to tackle the various challenges we face. Not forgetting your roots or where you come from and maintaining a strong support system. 
Shannon Bedo: To avoid burnout, I keep in touch with friends who understand what we are going through and talk through challenges with them. Some of them are international education colleagues and also going through the same struggles, but others are dear friends who just provide a listening ear. Staying in touch with people who care about you is key; strong relationships carry you through the difficult times.
Adria Baker: This is where hope takes over. If I contemplate too much on the negative, I will become overwhelmed and perhaps burned out. Since there are so many laws and changes that result in stifling the magnificence of international education mobility, I try to take on one issue and dig deeper. Being able to try to explain the complexities to decisionmakers helps me. It gives me hope that I am doing my little part to resolve the current challenges and prepare us for the future. 
My recommendation would be to find an area of particular interest to you in international education, [and] reflect [on it] and identify the frustration and despair you may feel. Then help decisionmakers understand how it affects us now and in the future. To illustrate, I have been fortunate to have a terrific relationship with our outstanding government affairs director. Through him, we have been able to find a way to update and educate key people on campus, colleagues at other universities, and leaders who need to understand the complications and impact of the many executive orders, policy memos, proclamations, government FAQs, laws, etc. 
I recommend that everyone take a cause that impacts their institutions, students, scholars, universities, or communities, and seek various types of communication avenues to try to help explain the hard (and sometimes hidden) realities of what is happening. Be creative. Think of new ways to communicate your stories, passion, and need for others to understand. 
Deb Pierce: Eat dark chocolate, work out, turn off screens 30 minutes before falling asleep, and read a good book as you're falling asleep (but try not to drop the book). I'm currently reading Caste by Isabel Wilkerson, who gave a plenary at the 2017 NAFSA conference. I highly recommend it. 
Emlyn Torres: I always ask my Region V colleagues to commit to five things to stay engaged and keep going:
Commit to something small that you can do consistently, like buying a stack of prepaid postcards and writing your congressperson once a week during your lunch break about an issue that matters to you, or starting your student appointments with a question that has nothing to do with immigration.
Commit to one thing you can do to challenge yourself, whether it's calling a congressional office, doing that HR training you never made time for, or just having an uncomfortable conversation with a relative who holds some xenophobic views.
Commit to a self-care practice. I am serious about this, although I don't always succeed in it. If advocacy is a marathon and not a sprint, then rest is necessary and needs to be taken seriously. So unplugging, doing things that bring you joy, and forgiving yourself for whatever you need, even if it's ice cream or reality TV, is important.
Ask a friend to join you in making these commitments. 
Hold each other accountable. 
This field is full of incredible people, and the sense of belonging and being on the same team is always apparent when we're together. That's harder to do these days, but leaning on your NAFSA network for support in the field, and your family, friends, and nonprofessional networks outside of it, are how we get through this. 
5. Can you tell us about a time in the past when you've felt despair or anxiety, and what action you took to move through that? How did taking that action help you overcome those feelings? 
Hernando Sevilla-Garcia: The day of the Supreme Court ruling on DACA [June 18, 2020] was [one] of great despair. While completely aware of my privilege, I couldn't help but think of those loved ones close to me who live every single day in fear. Reaching out to those threatened by a broken immigration system and affirming my commitment to this struggle led me to realize that this work is more critical now than ever. While the ruling was indeed a brief sigh of relief, this battle continues.
Deb Pierce: Hmm, that would be yesterday! I took a break from all of the work I'm doing on the election and called the offices of my two senators to advocate for my position on an issue, and then I got my husband to do the same. It definitely lifted my spirits to do something immediate that required little time, in contrast to my election work, which will (I hope!) pay off down the road. 
Emlyn Torres: I reached as critical a juncture on that front as I ever have about a year ago. I have honestly been strangely grateful that it came when it did, because I'm not sure I would be equipped for the constant calamities of 2020 if I hadn't already worked through a lot and developed some strategies to sustain hope beforehand. I think being honest with yourself and others is important. 
Asking for help when you need it is essential. Drawing boundaries, even if it ruffles some feathers, is important. Finding the little things in your day-to-day that remind you why you do this, and reminding yourself that your work is important—for many of us it's really ingrained in who we are—but that you need to make yourself a priority or you won't be fit to serve anyone well is really foundational. 
I'm a big fan of writing those things down, taking the time to have longer conversations every now and then, and saving those kind emails to offset the ones that are less so and revisiting them. Those little things add up, and it's a lot easier for me to get through the trivialities, paper-pushing, and policy challenges when I make a habit of reminding myself what doing that work enables. 
Shannon Bedo: Other than eating way too much chocolate, I deal with anxiety by praying. Honestly, I have to let go of the things that I cannot control and realize that I am not able to fix everything, but God is ultimately in control, even when I don't understand the situation around me.
Adria Baker: After the attacks on 9/11, U.S. senators and U.S. representatives in Congress were having serious discussions about putting a moratorium on bringing in any international student for more than 6 months. This was a time when people were being rounded up and detained based on nationality. It was frightening, and to make it worse, the news was wrongly reporting on what kind of visas the 9/11 [terrorists] were on. This reflected badly (and wrongly) on international students. 
We spent months and months on educating people in Congress. We found new ways to communicate and express the truths, despite that it was popular to hear a completely opposite message from us. It took about 3 years, but the dialogue on the Hill moved from putting a moratorium on all student visas to a realization that we need the international students and scholars to study and conduct research in the United States and to learn more about who we are. We need these people-to-people connections in our universities and colleges. In the end, the visa policies and laws made a 180-degree turnaround. We found new partnerships, new ways to educate, and a renewed sense of hope. 
6. How about a time when you felt particularly supported in your advocacy work? What made the difference?
Shannon Bedo: The past summer, when the July ICE guidance was announced, I approached the board of Study Texas and asked if we could write a letter on behalf of our international students. Study Texas had not previously been involved in advocacy, but that announcement was the catalyst for all 40 member institutions to step up and see the importance of reaching out to our congressional representatives on behalf of our students. We sent a letter to all congressional representatives in the state, and receiving the specific support of an organization that I know and love was a huge victory for me. Now that the advocacy barrier has been breached, we are continuing that effort as an organization.
Adria Baker: NAFSA has the best training, network, and infrastructure for advocacy that I have seen. NAFSA Region III began to set up scholarships for members to travel to Washington, D.C., and attend Advocacy Day. These have continued to flourish, and many other regions have travel grants as well. International educators at all levels are being equipped to advocate in their institutions [and] with decisionmakers and legislators. 
In the last few months and years, when the laws have seemed to attack legal immigration, I have found that the regulatory guidance and the public affairs leaders in NAFSA have merged in a way to equip us—and bring hope. 
Deb Pierce: Frankly speaking, I never felt strong support for my advocacy work from my institutions. Instead, I drew enthusiasm and strength from my Advocacy Day colleagues, from NAFSA public policy staff members, and from the entire NAFSA organization, and that made all the difference. Now I use that experience every day in my partisan political work. 
Hernando Sevilla-Garcia: Congresswoman Jan Schakowsky [D-Ill.] taking the time to speak with me even after the meeting with her staffers had ended. The ability to tell my story to a member of Congress who recently cosponsored the Senator Paul Simon Study Abroad Program Act leads me to believe that there is power in all of our personal narratives and backgrounds. 
Emlyn Torres: I am so, so grateful for the support of the members of Region V. The unique and complicated mix of urban, rural, progressive, conservative, red, blue, reliable, and swing that exists in the political landscape of our states is not a responsibility that has gone unnoticed by our members. Fivers have been consistently engaged and even humor me with laughter every year when I remind them at the regional conference that "voting is the pumpkin spice latte of civic engagement because it is seasonal and basic, and you have to show up early and consistently to do the work of change." I never have a shortage of Advocacy Day grant applicants and enthusiastic advocates. I have even seen members expand ideas from sessions and workshops and turn them into new, vital material of their own to support their colleagues. Fivers are amazing, and I've been so proud to serve them.
7. Our country is now having important and overdue conversations about diversity, equity, and inclusion. Put into your own words how you feel your work in international education intersects with or informs this conversation.
Adria Baker: We are a young country, compared to so many across the globe. I often compare us to an adolescent, in that we are still learning and may go from one extreme to another at times. However, as a young country, we have to contend with a very volatile past that still has many problems today. We must learn how to create avenues of diversity, equity, and inclusion—but need to be aware of our blind spots. What can we do to overcome the areas that we may be unaware of? Where are our biases, individually and as a country? What do we not understand? How do we begin to learn to understand? We need to listen to the needs of others by listening to others' thoughts on where we lack awareness. 
In the same way, we need to listen to those who are unaware of the need for international education. How can we communicate to them, so they will become aware of its importance?
The key to understanding and overcoming unconscious bias is listening, hearing, and sharing. International education is all about relationship creating, relationship building, and relationship sustaining. So is diversity, equity, and inclusion. 
Shannon Bedo: As someone who has been called Mom by students of all backgrounds and races, I have felt like a parent having to stand up for the needs of my children. Our campus is very fortunate to be one of the most diverse campuses in the United States, but as my students come to us from many different backgrounds, I feel it is my job to educate and support my students to overcome the specific challenges they may face due to their race or background.
Emlyn Torres: The intersection of diversity, equity, and inclusion, as well as advocacy, activism, social justice, and international education, is my most motivating and passionate interest in our field, and one I am so pleased to see has grown so much in interest and scholarship recently. I believe that context is vital to cultural understanding. As an ISSS professional, I think it is part of our responsibility in facilitating global educational exchange to provide that critical context for our students and scholars so that they might better understand the history that informs the sociopolitical and cultural landscape of the United States. How students engage on campus after having those experiences, and how they participate in and contribute to these pursuits in their lives and careers after graduating, has been the most affirming and proudest professional experience, and [it] is my greatest hope for our potential as international educators to help create truly inclusive campuses and communities and a better world. 
Hernando Sevilla-Garcia: The standing of the United States as a global leader is without a doubt being questioned, but before repairing that image abroad, we must look inward and confront our own history of oppression. For me, study abroad is a form of social justice. The more we diversify the student body, study abroad offices, the professoriate, and administration, the faster we can embark on a project of inclusive nation-building. 
Deb Pierce: A crucial project in international education is to remove barriers to study abroad for students who come to our campuses less likely to participate. If we don't actively work to include them in planning and running our programs, our society will be poorer for that omission. One step that could help a lot would involve centering Black, Latinx, and other underrepresented students, faculty, and staff in that effort. When I retired, our field was overwhelmingly populated with White folks, which didn't help with that centering. 
I am acutely aware that many Americans have almost no clue about international issues and perspectives, or about persons from other cultures, which tells me their education was lacking and included no global experience. International education is the very best and most experiential way to help reduce the amazing amount of misunderstanding that most people have about the world. That's why I've always said that international education is a mission, and you can't retire from a mission. So, onward!  •
NAFSA Resources
About International Educator
International Educator is NAFSA's flagship publication and has been published continually since 1990. As a record of the association and the field of international education, IE includes articles on a variety of topics, trends, and issues facing NAFSA members and their work. 
From in-depth features to interviews with thought leaders and columns tailored to NAFSA's knowledge communities, IE provides must-read context and analysis to those working around the globe to advance international education and exchange.
About NAFSA
NAFSA: Association of International Educators is the world's largest nonprofit association dedicated to international education and exchange. NAFSA's 10,000 members are located at more than 3,500 institutions worldwide, in over 150 countries.