Refugees in Higher Education: A 2020 Perspective
Amid systemic and long-standing challenges, we must seize the opportunity to broaden the lens of higher education.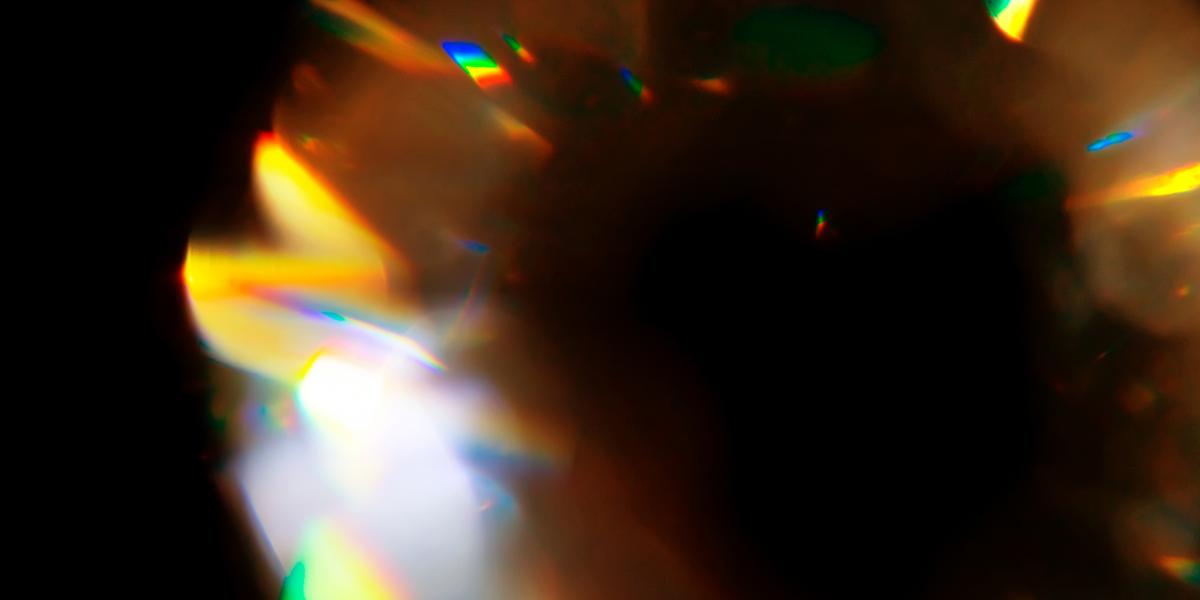 For refugees and asylees, the COVID-19 pandemic, the resulting global economic crisis, and the Trump administration's resettlement policies have added layers of complexity to a historically fraught process of accessing U.S. higher education.
As a researcher in international education, I have spent several years investigating topics relevant to refugees and asylees—both vulnerable segments of the student population who are often overlooked in crucial conversations about international higher education. This is a miss. Both groups need to be included in international education's response to the pandemic and other current challenges, including efforts to address racial injustice. 
As we grapple with ways to remedy these systemic and long-standing challenges, we must be intentional about seizing what is effectively an opportunity to broaden the lens. We must look for strategies that also mitigate and address the specific challenges faced by asylees and refugees, including trauma, legal precarity, and tenuous access to official academic records.
How the Pandemic Exposed Existing Challenges
In normal circumstances, refugees face tremendous hurdles in accessing higher education. According to the United Nations High Commissioner for Refugees (UNHCR), only about 3 percent of the world's university-age refugees are able to access higher education. We do not know the full scope of the issue in U.S. higher education, but access for refugees likely is far more restricted than for domestic students and even other immigrants. 
COVID-19 has clearly posed even greater challenges for refugees seeking to access U.S. higher education. There have been immediate impediments, including travel restrictions for those coming from outside of the United States and campus closures. But there are deeper issues that the pandemic has surfaced within U.S. higher education that have major effects on refugees, including the rising cost of a college degree, declining state financing of public institutions, and changing demographics. Notably, domestic enrollment has been declining for some time, which is putting many institutions in a further financial pinch. 
These factors can cause major constrictions on refugee students, who often cannot readily afford a U.S. higher education and who may have trouble accessing aid from institutions with tight budgets. 
Overcoming Barriers to Entry for Refugees
I believe that many of these challenges can be overcome. In the short term, we can see ends to some of the most immediate challenges on the horizon, such as the pandemic and the policies of the outgoing Trump administration. There are also potential longer-term shifts and opportunities that may benefit refugees. Many of these were underway even before the pandemic. 
One such trend is the dramatic shift to online education. It's impossible to know yet all of the ways the pandemic will change learning environments and the world of work, but I believe virtual and remote learning, as well as virtual work environments, will become more accepted. Many post-pandemic jobs may be entirely remote. 
Colleges and universities could expand opportunities for online degree programs and coursework, including hybrid programs that are also partly in person. There are several likely benefits for refugees.
First, many refugees have significant family responsibilities; they may need to work full time while also balancing child care or elder care responsibilities. Online programs with flexible scheduling can help. Second, these alternatives would provide more high-quality options to refugees, opening up opportunities from institutions in locales where they do not physically reside. These choices could potentially be offered at lower costs, which could also benefit institutions by increasing access to greater numbers of students. 
However, refugees may still need a lot of learning and social support, even if only virtual. The good news is that institutions have already pivoted to offering many such services online during the pandemic, as our own research at World Education Services (WES) has found.
Unlocking Opportunities with Alternative Credentialing
Another set of developments I am watching carefully is in the realm of alternative credentialing. One such development is prior learning assessment, or PLA, in which students are assessed and given credit for learning that takes place outside the classroom, such as through work, volunteering, or independent study. These assessments come in many forms, ranging from portfolios of previous work to examinations, and the focus is on acquired skills and competencies. Many U.S. colleges and universities have implemented various forms of PLA to assist adult students in making headway toward degrees, though the concept is still quite novel. 
Many adults in the United States now find themselves unemployed due to the current economic crisis and will likely turn to higher education and college-based job training programs. This may incentivize more colleges and universities to offer PLA to help such individuals get back on their feet more quickly. In doing so, refugees could potentially benefit as long as PLA can be applied to international experience. 
At WES, we have recommended through our work on evaluating refugee credentials that institutions find ways to assess and recognize learning in the absence of official, verifiable academic documents—a common challenge for refugees. Using PLA methods for evaluating traditional academic learning in absence of documentation, in addition to informal learning, could significantly assist refugees in accessing higher education without starting all over again.
The other major form of alternative credentialing that could benefit refugees is the micro-credential. Micro-credentials, sometimes known as stackable credentials, allow for the demonstration of a specific skill, one at a time, for which the learner usually earns a badge—often a digital one that can be displayed on social media, such as a LinkedIn profile. This relatively new innovation was designed with the idea that busy professionals could upskill quickly and demonstrate their achievements easily to a current or prospective employer. However, while often seen as an alternative to a degree program, these stackable credentials could feasibly be included as steps taken on the way to a full degree. 
As more institutions offer micro-credentials and employers accept them, refugees could benefit by accessing ways to gain marketable skills quickly and relatively inexpensively in a U.S. context. In particular, refugees who already have significant education and work experience from their home countries could use micro-credentials to demonstrate their abilities fairly quickly and to upskill, such as by acquiring and demonstrating competencies specific to the United States (such as the U.S. tax code for accountants), as needed. 
Considering Refugees' Place in Higher Education
The protests and major movements this year toward racial justice following the police killing of George Floyd in Minneapolis, as well as other similar, high-profile incidents, provide opportunities to reexamine the place of refugees in higher education more broadly. While much of the focus when it comes to refugees is on access to colleges and universities, we often pay less attention to whether refugees are fully part of the campus community, as well as the surrounding community. 
Higher education institutions have had to grapple with their role in the historic marginalization or exclusion of people of color, immigrants, and others. This year's events have catalyzed institutions to find ways to promote equity and inclusion—and refugees, among the most marginalized people in the world, should be included in such efforts. I wholeheartedly believe that by fully integrating refugees on campus, institutions can demonstrate their commitment to combating social injustice and envisioning higher education as a major force for social good.   
International educators have a crucial role to play: We should continue to advocate for the place of refugees fully in U.S. higher education institutions, even as we have the multiple challenges posed by the pandemic, federal immigration policies, and more. We have the values and mission to see that refugees and immigrants are fully part of higher education and, by extension, society. It simply takes creative thinking, will, and action to accomplish.  •
---
Bryce Loo, MA, is research manager at World Education Services.
About International Educator
International Educator is NAFSA's flagship publication and has been published continually since 1990. As a record of the association and the field of international education, IE includes articles on a variety of topics, trends, and issues facing NAFSA members and their work. 
From in-depth features to interviews with thought leaders and columns tailored to NAFSA's knowledge communities, IE provides must-read context and analysis to those working around the globe to advance international education and exchange.
About NAFSA
NAFSA: Association of International Educators is the world's largest nonprofit association dedicated to international education and exchange. NAFSA's 10,000 members are located at more than 3,500 institutions worldwide, in over 150 countries.