For the NAFSA Community, Sharing Is Caring
International educators have always been a tight-knit community, and now they are relying on each other more than ever for ideas, resources, tips, and support during this unprecedented time.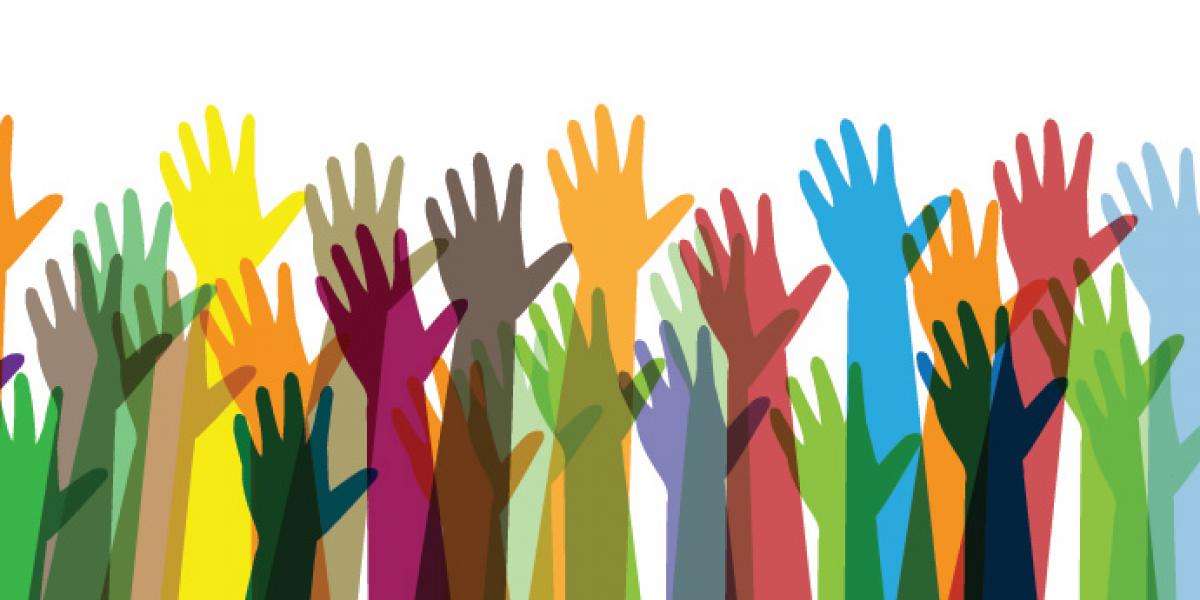 In normal times, the NAFSA community is constantly abuzz as international educators share resources, best practices, and questions and answers about the work they do on a daily basis. Now, in the midst of so much uncertainty across the globe, this collective exchange has amplified as members of the international education community navigate this crisis together. 
International Educator posed questions on Network NAFSA and social media about what members are doing during this unprecedented time to support their students, their colleagues, and themselves. Here's what a few of them had to say. 
(Have a resource or recommendation to add to this list? Let us know—we are updating this article periodically and  will add your input.)
What resources have you found helpful for navigating the logistics involved in staying on top of the latest news, postponing events, canceling programs, transitioning to online learning, and managing other challenges?
Sandy Soohoo-Refaei, Point Loma Nazarene University: "We have been using many different resources, but found the [Centers for Disease Control and Prevention] CDC, [World Health Organization] WHO, NAFSA, education abroad colleagues, partner, [and] affiliate (third-party providers) updates to be most reliable and helpful."
Steve Baeza, Universidad Católica de la Santísima Concepción: "Twitter updates, partner email updates, news from embassies, [and] Blackboard tools to transition to online learning."
Sabrina Bahir, The Chicago School: "I intentionally do not watch the news, but instead seek out articles and interviews with reputable sources addressing our current pandemic. In terms of our sector, I have relied on NAFSA, Intead, EducationUSA, the U.S. State Department website, and our global leadership team. Institutionally, all campus deans and the president of The Chicago School send out regular updates with the status of programs, campus closures, safety, etc. We also have an emergency communication system in place."
Luke Sikorski, INTO University Partnerships: "The NAFSA communities have certainly been a great resource in terms of getting the most updated information across the industry—what others are doing, and ideas on how they are implementing. For me, having each of our university partners set up individual web pages with up-to-date information has allowed me to keep sponsors updated as things rapidly change." 
Meghalee Das, Texas Tech University: "Twitter, Facebook, school and department resources, international office resources, Zoom, Blackboard, and email."
Sue Macchiarella, Embry-Riddle Aeronautical University: "[Overseas Security Advisory Council] OSAC groups are amazing and the information is up to date and relevant, the State Department website, John Hopkins's heat map, and many others."
TaWanna L. Archia, UNC School of the Arts: "[Our] listserv, colleagues from other schools, and our system office attorney has kept us in the loop."
Emilija Zlatkovska, University of Southern Indiana: "There is a Facebook group called 'The Spring 2020 Online Learning Collective' where people have shared many resources and a lot of tips about what they are doing. We are doing Zoom real-time classes for the time being at my program. We had a full day of training and trying to connect to smooth out hiccups. I think this is overwhelming for everyone, but we also think of the students and just trying to help them feel connected to us during this time. This too shall pass; we just need to endure it.
Other resources include these articles and websites:
Scan apps, including Genius Scan, PhotoScan by Google, CamScanner, Fast Scanner, Gradescope, and Scannable
WebAssign, for homework and quiz ability
Flipgrid, to submit video reflections and create collaborative sharing experiences
Loom, to share students' work and record their screen by making a video with their camera; you can give feedback directly at specific points in their video for easy navigation."
How else are you supporting each other during this time?
Luke Sikorski: "For the sponsors that I account manage, I just want to make sure they have the most up-to-date information, not only from our university partners, but also places like the CDC, SEVP, etc. This way, they can ensure their students have the most accurate information. Additionally, colleagues within INTO are just randomly checking in on each other. We will reach out and schedule random or regular check-ins just to make sure everyone is doing okay amidst all this uncertainty." 
Sue Macchiarella: "Mostly sharing information and humor. And celebrating good news and success and commiserating on the less happy news. Sometimes bringing in food."
Steve Baeza: "Creating WhatsApp chats in consortium with national and partner universities, [sharing] great practices for telework, health exercises, and ways to keep active at home with the family."
Sandy Soohoo-Refaei: "Showing empathy and understanding for one another. When the world seems chaotic, our confidence and caring for one another can keep us calm and steady.

Sharing authentic information and helping one another keep up with what seems to be an avalanche or flood of never-ending updates via phone calls and emails. For example, a colleague shared a helpful tool with our team: a real-time coronavirus world map that gives daily world and per country totals. Two colleagues kindly posted a list of airline links for their policies on changes and cancellations due to the outbreak."
Meghalee Das: "I created a Facebook group of graduate instructors, and we share resources, news, memes, pet pictures, and general posts. We also text, tweet, and talk on Facebook."
TaWanna Archia: "A group of colleagues all gather together on Zoom every week to brainstorm solutions or provide emotional support."
If you are working from home, do you have any tips for staying connected with colleagues?
Sabrina Bahir: "We have set video conference meetings each day. [For example,] 9:00 a.m. leadership update, 10:00 a.m. Global Enrollment Team goal setting, 12:30 p.m. all Directors of Admission … and others as needed. My team also uses WhatsApp and we have a group chat. We are in communication as needed throughout the day. All employees also have Skype for business and we can message each other there or do video calls."
Meghalee Das: "Facebook groups, email, and phone calls."
TaWanna Archia: "Email, Microsoft Teams video chat, Zoom meetings, and phone calls when needed."
Luke Sikorski: "I permanently work from home, and my advice is always making sure your voice is heard. When in-person meetings turn to virtual ones, make sure you are one to participate and get your ideas across. And, on a personal level, I always recommend getting fully dressed in the morning as if you were going into the office. This includes putting shoes on. This might be silly, but it helps me stay focused and not get too comfortable when working from home."
Sandy Soohoo-Refaei: "I could work remotely but have chosen to come to the office daily to be with my team. In a time of 'social isolation,' we have found it actually helpful to have face-to-face conversations, although 6 feet apart as mandated."
Steve Baeza: "Zoom, Google hangout, and Skype Business for connecting with the team and authorities."
Self-care is important, especially since we are all focused on staying as healthy as possible. What have you been doing to look after your mental and physical health?
Sue Macchiarella: "Humor, eating right—I would love to include wine each night, but that might be a bad answer! I would also love to walk, but I am exhausted when I get home.
These are very difficult and serious times for international education and the world. But, even in the worst of times, it is important to keep a degree of humor. Humor can keep you from going into the deep hole of gloom and doom where problem-solving and future planning seems overwhelming and useless. Humor can keep you sharp, positive, and optimistic—traits we all need as we navigate these new waters together. And, it is very important that people don't think that the use of humor is equivalent to not caring or understanding the gravity of the situation. To the contrary, it can be used as an effective and healthy coping mechanism, not just for yourself but those around you as well."
TaWanna Archia: "Exercise, hobbies, home chores and projects, and mindless TV shows."
Sandy Soohoo-Refaei: "From the start, I've urged our team members to keep their daily healthy habits, such as taking walks, eating healthy meals, and supporting one another. We also share stories, laugh, and celebrate successes. Rather than focusing on fear and what is not working, we actively seek to project forward and focus on what we can do for the students that we serve."
Meghalee Das: "Gardening, arts and crafts, playing with [my] pet, cooking, cleaning, and sleeping."
Luke Sikorski: "Even amidst all this uncertainty, I make sure to find a few things during the day that make me laugh. Making light of a situation definitely helps keep me level-headed and a positive aspect on life that we will all get through this together. It definitely helps in the fact that no one is in this alone. Our entire world is in this fight together."
Steve Baeza:  "Morning online workouts, scheduling time to play with my sons, and cooking lessons."
Sabrina Bahir: "Regardless of the temperature outside (I'm in Chicago), I get out for about an hour each day and just walk the neighborhood. I also meditate twice a day and stay connected to my congregation virtually. I also offer virtual meditations to friends and family, and we often use Facetime so we can at least see each other."
We are all spending more time at home than usual because of social distancing. How are you spending that time? Any recommendations for shows or movies to stream, books to read, recipes to make, or podcasts to listen to?
Sandy Soohoo-Refaei: "I normally do many volunteer jobs—ushering at live theaters, assisting at a cooking school, singing in a choir, and preparing meals for the homeless—but everything has been either canceled or reduced in scope. So, I have found more time to connect with family and friends via Facetime, phone, or snail mail; take walks; bike; read the books I've collected this year; listen to favorite music; cook new dishes; check on elderly friends and neighbors; and clean out my closet to donate what I don't need to charity."
Steve Baeza: "Netflix, YouTube videos, and online classroom preparations."
Luke Sikorski: "I definitely recommend reading The Tipping Point: How Little Things Can Make a Big Difference by Malcolm Gladwell, as well as Call Sign Chaos: Learning to Lead by General James Mattis. From the podcast world, I recommend The Daily; Left, Right & Center; and Reveal by the Center for Investigative Reporting."
Sabrina Bahir: "Working, of course! I'm always listening to lectures online, podcasts, etc. Some of my favorites are Dr. Joe Dispenza, Dr. Joseph Murphy, Gabby Bernstein, and Dr. Bruce Lipton (most connected to how our thoughts impact our lives). Recent books include The Culture Map, Meditation and Kabbalah, and One Billion Customers (re-reading for the umpteenth time). Some of the shows I enjoy on Netflix are: Self Made, Stay Here, Madam Secretary, Restaurants on the Edge, and El Ministerio del Tiempo (just cancelled)."
Meghalee Das: "I watch YouTube, Netflix, and cook mostly Indian dishes."
Sue Macchiarella: "Locke & Key on Netflix is a great series. If you totally want to leave reality and know your own life isn't so bad, watch any of the [Bravo Real] Housewives shows. This also might be a great time to watch HGTV if you are working from home. Keep the creative juices flowing and, during work breaks, organize a closet!"
TaWanna Archia: "Making the Cut (Amazon Prime), Self Made (Netflix), Uncorked (Netflix). Books [I recommend]: Becoming by Michelle Obama, Who Moved My Cheese? by Spencer Johnson, and any book by Max Lucado."
Editor's note: Share with the NAFSA community how you're caring for others and yourself—complete this short form or email us and we'll add your responses to this article.
About International Educator
International Educator is NAFSA's flagship publication and has been published continually since 1990. As a record of the association and the field of international education, IE includes articles on a variety of topics, trends, and issues facing NAFSA members and their work. 
From in-depth features to interviews with thought leaders and columns tailored to NAFSA's knowledge communities, IE provides must-read context and analysis to those working around the globe to advance international education and exchange.
About NAFSA
NAFSA: Association of International Educators is the world's largest nonprofit association dedicated to international education and exchange. NAFSA's 10,000 members are located at more than 3,500 institutions worldwide, in over 150 countries.