Rethinking Security, Again
Finding safety and resilience in our institutions, our association, and ourselves requires rethinking what 'security' means.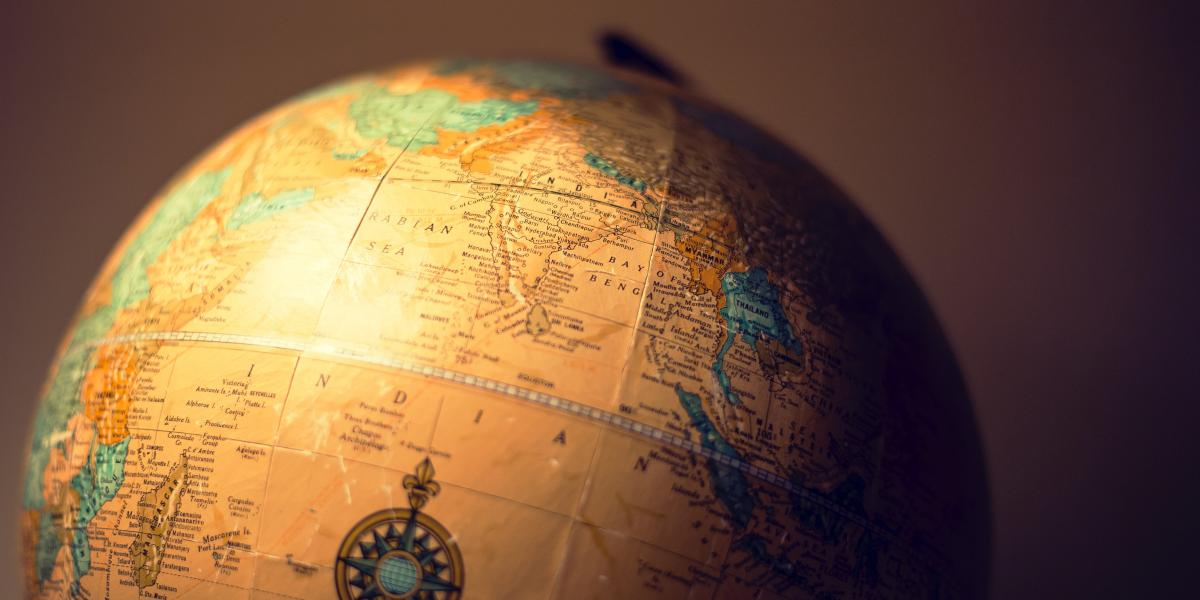 With the world in tumult around us as the coronavirus (COVID-19) crisis sweeps the globe, what or whom do we reach for? Where is the solid ground? How do we find safety? How do we foster resilience? 
One way is to widen our definition of security. Traditional definitions of national security tend to focus on military capacities and the competitions among great powers. While more complete analyses include diplomatic prowess and strategic vision. Modern crises challenge experts to widen policymakers' understanding of security. That was true in the past and is true again as we face the COVID-19 pandemic.
The September 11, 2001, terrorist attacks in the United States, and other terrorist attacks around the world, showed that irregular, nongovernment forces could inflict significant damage. Subsequently, strategists worked hard to reconceive national security. In recent years, politicians have argued that building walls will keep us safe. Yet, such walls do not protect us against a contagious virus. Instead, we need to reinforce not just national security, but societal security. 
The Value of Societal Security
Teleworking from home, I find myself reading and re-reading a lot. In 2006, reflecting on both the 9/11 attacks and the poor response to Hurricane Katrina in 2005, I published a book chapter in which I argued, "Safety depends not only on territorial integrity, but also on 'societal security.'" I went on to state that "Societal security should focus on protecting people and the vital connections of society from catastrophic manmade or natural threats." Societal security includes "cohesion" and "physical protection." 
More specifically, I explained that cohesion includes democracy, the rule of law and civil liberties, education, welfare, and pluralism. Physical protection includes infrastructure, public health, natural disaster relief, and environmental quality. Now, again, I would urge policymakers to advance societal security—these connections that bind all of us.
Disasters expose frailties, both societal and physical, in our societies. Existing gaps in our health care systems mean that too many are ill prepared to confront a pandemic. Meanwhile, the digital divide persists. As many readers have experienced with the students they serve, participating in newly online classes is difficult without access to laptops or high-quality Wi-Fi.
Institutional Resilience in Difficult Times
Still, disasters can also highlight resilience, of which there are many versions. 
Institutional resilience is important. While not hailing excessive bureaucracy, I do think strong, expert institutions and organizations help provide stability and foster cooperation. Public health is preserved by thoughtful advance planning and timely, skillful execution. This is true nationally and internationally. When I worked at the U.S. State Department a decade ago trying to build strong cooperative relationships with international organizations, I often noted the importance of the United Nations's technical agencies. 
Today, we are reminded of the vital role of the World Health Organization. This global body brings together expertise on public health (including the Centers for Disease Control and Prevention) from many countries, providing crucial, global information about this new disease. Such global crises demonstrate that authority, credibility, and reliability are not built up overnight. International organizations and other global cooperation mechanisms have been built over decades.
Personal and Collective Resilience
Institutions are important, but personal resilience is also crucial. We hail the heroic medical personnel saving lives, the grocery attendants and delivery people helping us stay fed while sheltering at home, the overworked parents caring for their elder relatives, and the remote-working colleagues whose professionalism inspires us.
We look to our professional association to both give and receive support from each other. As we look for security, I am thankful for the good decisions and strategic planning executed by others over the years. NAFSA is a resilient association, built by generations of members, and it will continue to provide tools to help our community be resilient in these extraordinary times.  •
About International Educator
International Educator is NAFSA's flagship publication and has been published continually since 1990. As a record of the association and the field of international education, IE includes articles on a variety of topics, trends, and issues facing NAFSA members and their work. 
From in-depth features to interviews with thought leaders and columns tailored to NAFSA's knowledge communities, IE provides must-read context and analysis to those working around the globe to advance international education and exchange.
About NAFSA
NAFSA: Association of International Educators is the world's largest nonprofit association dedicated to international education and exchange. NAFSA's 10,000 members are located at more than 3,500 institutions worldwide, in over 150 countries.