Behind the Numbers: Four Takeaways from SEVP Data
Insights into the prepandemic decline in international student numbers in the United States—plus reasons for optimism and remaining challenges.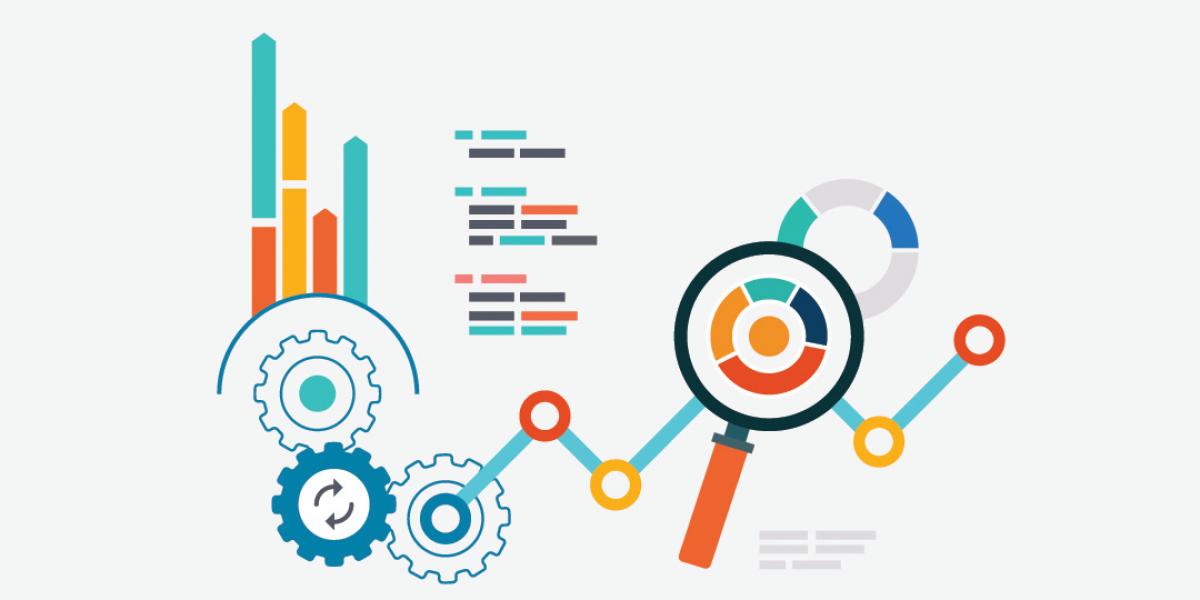 In October 2020, NAFSA, the Association of Public and Land-grant Universities (APLU), and INTO released Factors Influencing U.S. International Student Enrollment Growth and Decline, a groundbreaking report highlighting the findings of a longitudinal analysis of data derived from 11 publicly available sources. Since that time, the Student and Exchange Visitor Program (SEVP) published data for fall 2020, which provide new insights into the global pandemic's effect on international student numbers at U.S. institutions.
While new international student enrollment in the United States has steadily declined since 2015, and the Institute of International Education's (IIE) COVID-19 Snapshot Surveys gave an early indication that fall 2020 enrollment would be severely affected, the SEVP data provide the first comprehensive view of the scale to which the number of international students in the country decreased. 
Data covering the past 3 years demonstrate an average decline of 1.7 percent. In 2020, that decline surged to 21 percent. The difference between the three-year average and the 2020 figure represents an excess decline of 19.3 percent beyond what would have been expected, all things being equal. We recognize that the unprecedented events of 2020—including the COVID-19 pandemic, closures of U.S. consulates, shifts to online instruction, increasingly hostile immigration policies, and civil unrest—all likely contributed to this excess loss in the number of international students. (See quick facts from our report.)
Before delving into the data, we must stress the importance of understanding the following limitations:
SEVP only publishes data on active Student and Exchange Visitor Information System (SEVIS) records. While most international students remained in the United States as institutions shifted to online instruction, new international students who enrolled in online courses from outside of the country would not be counted.
SEVP's count of active SEVIS records is higher than the actual number of international students physically present in the United States. This is because continuing international students who already had an active SEVIS record at the start of the fall 2020 semester were permitted by SEVP to maintain their SEVIS status while taking courses outside the country.
This is an analysis of active SEVIS records, not actual enrollment. Active SEVIS records include some students enrolled outside the United States.
This analysis does not consider the impact of state and local restrictions implemented in response to the public health crisis.
Four Key Takeaways from the Data
1. The numbers of students from all top sending countries were down, but some more so than others.
As highlighted in the October 2020 report, the top sending countries have not changed. However, the declines in the number of students varied greatly across countries. The United States saw more than a 25 percent decrease in the number of students coming from China, Saudi Arabia, and South Korea compared to the year prior to the pandemic.
While the number of international students during the reporting periods preceding the pandemic saw modest single-digit percentage declines, the pandemic resulted in an excess percentage change of 19.3 points in fall 2020 for all sending countries. 
2. Only South America was up prior to January 2020, but all regions were down by September 2020.
While the number of international students from Asia studying in the United States had already experienced a decline between March 2019 and January 2020, all world regions reported double-digit percentage decreases between January 2020 and September 2020. 
The greatest drops occurred in Europe, Asia, and Australia/Pacific Islands, which experienced an excess change of –22.2 percentage points, –21.3 percentage points, and –20.2 percentage points, respectively. Meanwhile, South America, North America, and Africa experienced smaller excess changes of –17.3 percentage points, –12.4 percentage points, and –10.1 percentage points, respectively.
3. States with early COVID-19 hot spots saw the greatest declines in the numbers of international students.  
Prior to January 2020, states showed mixed patterns in the numbers of international students. However, by September 2020, all 50 U.S. states experienced a double-digit percentage decline. Nationally, the average change between January 2020 and September 2020 was –19.7 percent. The changes reported for the past three SEVP reporting periods were -2.85 percent between August 2018 and December 2018, -0.41 percent between December 2018 and March 2019, and -3.26 percent between March 2019 and January 2020. This demonstrates an excess drop of –17.53 percentage points in the number of active international students. 
The pandemic's effect on enrollment is most pronounced in California, where active international student records changed from –1.6 percent between March 2019 and January 2020 to –24.5 percent between January 2020 and September 2020. Other early COVID-19 hot spots in the United States (Florida, New York, and Washington) also experienced some of the most dramatic declines compared to the rest of the country. 
4. Intensive English language programs continue to experience the greatest loss.
The pandemic had a significant effect on international students at all levels of study, as evidenced by the September 2020 SEVIS data. Between January and September 2020, bachelor's and master's programs both saw a drop of nearly –20 percent. During that same period, associate's degree programs fell by –22 percent, and language training programs saw the biggest decline of –43 percent. At the doctoral level, the number of international students decreased by –4 percent.
When compared to the previous three periods, the excess declines were greatest for intensive English language programs at 39.6 percentage points, followed by bachelor's programs at 20.3 points. 
Reasons for Optimism and Remaining Challenges
While understanding that insights derived from the new data come with limitations, our analysis shows the cumulative impact of multiple factors, both internal and external, on active student records as reported by SEVP. 
As we look ahead, there are several reasons to be optimistic that international student mobility will rebound. Hopes for increased availability of COVID-19 vaccines and more sensible immigration policies have contributed to greater confidence in the United States as a study destination. 
Additionally, the Biden administration's early executive actions and initiatives reversed certain policies that deterred students from studying in the United States. The latest Common App data indicate a 9 percent increase in international applications for fall 2021, and in IIE's Fall International Enrollments Snapshot Reports, 90 percent of responding institutions indicated that 40,000 international students who deferred to a future semester are likely to contribute to increased enrollment.
In addition to factors highlighted in our report, we see several challenges that could threaten long-term international student enrollment growth. For instance, how the United States responds to the current public health crisis, safety concerns, and systemic racism will play a major role in the image of the country as a welcoming destination for international students. Developing a national strategy to recruit international students and aligning governmental policies to attract, as opposed to deter, international students will go a long way in determining future growth.
Finally, and perhaps most important, we believe the strategies of individual colleges and universities will play a critical role. Institutions that downsized their international enrollment staff, permanently slashed funding for international recruitment and marketing activities, or otherwise reduced their institution's capacity to meet international students' needs will find themselves severely disadvantaged.
There are reasons to be hopeful. In order for institutions to turn the tide, the intentional use of data to inform strategy and decisionmaking remains a critical element in international enrollment management and supporting international student experiences.  •
NAFSA Resources
Additional Resources
About International Educator
International Educator is NAFSA's flagship publication and has been published continually since 1990. As a record of the association and the field of international education, IE includes articles on a variety of topics, trends, and issues facing NAFSA members and their work. 
From in-depth features to interviews with thought leaders and columns tailored to NAFSA's knowledge communities, IE provides must-read context and analysis to those working around the globe to advance international education and exchange.
About NAFSA
NAFSA: Association of International Educators is the world's largest nonprofit association dedicated to international education and exchange. NAFSA's 10,000 members are located at more than 3,500 institutions worldwide, in over 150 countries.