Planning for Tomorrow While Confronting Continuing Challenges Today
A note from the NAFSA president and chair of the Board of Directors.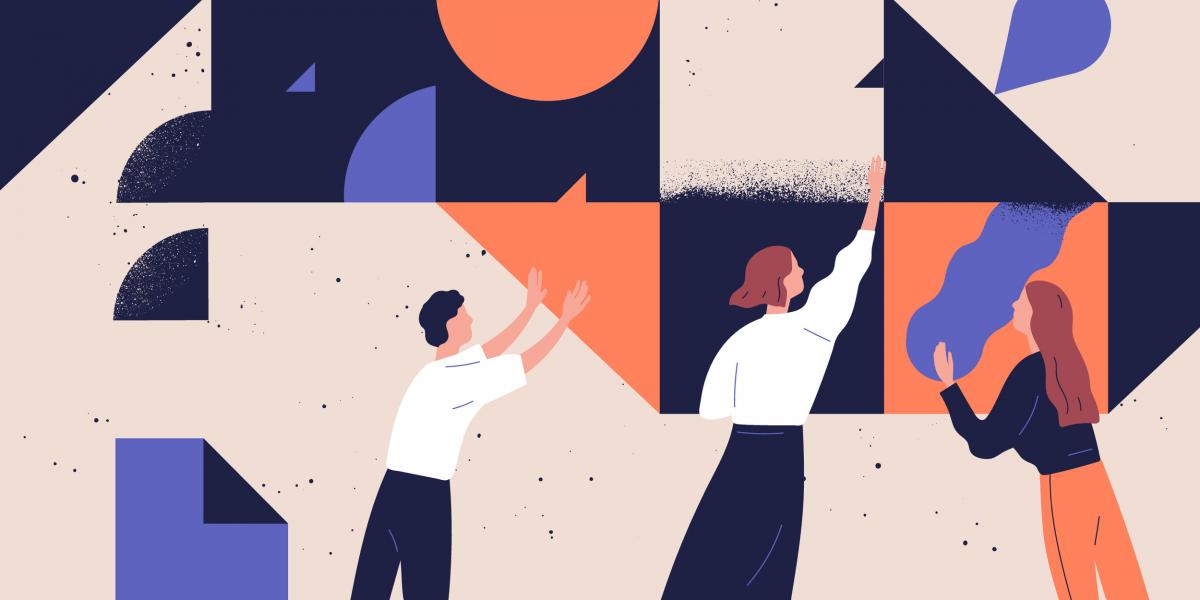 As NAFSA members, you are acutely aware of the devastating effects that the COVID-19 pandemic has had on the field of international education. International educators have lost family, friends, and colleagues, while pandemic-related restrictions on travel and events have strained our field. In turn, international education professionals have lost jobs as campus and company offices downsized staff. Many of our colleagues who are still employed have fewer resources for professional development. 
The pandemic's impact on international education also deeply affects our professional association. Like many of your home institutions, NAFSA is operating with extremely constrained resources. The annual conference provides a substantial amount of the association's revenue. Last year, the pandemic forced us to shift on short notice from an in-person event to the virtual eConnection event, resulting in a significant reduction in revenue. 
NAFSA charges for the annual conference and other programs throughout the year. These fees help pay for the rich content, robust conference and event platforms, and talented staff who organize the events. As your own organizations have learned, these costs are present whether instruction or events are virtual or in person. As in the past, NAFSA will offer reduced registration fees for members who participate in our virtual 2021 Annual Conference & Expo and other events.
We have faced crises together before, and NAFSA has always risen to the challenges and will do so again. Guided by our new strategic plan, we will shape the new NAFSA to meet current and future needs of the field.
Membership fees provide another source of revenue that will be especially important this year. NAFSA is keenly mindful of the challenges erstwhile and would-be members face in paying for professional association dues in the current context. Prior to the pandemic, the association began rolling out a variety of membership categories that lower costs for new members, international members, student members, and multiple members from the same institution. Still, the pandemic's negative impact on employment in the field is also evident in reduced membership in NAFSA.
Fortunately, forward-thinking NAFSA leaders built up healthy reserves over the years. These reserves were available for the association to draw on to help us manage through a "rainy day." Unfortunately, the pandemic is not just a rainy day but an extended deluge. NAFSA has had to substantially draw down its reserves, even as it made many of the same painful decisions that your institutions have made. The association has cut costs, programming, and staff, while working to enhance and grow revenue streams. As we address the continuing challenges, the NAFSA Board of Directors and management team are focused on how best to serve our members during this precarious period and well into the future.
We have faced crises together before, and NAFSA has always risen to the challenges and will do so again. Guided by our new strategic plan, we will shape the new NAFSA to meet current and future needs of the field. Like many of your institutions, NAFSA will be planning for years to come while making prudent financial decisions that will prepare us for a strong future. We will also be seeking input from members and partners to ensure that we focus on what is most important to you. In the meantime, here are a few ways to support your own career, your colleagues, and your association:
If you're a member, renew your membership to maintain access to NAFSA's wealth of resources—including a discounted price on registration for NAFSA 2021.
If you're not a member, consider joining our ranks at a special introductory price.
Register for NAFSA 2021; the theme is "Designing Our Shared Future."
Let us know what you think and what's most important to you. Email [email protected] with your ideas and comments.
We are focused on serving our members, and NAFSA will continue to find the resources and the sound, sustainable operations that enable us to do just that.  •
About International Educator
International Educator is NAFSA's flagship publication and has been published continually since 1990. As a record of the association and the field of international education, IE includes articles on a variety of topics, trends, and issues facing NAFSA members and their work. 
From in-depth features to interviews with thought leaders and columns tailored to NAFSA's knowledge communities, IE provides must-read context and analysis to those working around the globe to advance international education and exchange.
About NAFSA
NAFSA: Association of International Educators is the world's largest nonprofit association dedicated to international education and exchange. NAFSA's 10,000 members are located at more than 3,500 institutions worldwide, in over 150 countries.