Take 5: April 2021
A roundup of NAFSA member recommendations for what to watch, listen to, follow, and read.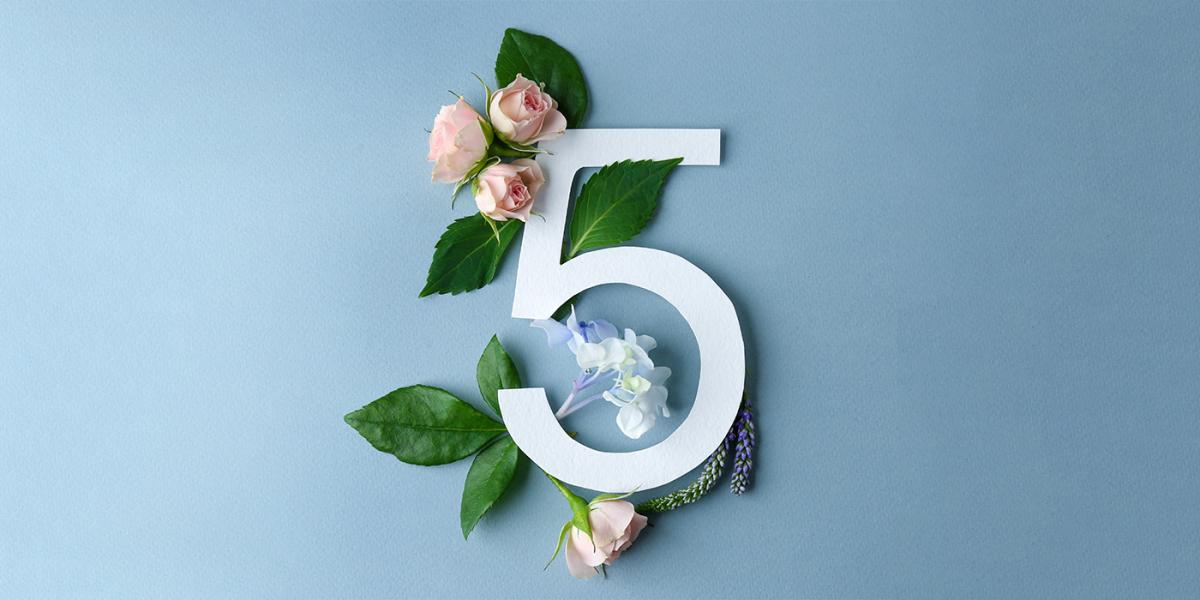 This month's roundup of NAFSA members' suggestions of what to watch, listen to, follow, and read includes podcasts on food and productivity hacks, a couple of standout Netflix series, and a powerful book about injustices committed against the Osage Nation in the 1920s.
Have a recommendation for your international educator colleagues? Email us with your ideas—we might include them in an upcoming issue of International Educator.
"After teaching English for a year in South Korea 10 years ago, I promised myself to only emotionally commit to watching Korean films that [last 2 hours or less] and not the longer Korean drama series. However, I've decided to break that promise just once. Admittedly, in the past I seriously asked myself if I should request compensation from these K-drama shows when my blood pressure spiked while yelling at the screen as my favorite character fell on bad times. The shows are so well written, I was too personally invested! This series is about an ex-con and his friends [from] other marginalized groups in Korea who are trying to open a bar together in Itaewon, which is a foreigner's district within Seoul, the nation's capital. Itaewon was the only place I could get my braid extensions done and introduce really good Nigerian rice and stew to my friends and colleagues while I was there. From the reviews I've read, the show is unlike most Korean series, as it brings up many topics that are usually taboo, such as racism and LGBTQ+ [issues]."
—Ogonna Owu, MA, Towson University
"It gives short productivity and time-management tips that are easy to implement!"
—Susan Lochner Atkinson, MA, University of Wisconsin-Madison
"Whether [you watch it] for yourself or to entertain your children, Avatar: The Last Airbender (the Nickelodeon series) provides dialogue on racism, sexism, war, peace, police states, etc., all in a family-friendly format. With beautiful animation and music, this is a must-see for adults and children."
—Olivia Ellis, MA, University of Kentucky
"This book is a riveting account of the injustices and inequities forced upon the Osage Nation in the early 1920s. During these times, the government was essentially forcing Native American tribes to relinquish their identities, cultures, and lands. When the Osage people were given a small corner in Oklahoma, they astutely negotiated the mineral rights to that property. This single decision changed the fate of the community, as oil drilling soon found vast riches beneath the soil. Every effort was made to steal from the Osage families, to the point of murder. This is a disturbing chapter in U.S. history worth investigating."
—Adán De La Paz, MAT, The College of Idaho
"A fun podcast about food and culture. Their tagline is 'It's not for foodies, it's for eaters.' They talk about food a reasonable amount, but much of each episode is about our relationship with food and our cultural lens around food."
—Erin Garcia, MA, Lynn University
About International Educator
International Educator is NAFSA's flagship publication and has been published continually since 1990. As a record of the association and the field of international education, IE includes articles on a variety of topics, trends, and issues facing NAFSA members and their work. 
From in-depth features to interviews with thought leaders and columns tailored to NAFSA's knowledge communities, IE provides must-read context and analysis to those working around the globe to advance international education and exchange.
About NAFSA
NAFSA: Association of International Educators is the world's largest nonprofit association dedicated to international education and exchange. NAFSA's 10,000 members are located at more than 3,500 institutions worldwide, in over 150 countries.