Practice Area Column
Education Abroad
Building Systems Around Return-to-Travel Considerations
Four factors to consider as institutions prepare for students to study abroad.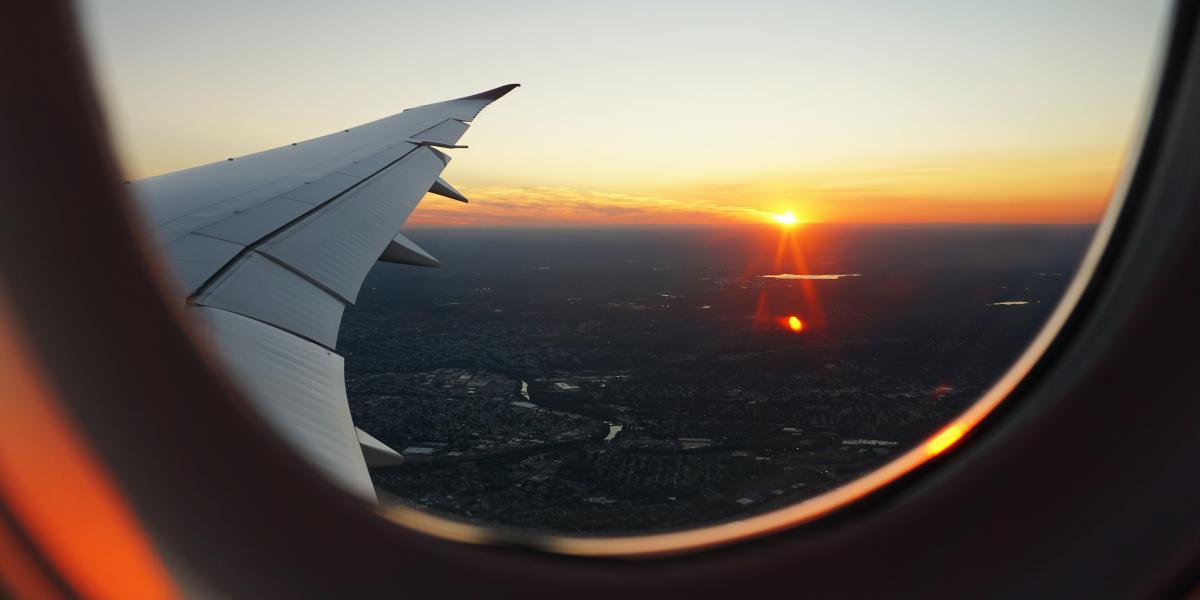 The roughly 100 University of Massachusetts-Amherst (UMass Amherst) students planning to study abroad this fall intimately understand the challenges involved. Most have deferred programs at least once as the COVID-19 pandemic roiled international education over the past year. 
"They're ready to go and excited," says Andrea Campbell Drake, MEd, UMass Amherst's director of international health, safety, and security. 
There are good reasons for optimism. The European Union has announced it will allow international visitors who are vaccinated to enter. As of late spring, vaccination rates are rising, while new cases are decreasing in many—but not all—countries. And many U.S. institutions are requiring students to be vaccinated before returning to their campuses this fall, eliminating one variable for many education abroad programs.
However, new complications have arisen, chief among them the U.S. State Department's mid-April decision to align its travel advisories with the travel health notices issued by the Centers for Disease Control and Prevention (CDC). Nearly 80 percent of the world's countries were originally listed in the Level 4: Do Not Travel category, implying that North Korea and Canada, for example, shared the same level of risk for travelers. On June 8, the State Department adjusted its travel advisories in accordance with new travel health notices from the CDC, which reclassified 58 countries and territories to the Level 3: Reconsider Travel category—including many popular study abroad destination countries like France, Italy, Japan, Spain, and Switzerland.
"One good outgrowth from the pandemic is that we'll all be more informed and make careful decisions with as much information as we can gather." —Dianne De Salvo
These shifts are complicating return-to-travel considerations at many institutions. A survey conducted by Drake and NAFSA's Education Abroad Knowledge Community (EA KC) Health and Safety Subcommittee found that 18 percent of colleges will not send students to countries on the Level 4 list. However, more than a third—39 percent—will consider doing so following a review and approval process. Just as many—39 percent—are still deciding, according to the survey results. 
The results suggests that many institutions are continuing to refine their decision-making processes as they look to potentially send much smaller cohorts of students abroad in fall 2021 or spring 2022. This pivotal moment, however, provides opportunities for institutions to strengthen risk-management structures in ways that will outlast the pandemic. Here are four key factors to consider.
1. Use data for decision-making.
The State Department's decision to revise its travel advisories has surfaced a longstanding divide in how institutions assess risk. While many institutions, particularly smaller ones, have historically relied on the advisories in their decision-making, others have weighed a broader range of factors to approve programs. At UMass Amherst, for example, this spring's shift in travel advisories "ultimately didn't change the manner in which we evaluate travel risk," Drake says. 
Many institutions have developed their own risk matrices, drawing on data from a wide range of sources—everything from public health metrics and local data on ICU capacity to travel advisories from the World Health Organization and other countries. Lafayette College, for example, developed a pilot matrix based on examples from the Council on International Educational Exchange (CIEE), says Daniel C. Kampsen, JD, assistant director of the Office of International and Off-Campus Education at the small liberal arts college in Easton, Pennsylvania.
To support the use of multiple sources of data, NAFSA's EA KC Health and Safety Subcommittee and EA Regulatory Practice Committee developed guidance to help institutions assess travel risk. NAFSA and nearly a dozen other international education organizations also have urged the State Department to "state unequivocally that the travel advisory should not be considered the sole criterion for determining whether or not to send students to study overseas."
Cultural factors also can play an outsize role, as they have in Brazil, given the government's resistance to pandemic restrictions of any kind. Therefore, more sophisticated data can empower institutions to make better decisions. For example, historical trends can help put short-term COVID-19 case spikes into perspective based on how countries have responded in the past.
2. Leverage relationships with programs and providers.
Another option for facilitating education abroad in 2021, says Kampsen, is to work with third-party security or risk-management providers. Though this service will have a financial cost, these providers use their own proprietary data and decision-making matrices to assess risk and provide insurance and other in-country services. Given the recent State Department shift, the provider's role becomes particularly important if existing insurance providers won't cover Level 4 countries. "They're really nuanced in what kinds of destinations they'll cover students in," Kampsen says.
"It's more important than ever to know every little detail and exactly who to contact." —Andrea Drake
Many institutions offering study abroad programs this fall are focusing on those run by a smaller number of trusted program providers who bring their own in-country resources and knowledge to the table. Some are also discouraging faculty-led programming for inverse reasons, such as a potential lack of in-country contacts.
"The most important thing is to take a look at your program portfolio and pare it down," Kampsen says. 
Providers that have offered programs over the past year, in particular, can provide insights to guide decision-making. "They have a host of lessons learned, data, and in-country support," Drake says. "They are the boots on the ground."
NAFSA's guidance includes a list of questions to ask providers, covering topics such as expectations and regulations governing students, financial considerations like the cost of quarantines or potential cancelations, and contingency planning if programming is disrupted and students are required to remain in the host country. 
Above all, it's vital to know the details of each program "inside out," Drake stresses. "It's more important than ever to know every little detail and exactly who to contact," she says. 
3. Convene cross-campus teams.
During the pandemic, it became apparent that many institutions lack decision-making structures that extend beyond the international office—a critical connection when students' health is at stake.
"It's really important not to make decisions by yourself," says Kampsen. "You need to talk to other stakeholders on campus, and if they're not interested in talking about it, make them interested."
While the specific composition of international risk-management committees or broader campuswide health and safety teams depends heavily on each institution's structures and decision-making processes, these team generally leverage expertise from outside the international office to inform programming decisions. 
"It's really important not to make decisions by yourself. You need to talk to other stakeholders on campus, and if they're not interested in talking about it, make them interested." —Daniel C. Kampsen
At Central Michigan University, for example, the institution's health and safety committee includes the dean of the medical school as well as the university's counsel. Other experts beyond the core committee membership step in as needed, including the chief of police for safety issues and the director of the counseling center for mental health issues.
"The best thing any university can do is make sure all perspectives are known so it can make the strongest decision possible," says Dianne De Salvo, Central Michigan's director of study abroad in the Office of Global Engagement. 
NAFSA's new resource on international travel risk committees can guide institutions as they establish their own teams.
According to Drake, a key to making sure these committees can navigate rapidly changing conditions is to focus decision-making efforts among a core group of leaders. At her institution, the international risk-management committee has between 15 and 20 members, but decisions about individual programs have been delegated to "a smaller group within the larger group that can talk often and [quickly] make decisions," Drake says.
4. Encourage student ownership.
Set expectations with students and bring them into the risk assessment process. Above all else, be clear about COVID-19 restrictions and procedures in host countries. For example, UMass Amherst's summer programming in South Korea required all students to undergo a 14-day stay in a government-run quarantine facility. Therefore, program leaders discussed at length during predeparture orientation what these first 2 weeks would entail.
"Talk extensively about what to expect," Drake says, noting that participating students tolerated the quarantine process well. "I attribute that to there being no surprises for them," she says. 
Along with waivers or informed consent forms, the petition process represents another opportunity to give students ownership in the decision-making process. At Lafayette, interested students are given the same data the institution uses to evaluate each program and asked to write a narrative on the academic rationale for their decision to study abroad and how they plan to mitigate the risks. After the study abroad office reviews the petitions, the risk committee makes the final decisions. 
Look Back to Look Ahead
Many institutions that already had strong decision-making structures in place before the pandemic created them during past international crises such as SARS. These structures may have been used in the past to make other high-stakes decisions. For example, Kampsen notes that the deliberations that led his previous institution, a faith-based college in the Midwest, to send students to North Korea and on mission trips to other Level 4 countries created systems that continue to support decision-making. "The end result was the kind of things we're talking about today," he says. 
The same will likely hold true for institutions that refine their processes now. "One good outgrowth from the pandemic is that we'll all be more informed and make careful decisions with as much information as we can gather," De Salvo says. •
NAFSA Resources
Additional Resources
About International Educator
International Educator is NAFSA's flagship publication and has been published continually since 1990. As a record of the association and the field of international education, IE includes articles on a variety of topics, trends, and issues facing NAFSA members and their work. 
From in-depth features to interviews with thought leaders and columns tailored to NAFSA's knowledge communities, IE provides must-read context and analysis to those working around the globe to advance international education and exchange.
About NAFSA
NAFSA: Association of International Educators is the world's largest nonprofit association dedicated to international education and exchange. NAFSA's 10,000 members are located at more than 3,500 institutions worldwide, in over 150 countries.