Practice Area Column
International Education Leadership
Seven Ways Leaders Can Build Stronger Partnerships
Considerations to keep in mind at every stage of institutional partnerships.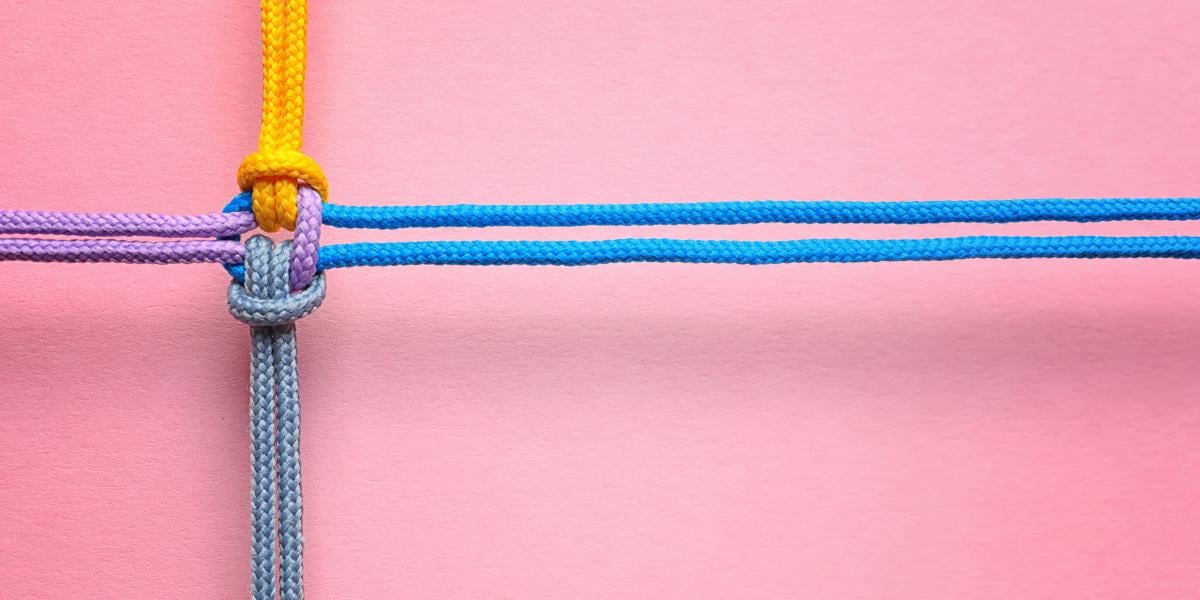 Most institutions engage in various types of partnerships locally and globally—with other institutions, governments, communities, and businesses. As the financial impacts of the pandemic continue to affect international offices, institutions are considering partnering—or putting more resources and time toward existing partnerships—with corporate, industry, and nongovernmental organization (NGO) partners.
"Partnerships are really critical," says Janaka Ruwanpura, PhD, vice provost and associate vice president of research (international) at the University of Calgary. "Whether it's pre-COVID or post-COVID, all of these opportunities benefit our faculty, staff, and students."
No matter the type of partnership, the guidelines for ensuring successful partnerships are the same. Here are seven best practices recommended by senior international officers at institutions with successful partnerships.
1. Make sure the partnership matches your mission.
"Any partnership needs to drive institutional goals and priorities," says Jane Gatewood, PhD, vice provost for global engagement at the University of Rochester and author of NAFSA's Guide to International Partnerships. 
The University of Rochester's Ain Center for Entrepreneurship has been partnering with the Romanian-American Foundation. "Part of the reason we did this is that our director of the entrepreneur center says that [the city of] Rochester in many ways has attributes like Romania, which is changing its economic system," Gatewood notes. Both the city and the country are reinventing themselves after dramatic economic declines.
Missions vary from institution to institution. The University of Calgary's research has a focus on energy issues, particularly in developing pathways to a low-carbon energy systems, as befits an institution based in the heart of Canada's largest oil and natural gas producer. Both Rochester and Calgary also have a focus on health care.
"Any partnership needs to drive institutional goals and priorities." —Jane Gatewood
Lehigh University, which has had a 17-year relationship with the United Nations (UN), has five principles that it considers when assessing potential partnerships.
"Our criteria are very clear: youth empowerment, gender equity, social justice, health, and sustainable development," says Bill Hunter, EdD, Lehigh's director of fellowship advising and UN programs. "That is the primary lens through which we decide who to invite to campus."
2. Find opportunities, no matter the institution size, and choose carefully.
With their global reputation and size, doctoral universities can readily find partners. But that doesn't mean other institutions lack opportunities; they may just be found in different ways.
Salisbury University is a comprehensive regional institution in a rural part of Maryland. "When we look for an international partnership, we're not an elite global institution," says Brian Stiegler, PhD, assistant provost for international education at Salisbury. "We just have to find our partners carefully."
Salisbury found its path toward international partnerships through Maryland's Sister States Program. Similar to Sister Cities, Sister States connects U.S. states to provinces around the world. For Salisbury, which was eager to form a partnership with a Chinese institution, the Sister States Program offered a helpful start.
"Remember what your charge is. The goal is to have students engaged in a global marketplace." —Brian Stiegler
"Chinese professors and students would suggest various partnerships, but it was hard to know which was the best choice," Stiegler says. Tapping into the existing relationship that Maryland's Sister States Program had with Anhui province in eastern China allowed Salisbury to develop a strong partnership with Anhui Normal University.
Stiegler acknowledges that this approach leads to smaller markets, but those markets are also the easiest places for smaller institutions to find partners. "If you're successful, you're the only game in town," he notes. Moreover, he says, "Remember what your charge is. The goal is to have students engaged in a global marketplace."
Once an institution identifies potential partners, the goal should be to find the best fit. Sometimes that means rejecting opportunities. "You can't pick everything," says Ruwanpura. "We need to be very focused and capitalize on the ones that we think can bring the best value."
3. Get buy-in from stakeholders.
To work with industry, business, or NGO partners, senior international officers also need to collaborate with people in other departments on their own campus. Buy-in from relevant stakeholders is essential for starting partnerships and getting them off the ground.
"International offices can absolutely create partnerships, but it is important to have some academic champions early on," says Jessica Gallagher, PhD, pro-vice-chancellor of global engagement and entrepreneurship at the University of Queensland. Such champions "can help with driving engagement and supporting identification of priority [and] focus areas and a broader network of people who might be willing to support the partnership," she says.
That may mean working with faculty to determine what they see as their priorities. "If an institution doesn't do a strategic plan, then the international office can undertake an operation plan to find out what the priorities are of departments across the campus and link those to opportunities," says Gatewood.
4. Do your due diligence.
Doing all the background work to ensure that the partnership is sound and sustainable is a critical step. Relationships with other organizations can help with that process. For example, Lehigh has relied on its connections with the UN to determine who might be a good partner.
"Because the UN does such a significant vetting process, we can take a lot of [potential partners] at face value," Hunter says. Similarly, Stiegler says that the existing Sister States Program provided a level of confidence for Salisbury's partnership outreach.
"You need to be able to have a frank conversation about expectations for the partnership, investment required, and potential governance framework to ensure that the partnership has the necessary leadership to succeed." —Jessica Gallagher
Hunter notes that many institutions have untapped resources in multiple countries: alumni. "Having someone on the ground can really help us understand a potential partner's capabilities—what are their successes [and] how have they been featured in the media," he says.
Each institution should be doing its own thorough background check. "It is important to start with the data," says Gallagher. "Find out as much as possible about existing links, strengths of the organization, and how these might map on to institutional priorities," she says. "You need to be able to have a frank conversation about expectations for the partnership, investment required, and potential governance framework to ensure that the partnership has the necessary leadership to succeed."
5. Have clear metrics.
In addition to discussing expectations and investment of resources, both partners should be upfront about the measures against which the partnership should be judged, even determining the metrics together.
"Success metrics will differ for each partner, but being clear on these from the outset means that it will be easier to know what needs to be tracked and how to measure impact," says Gallagher. "For our strategic partnerships, we develop a structured engagement plan that maps out expected activities, outcomes, and key performance indicators."
High-quality measures are often straightforward. "We identified key performance indicators, like the dollars that we raised, the number of journal publications, new patents, the number of people served," says Ruwanpura.
The number of individuals from the institution who have been involved in projects is another metric of success. At Lehigh, 17,000 staff, faculty, and students have been involved in the institution's UN partnership since it started. Those kinds of details help maintain the focus on quality partnerships.
"I caution people against the metric being just the quantity of partnerships. That's one metric, but it doesn't often tell you a lot." —Jane Gatewood
"I caution people against the metric being just the quantity of partnerships," says Gatewood. "That's one metric, but it doesn't often tell you a lot other than that people may have traveled a lot or been in a lot of meetings. Better metrics are related to the institution's mission, vision, and goals."
In every case, says Ruwanpura, the partnership details should be worked out before the memorandum of understanding (MOU). "Get the project ready and then sign the MOU," he advises.
6. Ensure it's a win-win—and maintain your commitment.
One sign of a successful partnership is that it benefits both parties. "Reciprocity is a prerequisite," says Ruwanpura. "It's not only us, but them."
"We ask, 'How does this NGO or partner meet this criteria, and what benefit do they offer?'" says Hunter. "But we also ask [ourselves] what benefit we offer them. We're not just in it for ourselves. How can we collaborate and build something strong together?"
Ruwanpura says that approaching a partnership from this viewpoint requires mutual respect and trust, as well as follow-through over the life of the partnership.
"Reciprocity is a prerequisite. It's not only us, but them." —Janaka Ruwanpura
"Engagement is critical," he says. "You have to be engaged from the start to the end." That means ensuring that the necessary resources, both in terms of finances and people, are available for the partnership.
7. Be agile.
Partnerships can change for a variety of reasons. Ruwanpura notes that his institution had a strong partnership in Mexico until there was a change in presidential administrations.
"We worked with one government, but the government changed and we had a lot of challenges," he recalls. "We were not paid according to the plan payment schedule. Our researchers were invested, but they couldn't fulfill their commitment."
Ruwanpura stresses that flexibility is a key component for any partnership, as circumstances can suddenly change. Of course, the biggest test of flexibility for everyone has been the pandemic. But as much as it paused some opportunities, it also opened up new ones.
"Because of technical capabilities, there are no limitations," says Hunter. "All of a sudden, money, times, and planes don't matter" as much. He notes that it's now possible for people on Lehigh's campus in Pennsylvania to attend conferences virtually in Geneva or Nairobi, for example, that they would never have been able to attend before.
If anything, the pandemic proved just how critical global relationships are.
"COVID has highlighted for everyone that an institution operating singularly in the world is very lonely," says Gatewood. "It's not going to work from a research perspective or a student engagement perspective. We are no longer in a space, if we ever were, where we can operate singularly in the world."  •
NAFSA Resources
About International Educator
International Educator is NAFSA's flagship publication and has been published continually since 1990. As a record of the association and the field of international education, IE includes articles on a variety of topics, trends, and issues facing NAFSA members and their work. 
From in-depth features to interviews with thought leaders and columns tailored to NAFSA's knowledge communities, IE provides must-read context and analysis to those working around the globe to advance international education and exchange.
About NAFSA
NAFSA: Association of International Educators is the world's largest nonprofit association dedicated to international education and exchange. NAFSA's 10,000 members are located at more than 3,500 institutions worldwide, in over 150 countries.