Mapping the Future of Higher Education Internationalization
Several factors in the higher education reform landscape will shape international education in the years to come.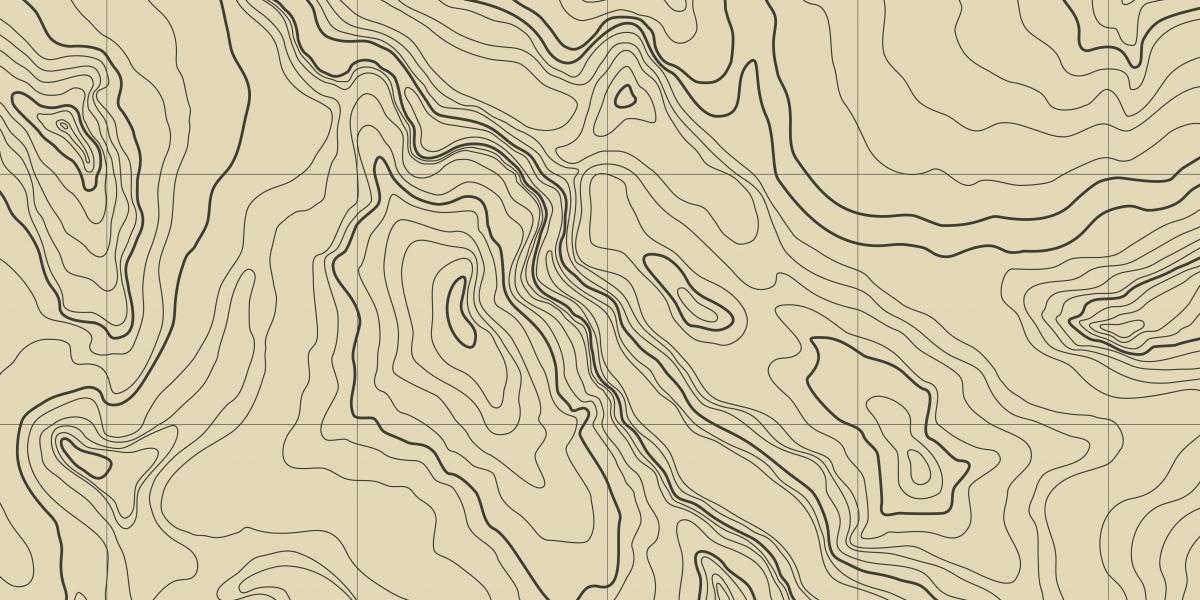 Editor's note: This is the first in a two-part series from John K. Hudzik about the changing dynamics in higher education, the implications for internationalization, and how to conceptualize, justify, and deliver international education in a postpandemic environment.
The future of internationalization will be shaped by changes in higher education. Higher education reform has been a topic of policy debate globally for decades. Meaningful change seems glacial in some countries and in key areas such as cost control, documenting learning and societal-relevant outcomes, and enhancing pedagogy. However, higher education reactions to COVID-19 demonstrated that rapid change is possible, notably in technology use, pedagogy, and bureaucratic rules and procedures.
Several change dynamics in higher education will have strong implications for the future of higher education internationalization, and as a field we must focus on conceptualizing, justifying, and delivering higher education internationalization in a post-COVID, 21st-century environment.
A Growing Storm in Higher Education
The need for change and innovation in higher education has been obvious for some time. Dating back to 2007, the Association of Public and Land-Grant Universities (APLU) and American Association of State Colleges and Universities (AASCU) called for large-scale assessment of traditional U.S. higher education, focusing on cost control and student achievement outcomes—particularly graduation rates, learning outcomes, and net cost for degrees. Although updated frequently, these criteria remain at the center of reform dialogues in the United States but have been elaborated to include additional criteria of assessment in the United States and elsewhere.
Higher education reform has been underway in Europe for a similar period of time, but with an EU-system-wide span. Post pandemic innovation in mobility is the objective of a consortium of European institutions led through the European Mobility Innovation Centre. Recently, legislatures in Ireland and the Netherlands have raised issues abut higher education accountability; some are concerned these will become thinly disguised efforts to restrict higher education autonomy, as has been the case in Turkey and Hungary.
During the pandemic, global surveys of public opinion across 29 countries found that only about half of respondents thought face-to-face instruction worth the cost. In 2013, 70 percent of Americans believed that a college education was very important; by 2019, that had fallen to 50 percent. Growing costs and suspicions about the concrete benefits of a higher education degree (e.g., job-skill preparation) triggered this decline.
Traditional approaches to higher education are being challenged by new types of higher education providers in response to changing societal needs such as the so-called fourth industrial revolution (e.g., artificial intelligence and virtual reality, global competition, and supply chain challenges). The new alternatives offer options to brick-and-mortar, campus-based higher education. Examples include higher education and business partnerships, mass access to knowledge through MOOCs (massive open online courses), open-access publications, lifelong learning, pathway institutions that offer academic credit for work experience, private sector vendors, and web-based knowledge access.  
Jobs and lives of the future will be globally connected regardless of the modes and pathways to learning. What role should—or can—international educators play in these alternative higher-learning platforms?
A Changing Higher Education Landscape for International Education
One cluster of issues for both higher education and international education reform involves modes of learning and pedagogy. A second cluster focuses on significant changes in student and customer demographics. A third involves intelligent use of technology; and a fourth is driven by cost control.
Two underlying shifts in orientation are shaping these clusters. The first is a shift from campus-centric learning to learning-anywhere-and-everywhere via technology, in communities and through active learning. The second is a shift from faculty-centric to learner-centric curriculum, designed to emphasize user outcomes and tailored to individual learners and their goals. These issues and orientations will shape higher education and international education in the years to come.
How will these issue clusters and orientations affect the substance, design and offering of international education?
Challenges to the Dominant Pedagogy
Large-scale lecture halls were cost-efficient means to cope with the global massification of higher education access. Their impact on effective learning is mixed. Also, face-to-face classroom methods bind learning opportunity to a time and place (the classroom). This limits access not only for the economically disadvantaged student facing high campus-based costs, but also for those who work, live far from a college campus, provide childcare, among others. The dominant lecture-base pedagogy is a threat to equity, inclusion, and diversity. While there remains a significant role for classroom-based instruction, efficiency, as well as effectiveness in teaching and learning, require supplemental pedagogies.
Active-Learning Pedagogies
Knowledge transmitted through lectures tends to have a short memory half-life. Knowledge reinforced by active learning has more staying power and facilitates its use. Examples include internships, community problem-solving engagement, field research, and class teamwork.  Active learning moves beyond "the knowing" to "the doing," and the latter enhances the former as used effectively in clinical psychology. It helps prepare workforce-ready graduates—in the interest of both employers and graduates.  
While education abroad is inherently active learning to varying degrees, what are the active-learning components of "internationalization at home" (on campus)? What is the learning connection between the two? If it is important to expand access to international content and perspective, mobility alone will not do the job; somewhat less than 4 percent of U.S. students are mobile. That number is much less in other countries and somewhat more in others (e.g., several European nations). We need to incorporate international learning through the curriculum, not as an add-on, but integrated throughout which is presently not the case.
How can international educators expand international content throughout the curriculum and in all majors, incorporating active learning components on-campus?
Technology-Assisted Learning
Knowledge can be imparted on demand and less costly through use of technology. However, a 2022 survey of higher education administrators by Amazon and the Chronicle of Higher Education concluded that while the vast majority of respondents believed that a digital transformation was "vital" to the future of higher education, "most institutions have never attempted such a tech makeover, while a considerable number lack the right strategic plan for doing so."
More bothersome is that most students come experienced in the use of technology for learning and are ahead of institutions' abilities to deliver and continuously innovate. Talk about technology is ubiquitous, but effective action faces impediments. One substantial barrier is that faculty and staff are short on knowing how to use technology-imbedded pedagogy. The COVID-forced quick switch to internet-based instruction of the past few years produced mixed results in student learning and well-being, and it highlighted the need for faculty development. The digital divide is real, but the absence of faculty and student preparation and pedagogy designed to use technology is the ubiquitous challenge.
How can the more sophisticated use of technology enhance international education and other forms of internationalization?
Changed Student and Customer Demographics
International education faces a radically different higher education student demographic from that of several decades ago when programming was birthed in its preferred forms (semester or year abroad, multi-year language instruction, and immersion in "internationally-oriented majors or minors). The student clientele was mainly "majority" population, full-time, recent high school graduates, and mostly middle class and up.
The U.S. student body today is much more diverse, with racial and ethnic minorities now comprising over 45 percent of undergraduates, compared to almost 30 percent in 2015–16. European student diversity has expanded also through decades of massive enrollment growth, as well as immigration. As a result of massification of access globally, many more students come from families with financial challenges, are first-generation college students, and struggle to meet costs. In the United States, most students work while attending, and over 50 percent are on financial aid that only partially covers costs. Many have started their own families; they are increasingly older; and a smaller proportion matriculate directly from high school.
More students are attending part-time or online or as lifelong learners; one-third in the United States have enrolled in online courses, and that proportion is growing. Most importantly, many people self-inform on a myriad of topics through the internet.
Non-traditional students are the new "traditional," and they are highly diverse.
What role can the international educator play in diversifying international education pedagogy and programs in the interest of equity and inclusion for an increasingly diverse student population? What innovations are required to democratize access to international education, including innovation to massify faculty internationalization development?
It takes creativity and a willingness to consider international education for the "unusual" non-traditional student, as Arizona State University has done in creating short-term, in-person study abroad opportunities for online degree students.
The Neo-Liberal v. Public-Good Challenge to Higher Education and International Education
The neo-liberal policy model (used particularly in Australia, the United Kingdom, and the United States) gives priority to generating revenue from tuition and fees, advancing the economy, and meeting politically defined national needs. Commercialization and commodification are fellow policy travelers. Higher education, when viewed as a private gain to the individual student and only indirectly a public good, justifies high tuition and reduced public support. Neo-liberalism threatens equitable access as well as internationalization's core value of broad access to cross-cultural learning.
Higher education and international education designed for job enhancement is a public good, but public good in the long run is better served by encouraging learners also to think, analyze, and reflect, rather than only preparing for a job that may not exist on graduation.
The challenge for higher education and international education is to balance liberal learning and career development and to a wider range of rationales for internationalization—humanistic, political, social, economic, and cultural.
Money, Revenue and Cost Control
The present financial model supporting higher education is not widely sustainable, particularly in the United States. There are parallel challenges in the United Kingdom, Australia, and emerging in some other countries. Appropriations to large U.S. public institutions are only about 20 percent of operating revenue; tuition has commensurably risen to compensate, along with massive student debt. The trend is global but with varying severity.
The dominant model of financial support for international education is also unsustainable—dependent on international students for general revenue, draining student's personal finances, and low availability in funding for international research. Integrating international content and perspective into existing courses and curriculum is much more cost effective and inclusive, but is not a usual force in curriculum reform.
Financial motivations behind internationalization remain powerful among senior institutional leaders but need to be dampened. The challenge for international educators is to restore attention toward the historically multiple motivations for their work: humanistic, political, social, and economic, and cultural.
What are roles for international educators to engage public education and diplomacy of leaders and the general public about why internationalizing is so important for reasons other than financial gain?
The future of physical student mobility presents several challenges, particularly in the face of high costs and environmental and life challenges. Simon Marginson, director of the Centre for Global Higher Education at Oxford University, thinks that the field is 5 years out from mobility returning to pre-pandemic levels.
Many suggest that established mobility trade routes will alter significantly because of geopolitics and increased capacity, quality, and attractive locations outside the traditional high-volume receiving countries such as the antipodes, the United Kingdom, and the United States. Challenges are compounded by slowed enrollment growth, no growth, or decreases that face higher education in the United States and much of Europe. Demand is still strong in the Global South, but following the 2006–13 period, growth has softened in the South and budgets in the Global North and South continue to tighten.
There will be increased competition across higher education systems for students—certainly for the best, and particularly among countries and institutions seeking to fill excess capacity. High-cost systems will be disadvantaged, particularly if they also fail to provide higher quality student-centric value.
Pressures are strong globally to reduce costs; cost-benefit program reviews are increasing as a result. Weak programs will be cut, and the weakest institutions will disappear or merge to survive. The stronger will forge inter-institutional partnerships to load-share cost and capacity—such as those encouraged by the European Universities Initiative.
What should international educators do to engage cost control and prepare for, survive, and benefit in a strong program review environment?
In Sum
Rapid change is possible, as the last 2 and a half years have demonstrated, but too often change happens slowly in higher education. To survive and thrive in the higher education global environment, international education needs to document value for institutions, society, and the student, while controlling costs and finding ways to innovate.  •
About International Educator
International Educator is NAFSA's flagship publication and has been published continually since 1990. As a record of the association and the field of international education, IE includes articles on a variety of topics, trends, and issues facing NAFSA members and their work. 
From in-depth features to interviews with thought leaders and columns tailored to NAFSA's knowledge communities, IE provides must-read context and analysis to those working around the globe to advance international education and exchange.
About NAFSA
NAFSA: Association of International Educators is the world's largest nonprofit association dedicated to international education and exchange. NAFSA serves the needs of more than 10,000 members and international educators worldwide at more than 3,500 institutions, in over 150 countries.
NAFSA membership provides you with unmatched access to best-in-class programs, critical updates, and resources to professionalize your practice. Members gain unrivaled opportunities to partner with experienced international education leaders.