Practice Area Column
Education Abroad
Leading the Way
Recruiting and equipping the best leaders for faculty-led programs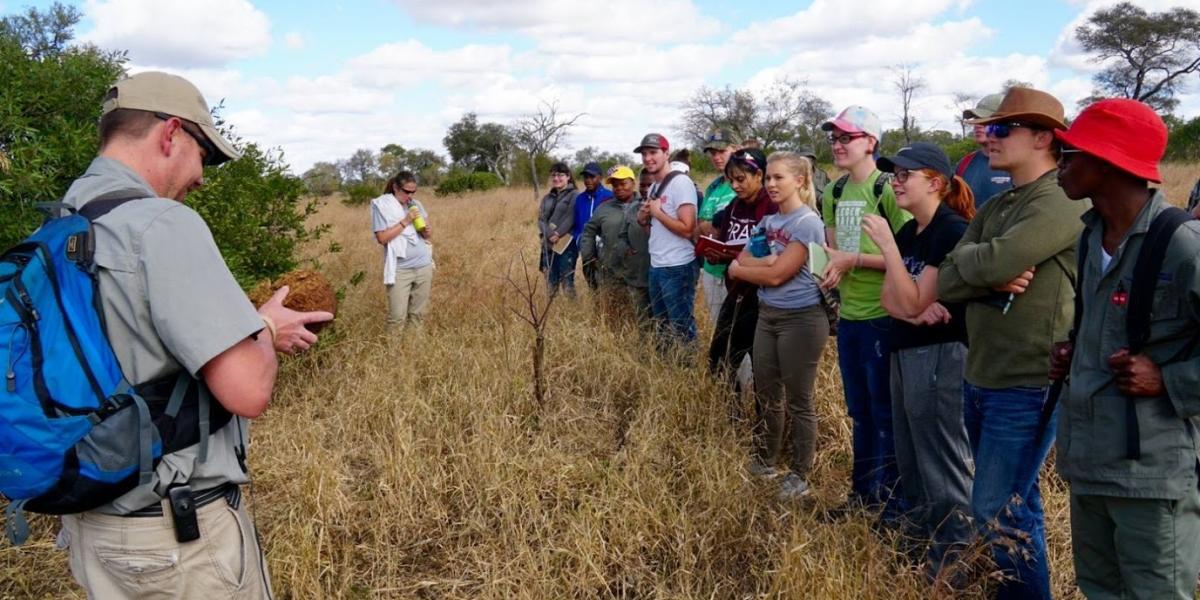 Body
"When I proposed this program, I didn't sign up to be a therapist, risk manager, parent, first responder, and tour guide—I signed up to teach."
This was the comment one professor shared with Ryan Larsen, director of education abroad at Western Washington University.
Many potential faculty leaders are trained in their subject and to teach in a campus classroom; understandably, they may lack the knowledge and experience to manage the sometimes intricate logistics, health and safety protocol, and risk management involved with leading students in another country. A faculty member's interest in developing a study abroad program, while important, does not mean that he or she is immediately suited for or prepared to take on the task.
Experience in the host country and language proficiency do help, but "significant international travel experience…can also mislead some faculty into a [false] sense of preparation," says Jack Hobson, senior director of the Global Titans Center at California State University-Fullerton.
The most successful faculty-led programs start with recruiting the right faculty members and equipping them to succeed. Education abroad offices should begin by identifying faculty members who possess certain characteristics that ensure they are up to the challenge, though "two very different individuals with very different skill sets could both be highly effective program leaders," say Kory Saunders and Julia Kisner Law, assistant director for strategic marketing, diversity, and inclusion, and associate director, respectively, for the North Carolina State University Study Abroad Office.
However, effective program leaders generally do share some characteristics. Communication and problem-solving skills, creativity, empathy, organization, patience, resilience, self-awareness, and sensitivity to group dynamics should be on the wish list for education abroad offices looking to recruit new faculty members to lead their program offerings.
Recruitment Methods
Two effective approaches to recruiting the most suitable faculty leaders are word of mouth and relationship building. Just as education abroad offices communicate with students at the beginning of the academic year to encourage them to include study abroad in their plans, outreach to faculty at the outset of each semester reminds interested faculty members to further explore the opportunities.
Georgia College sends an announcement with information about program proposals and deadlines, in addition to including details in its handbook and posting the information on its website, says Liz Havey, assistant director of education abroad. Staff in the education abroad office also run a proposal submission workshop to support interested faculty in getting their ideas off the ground.
Lorie Johns Páulez, director of education abroad at Georgia Institute of Technology, recommends that education abroad office staff collaborate with leadership of other academic units, participate in cross-campus committees, and attend events held by other departments on campus to foster connections that can help identify interested and qualified faculty members.
At Western Washington University, Larsen begins conversations with faculty members by asking questions about their expertise and previous international experience, which often leads to "conversations about blending the research and experience abroad into a potential new program for students."
Additionally, connecting prospective leaders with other faculty members who have just returned from abroad can strengthen their interest. Similar to students who return to campus after a life-changing study abroad experience, returning faculty are often buzzing with enthusiasm.
"After leading students abroad, faculty are often excited to recruit and encourage their colleagues to get involved with international education," says Johns Páulez. Building on this positive momentum can yield new faculty recruits who may not have thought of leading a program abroad until hearing about it from their colleague.
Training Best Practices
Training is an integral component of supporting faculty who lead programs abroad. The education abroad office should provide support before, during, and after a program "to navigate complex policies, procedures, health and safety concerns, and reporting requirements, and to facilitate staying in compliance," says Johns Páulez.
While most faculty members' experience leading students is within the confines of a classroom, when abroad they will likely be responsible for many more aspects of student life throughout the duration of the program—including logistical, academic, safety, and even ethical issues.
Some program leaders are surprised by this 24/7 commitment. Therefore, prior to departure, equipping faculty to perform the wide range of duties and expectations is essential. Saunders and Kisner Law suggest collaborating with campus experts from student health and counseling, insurance and risk management, diversity and inclusion, and emergency responders to prepare. "Developing and maintaining documented best practices and policies, [including] handbooks, websites, and previously recorded trainings" is also helpful, they say. To help manage expectations, the education abroad office should consider creating mentorship opportunities with faculty who have already led programs abroad.
During the program abroad, regular communication between the faculty leader and the education abroad office is crucial, as is an easily accessible support system. Clearly identifying roles, responsibilities, and protocols—especially in the case of an emergency—lets faculty members know what kinds of support they can expect from the office.
The Benefits of Proper Planning
The academic content of a study abroad program is often the catalyst for a faculty member to propose or agree to lead a particular program. Education abroad offices can work with faculty members to maximize the link between the curriculum and the study abroad location, which provides long-term value to both the students and faculty. It should be explicitly evident how the host location of the program supports the learning.
"[Faculty] will spend 15+ months planning, recruiting, and organizing the program logistics, but only a short time abroad with the students engaging in what they actually want to be doing," says Havey—so planning a tightly focused curriculum well ahead of time is important. For example, the education abroad office can put the faculty leader in touch with in-country contacts to set up unique learning experiences.
The program focus and syllabus "may have to be approved at the department, college, and university levels in both the curricular and programmatic spheres," says Larsen, and should include "predeparture content [to introduce] students to the academic concepts related to their course (plus assignments), team building, and site-specific training."
Ken Nesbett, a study abroad adviser at Kirkwood Community College, suggests that leaders meet each student who applies for their program, since they will work holistically with the students and need to develop a rapport. Over the course of a program, say Saunders and Kisner Law, "faculty often evolve from instructor to mentor"—a mutually beneficial relationship rooted in the trust built from the beginning.
With the right faculty leading a study abroad program, students stand to gain "a clear benefit to [their] degree plan, enhanced cultural competence, and heightened career readiness," say Saunders and Kisner Law. In turn, leading a program abroad can develop the faculty member's pedagogy, further research goals, and introduce research experience.
"When faculty lead study abroad programs, it helps globalize their curriculum and see the world from outside their own academic or cultural bubble," says Nesbett. "When students participate in a program that has outstanding, well-equipped leaders, it truly changes their lives."  •
NAFSA Resources
About International Educator
International Educator is NAFSA's flagship publication and has been published continually since 1990. As a record of the association and the field of international education, IE includes articles on a variety of topics, trends, and issues facing NAFSA members and their work. 
From in-depth features to interviews with thought leaders and columns tailored to NAFSA's knowledge communities, IE provides must-read context and analysis to those working around the globe to advance international education and exchange.
About NAFSA
NAFSA: Association of International Educators is the world's largest nonprofit association dedicated to international education and exchange. NAFSA's 10,000 members are located at more than 3,500 institutions worldwide, in over 150 countries.