Voices
Gerald Karyeija: Shaping Africa's Next Leaders
Gerald Karyeija, a 2017–18 NAFSA Global Dialogue Fellow and dean of the Uganda Management Institute, works to give African leaders the tools they need to advance.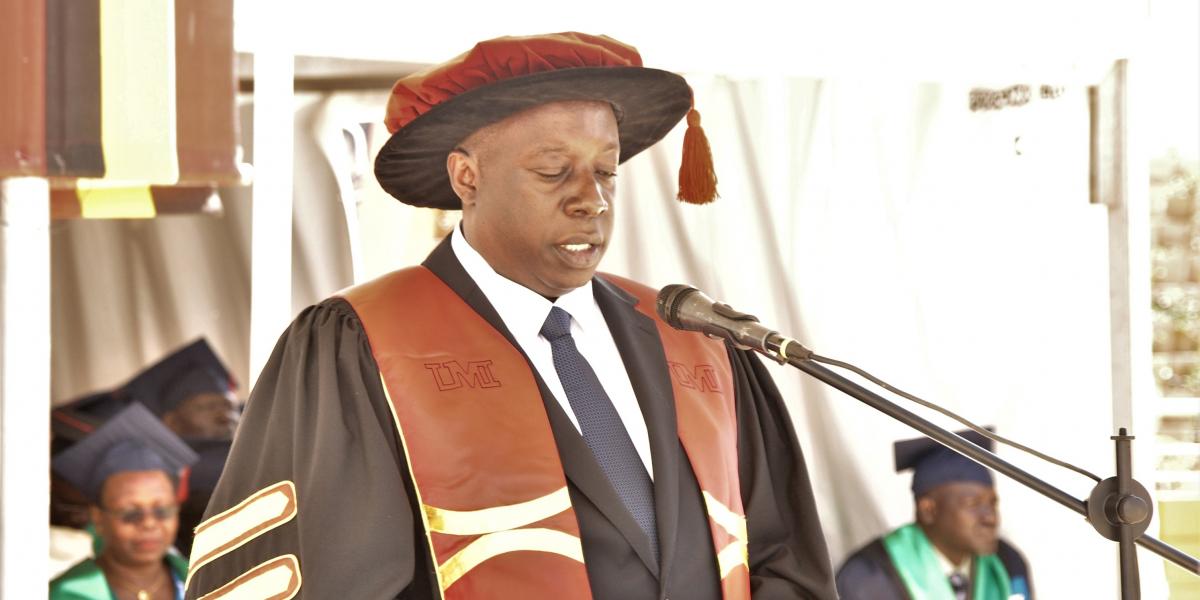 Gerald Kagambirwe Karyeija is the dean of the School of Management Sciences and an associate professor at the Uganda Management Institute (UMI) in Kampala, Uganda. Founded in 1964, this government-owned institute occupies an unusual niche among Ugandan and African higher education institutions, given its role in training experienced civil servants, politicians, and other professionals in a wide variety of administration, leadership, and management topics. The role gives Karyeija and UMI an outsized opportunity to influence today's and tomorrow's African elite.
A Ugandan native whose mother tongue is Rukiga, Karyeija's path to UMI has been somewhat unconventional. After graduating from Uganda's prominent Makerere University in 1996 with a bachelor's in political science and public administration, he worked as a freelance reporter before joining the Ugandan National Social Security Fund. Both of Karyeija's parents were teachers and urged him to pursue further studies. He received a master's in public administration in 2005 and a PhD in public administration in 2010 from the University of Bergen in Norway. His particular academic foci include public sector reform and anticorruption efforts.
In addition to his role at UMI, Karyeija is a panelist on a weekly radio show, Hot Seat, discussing national contemporary governance issues.
You have described UMI's approach as "experiential and competence-based." What do you mean by that?
First, it is important to understand that UMI is a postgraduate institution that teaches only those who have already worked for at least 2 years. So we use a methodology targeted to mature students that