Practice Area Column
International Enrollment Management
Four Actions Enrollment Professionals Can Take to "Survive the Storm"
Practical steps to address threats to, and advocate for, IEM during the pandemic.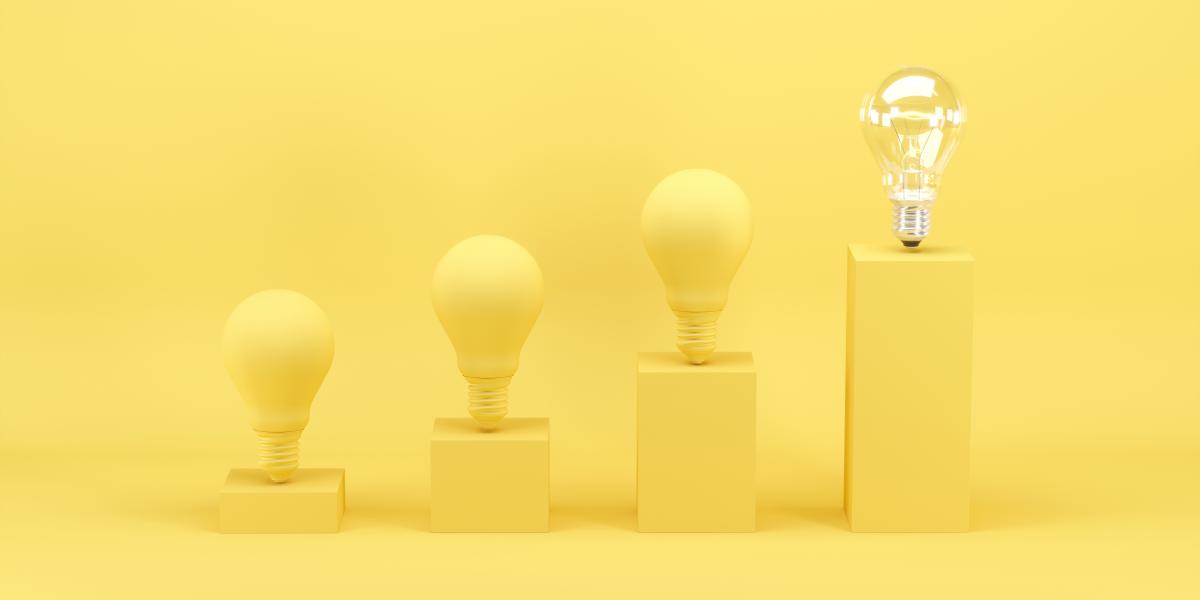 In recent months, much has been written on the importance of international education in a global crisis and its aftermath. The world's problems are increasingly interwoven. Smoke from fires raging in one country reaches the shores of another. A viral outbreak in China becomes a global pandemic.
International education must therefore play an essential part in any plan to address global problems and develop local solutions. This 10,000-foot view is reassuring for the importance of the field, but international enrollment management (IEM) offices face immediate threats to their daily realities: enrollment losses, budget cuts, layoffs, furloughs, and fundamental changes in basic professional activities.
Travel has been curtailed. Testing requirements have been suspended. In-person engagement has moved online. In this state of flux, decisions about how, where, and when to allocate time and resources can be challenging. The following four practical suggestions can help enrollment professionals survive the storm and come out stronger on the other side.
1. Build
Often, the initial reaction to a crisis is to scale back—but in certain cases, it may be a wise time to accelerate plans for future development. Diversifying an enrollment portfolio can build stability and buffer an institution against the next downturn. If one tool or pipeline falters, the others help keep enrollment afloat.
Enrollment leaders should consult their back-burner ideas to see if current conditions are amenable to developing new initiatives or programs, such as lead-generating tools, overseas representation, transfer partnerships, high school dual enrollment, or summer programs, among others.
It is crucial to target opportunities that will not place additional burdens on existing resources and are likely to have staying power beyond the age of social distancing. At Duke Kunshan University, for example, the switch to remote recruitment inspired the enrollment team to accelerate its plans for a digital student ambassador communication tool that will play a critical role in recruitment while travel is not possible. Other universities have launched self-guided campus tour apps for use when guided tours are unavailable. Such initiatives address immediate needs in a cost-effective way and also will provide a valuable service to prospective students when in-person engagement resumes.
2. Adapt
One of the simplest ways an IEM office can navigate change is to innovate within existing practices and policies. The first step is to identify the developing concerns and demands of prospective students and their families by conducting focus groups, consulting school counselors, and finding other ways to obtain information. In recently published global student surveys, the needs for flexibility, personalization, safety, and financial support are recurring themes. Once this list of student priorities is complete, staff should review the annual work plan with an eye toward refining it. How can operations be expanded, refined, or repackaged to meet new demands at each stage of the funnel?
In recruitment, the need for adaptation is evident. Most institutions and organizations have already moved their outreach activities—such as college fairs, school presentations, and interviews—from in person to online. Some are finding creative ways to shift their focus, and budget dollars, from travel to digital engagement with social media contests, institutional videos, swag mailings to high potential prospects or school counselors, and virtual reality interactive activities. Others have been able to move student visits and presentations to outdoor settings.
Staffing models may provide another opportunity for modification. At Westminster College in Utah, like at many institutions around the world, recruitment travel was curtailed and employees began to work remotely as the pandemic emerged in the spring. When a recruitment officer proposed moving temporarily to her home country of Vietnam, the team saw an opportunity to reimagine her position. Nathan Jones, MEd, Westminster's director of international admissions, observes that small institutions like his struggle to stay visible in online events where a clickable institutional logo has replaced the friendly face behind a colorful college table. By adapting their staffing model, he explains, they were able to provide Vietnamese students an in-person contact in a target market—a big advantage at a time when most of their peer institutions are relegated to virtual recruitment.
In the admissions domain, policy adjustment and flexibility have been the main focus of adaptation' the most prominent example being the relaxation of standardized testing requirements among many U.S. colleges and universities. Institutions that wish to be seen as responsive to the global impact of COVID-19 would be wise to reconsider other enrollment policies, such as transfer credit, deferrals, English proficiency, financial aid, and billing with an eye toward expanding options, extending deadlines, strengthening communication, and increasing support wherever possible.
3. Collaborate
With many departments confronting budget cuts and hiring freezes, there is likely to be increased motivation among campus and external partners for collaborations that share work and resources. Among others, domestic admissions offices, English language centers, marketing, and study abroad offices may make for natural institutional allies.
A great starting place is to meet with campus partners to compare areas of need. A global education committee is an excellent vehicle for these conversations. If one does not already exist, forming it now would be a valuable first effort at campuswide collaboration and goal setting. Possible areas of partnership include application reading, credential evaluation, marketing content development, and technology sharing. Internal cooperation can raise the visibility of international enrollment and expand the knowledge of the team and its members.
Furthermore, there may be shared opportunities resulting from the "all hands on deck" approach to crisis management that many institutions employ. Eager professionals can demonstrate their commitment by volunteering for emergency projects or task forces—expanding their skills and networks in the process.
A similar strategy can be implemented with external partners such as agencies, overseas centers, and partner institutions. One impressive example comes from CIEE, an organization best known for its placement of U.S. students in study abroad programs. When the pandemic struck and programming ground to a halt, CIEE opened their overseas centers to U.S. universities whose international students were unable to leave their home country. (Read more in "This Fall, Some International Students Stay Home to Study Abroad.")
4. Invest
With many road warriors suddenly desk-bound, it is also a great time to invest in training and skill building. Conference attendance is now cheaper and more accessible than ever, allowing IEM professionals to build skills in credential evaluation, immigration regulations, foreign language skills, and other related areas.
Even closer at hand are valuable opportunities for in-house development such as staff pairing, shadowing, cross-training, online courses, faculty- and staff-led seminars, and more. Training and development can increase the scope and value of an enrollment department while also helping to protect staff in a volatile job market.
Steven Boyd, MBA, now dean of enrollment management and student life at Unification Theological Seminary, took this approach when he lost his job in the early part of the pandemic last spring.
"Almost immediately," says Boyd, "I enrolled in certificate programs in strategic marketing, brand management, and digital marketing strategy. Each proved valuable, refreshing my current understanding and adding knowledge in other areas."
Boyd advises others to not wait for job loss to invest in skill development, but rather to build time into their schedules now. "We who are actively engaged in international student recruitment have little or no time for additional tasks, but if I could go back in time I would find ways to enhance my knowledge and skills in parallel with everyday work responsibilities."
Surviving the Storm
The unprecedented challenges facing international enrollment as a result of the COVID-19 pandemic cannot be overstated. However, these circumstances also provide an opportunity. By thinking more broadly and creatively about operations and tactics, enrollment professionals may emerge from the pandemic more nimble and strongly committed than they were before.  •
---
COVID-Era Enrollment Management Checklist
Take an inventory of existing tools and resources.
Review back-burner ideas for new programs, tools, or initiatives.
Identify changing student demands and look for associated areas for adaptation.
Meet with campus partners and external stakeholders and identify shared opportunities for collaboration.
Invest in training and skill building.
About International Educator
International Educator is NAFSA's flagship publication and has been published continually since 1990. As a record of the association and the field of international education, IE includes articles on a variety of topics, trends, and issues facing NAFSA members and their work. 
From in-depth features to interviews with thought leaders and columns tailored to NAFSA's knowledge communities, IE provides must-read context and analysis to those working around the globe to advance international education and exchange.
About NAFSA
NAFSA: Association of International Educators is the world's largest nonprofit association dedicated to international education and exchange. NAFSA's 10,000 members are located at more than 3,500 institutions worldwide, in over 150 countries.