Practice Area Column
International Enrollment Management
Stress Test
The pandemic forced institutions to make quick decisions about their testing policies, and the long-term effects are yet to be seen.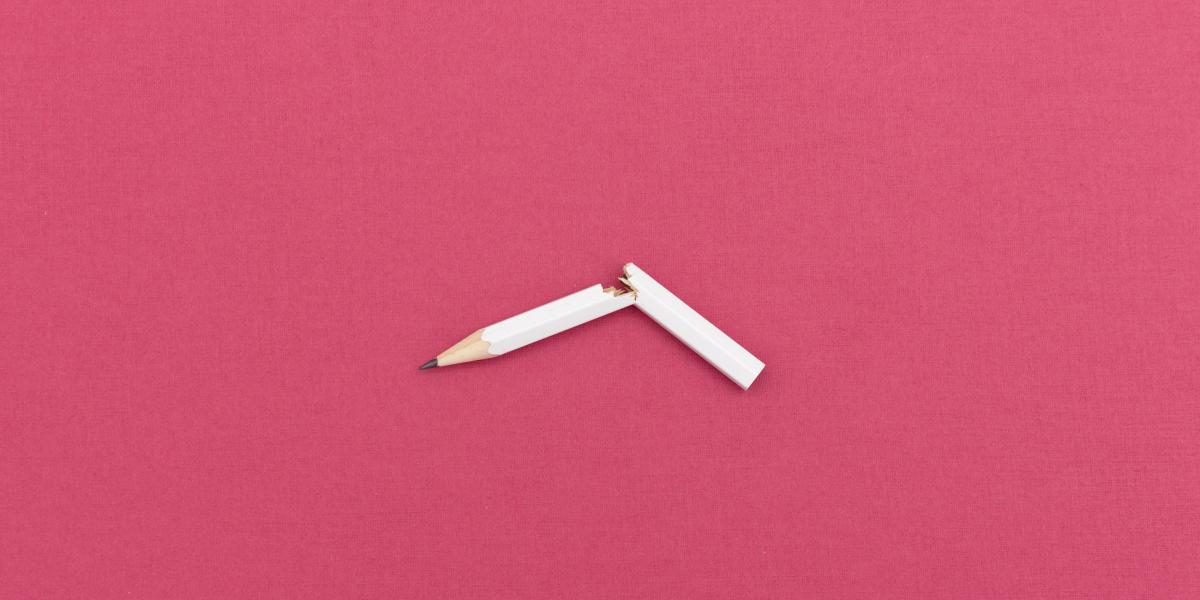 Like international student recruitment, education abroad programs, and classroom instruction, standardized testing is another corner of international education upended by the COVID-19 pandemic. As the outbreak spread across the globe and large gatherings were prohibited, in-person testing came to a halt—and U.S. institutions were forced to make quick decisions about the role of test scores in their international admissions decisionmaking process.
"As best as I can tell, that's to be determined in many cases. What we're seeing across the board in the United States is a relaxation of standardized testing requirements for the fall 2021 cycle," says Jessica Sandberg, MA, dean of enrollment at Duke Kunshan University.
Whether those accommodations reflect long-term changes is an open question, but the pandemic accelerated the discussion about the importance of testing and what form it should take.
"The silver lining is that the coronavirus has made us look at accessibility and make decisions to provide access to students as much as we possibly can without putting in barriers that aren't necessarily the best indicators of student success," says Michelle Kowalsky, MEd, director of international admissions and associate director of graduate studies at Western New England University.
Pre-Pandemic Changes in the Works
The changes related to testing affect two types of exams: standardized exams for academic achievement (e.g., the SAT and ACT) and English-proficiency exams. The former has been the subject of debate on campuses for years with regard to both domestic and international students. While the latter is mandatory for international students who want to study in the United States, the testing market has changed over the past several years, a process that the pandemic has only hastened.
Because academic standardized tests are held in testing centers, the spread of COVID-19 led to a rapid shutdown of testing when large groups could no longer congregate. As a result, many U.S. institutions suspended the testing requirement for applicants for the coming semesters.
"The silver lining is that the coronavirus has made us look at accessibility and make decisions to provide access to students as much as we possibly can without putting in barriers that aren't necessarily the best indicators of student success." —Michelle Kowalsky
"COVID-19 threw everything up in the air," says Marty Bennett, MA, president of SMIE Consulting. However, Bennett adds, the shutdown only accelerated a growing trend that questions the usefulness and fairness of standardized testing as a key component of international admissions. A related debate has already been spreading when it comes to domestic admissions.
"If you're going to make the argument that the SAT and ACT [are] not fair to all classes of students across the United States because of economic disadvantages, it's even less of a useful test for international students, who are typically not taught American English in their schools," Bennett argues.
A Flexible Approach to Testing
Prior to the pandemic, a few hundred schools had taken a different approach to standardized testing for international admissions. One of them was New York University (NYU), which instituted test flexibility in 2011. Students can choose from among 150 different tests for their application—everything from the usual SAT and ACT exams to national and international exams, such as the International Baccalaureate and A-levels. (As a result of the pandemic, the university has suspended even this requirement for applicants for the class of 2025.)
"This policy allows students to demonstrate their academic achievement and potential with a test that they feel best reflects their abilities and the education system in which they have studied," says Bobbe Fernando, MS, senior director of global admissions at NYU. "Our policy has been welcomed both within and outside the United States and has allowed us to evaluate our applicants in a more nuanced and thoughtful way."
Fernando says that while the pandemic's impact on standardized testing policies was notable, "the need for increased flexibility within admissions offices extends beyond that," she says. She argues that the pandemic underscored "the need for a contextual and holistic review" of admissions applications.
Pandemic Pivots to Test-Optional
That approach to reconsidering the importance of standardized testing is reflected in how quickly many institutions have embraced a test-optional approach for the 2020–21 academic year. A list compiled by education planner Sarah Loring de Garcia, MS, shows more than 500 institutions that are willing to accept a range of tests or are waiving standardized academic tests altogether. Many of those waiving tests are doing so only for the foreseeable future.
"These decisions were certainly aided by the preexisting arguments, but what might have taken many more years or been spotty happened in a dramatic crescendo," says Sandberg.
However, Sandberg says that for all their flaws, tests like the SAT and ACT still have value.
"When you take away standardized testing, you have to think [about] what you are going to replace it with," she says. "You are dealing with numerous and disparate systems of education around the world. The SAT and ACT do act as an equalizer. It's one place to test our assumptions."
Whether institutions decide to make the policy change permanent depends on where they are in their discussions about testing generally, says Bennett. "For those serious about changing, they'll use this opportunity," he says. "To do it for a single cycle doesn't make a whole lot of sense." However, he says that highly competitive schools are likely to return to standardized testing once the pandemic is over.
Effects on English-Proficiency Testing
Opting out of English-proficiency testing is not possible due to U.S. visa requirements. As in-person testing vanished, many admissions officers quickly chose online testing from firms to replace them.
"So many of the testing centers closed," says Jenna Briggs, MA, senior director of advanced studies and international student services at Saginaw Valley State University. Saginaw Valley is allowing applicants to use Duolingo, but "as a preliminary tool," Briggs says. "We reserve the right to test them when they arrive on campus in the fall."
Even schools that had been using online testing had to make accommodations for their graduate students. Kowalsky notes that Western New England University had been using Duolingo for undergraduate admissions but "had to quickly come up with [a] standard for graduate students" so that they could take the test as well.
"These decisions were certainly aided by the preexisting arguments, but what might have taken many more years or been spotty happened in a dramatic crescendo." —Jessica Sandberg
At-home testing not only offers convenience, its supporters say—it also offers a level of accessibility that testing centers cannot. Students do not incur the cost of traveling to a testing center, which can often be distant from students' homes, for example. Removing barriers can lead to more applicants for universities.
Sonya Brauchle, MS, associate director of international admissions at Mercy College in New York, says that her school made the decision to switch to Duolingo in just a week, typical of the speed with which choices had to be made. 
"When you're working with students already confused about the application and the visa, and who don't have an agent or a university partner to translate things, anything that makes it easier to get an application in will help you," says Brauchle.
Changes at Testing Firms
The pandemic hit at a time when the testing industry for English-language proficiency had been undergoing major changes. Accessibility has become a major issue to be balanced with security and quality concerns.
"Over the past 10 years, but more intensely over the past 6 years, the testing landscape has become much more competitive and dynamic," says Patrick Colabucci, EdD, director of international programs at UCLA Extension. "Many more universities started accepting a range of tests."
Testing firms like Duolingo, iTEP International, and others had to scramble as much as admissions officers. "We followed the traditional model of test centers in six countries," says Jim Brosam, MBA, president of iTEP International. "As we watched test centers close down, we talked about what we were going to do. Schools came to us and said they weren't stopping recruitment."
Because iTEP already had an online platform for testing business professionals, it could adapt quickly. "We made the decision on a Thursday, and by Tuesday morning we had it up and running," says Brosam.
Testing firms that delivered tests online benefited from changes forced by the pandemic. "We had a pretty staggering demand for the test," says Jennifer Dewar, MA, head of strategic engagement for Duolingo. "More than 1,500 institutions came to us in the past 4 months to start receiving the tests. Year-over-year test volume increased 1,500 percent."
Long-Term Implications for Testing
However, testing at testing centers has not come to a complete halt, as some countries have done a better job of containing the virus. According to a company spokesperson, "the IELTS Partners have introduced a range of precautionary health and safety measures in line with advice of the World Health Organisation and relevant government authorities." These precautions include social distancing and wearing masks during the exams.
"How long at-home testing will continue is largely up to the university," says Brosam. "The longer this pandemic goes on, the more prevalent it will be. Frankly, I think it's here to stay."
The long-term effects of rapid changes in testing policy are yet to be known. "We need to see how the performance of these students compares with the students before," says Sandberg. "We're not going to know the results of that experiment for several years."
"The pandemic forced us to make quick, concise decisions," agrees Kowalsky. "In a year or two, we'll have a better sense if this was a positive thing or not."
In the meantime, international admissions can take away some lessons in flexibility when it comes to testing.
"This won't be the last pandemic or the last time we're bringing in students from areas of instability," says Briggs, noting that Saginaw Valley recruits students from Syria. "We've been dealing with these things before, but COVID-19 shone a big spotlight on them," she says. "We just need to figure out how to accommodate students."  •
NAFSA Resources
About International Educator
International Educator is NAFSA's flagship publication and has been published continually since 1990. As a record of the association and the field of international education, IE includes articles on a variety of topics, trends, and issues facing NAFSA members and their work. 
From in-depth features to interviews with thought leaders and columns tailored to NAFSA's knowledge communities, IE provides must-read context and analysis to those working around the globe to advance international education and exchange.
About NAFSA
NAFSA: Association of International Educators is the world's largest nonprofit association dedicated to international education and exchange. NAFSA's 10,000 members are located at more than 3,500 institutions worldwide, in over 150 countries.