Practice Area Column
International Enrollment Management
Locked Down: Recruiting When You Can't Travel
Expanding virtual recruitment and finding new ways to collaborate can help enrollment professionals adapt to the new normal.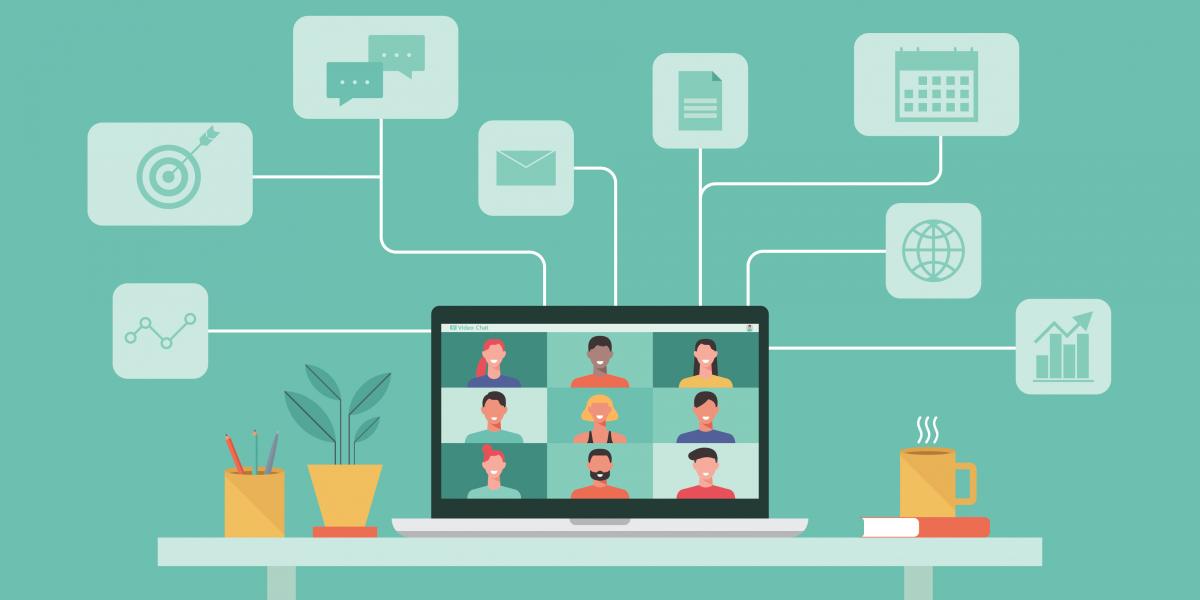 The coronavirus (COVID-19) pandemic has ushered in an era of uncertainty for international enrollment. Across the globe, recruitment and enrollment professionals face travel limitations and budget reductions, taking their most successful recruitment tools—such as in-person meetings and fairs—off the table. 
Despite these interruptions to business as usual, prospective international students are still gathering information about countries and institutions and making plans to study abroad. Just as classroom learning has gone online during this age of social distancing, it is essential for recruitment activities to go virtual as well. 
While some IEM professionals have embraced digital recruiting strategies for several years, others have experienced a crash course in this approach during the COVID-19 crisis. By adapting to the restrictions and finding different approaches to reach students, institutions may discover new ways of recruiting that lead to robust solutions for the future. 
Bolster Existing Virtual Recruitment Efforts
Many institutions had already been offering virtual campus tours, webinars, and one-to-one or small group meetings over platforms such as Skype or Zoom. Two institutions, the University of British Columbia (UBC) and Minnesota State University (MNSU), have long incorporated such tools in their recruitment strategies and were able to reallocate resources when travel was grounded.
UBC's typical recruitment strategy has included a blend of direct, or personal, engagement and indirect outreach through digital platforms and other media. Its prospective student website, which features an admissions blog and virtual campus tour, remains a key communication channel. In addition to the site, UBC maintains a suite of social channels, videos, and customer relationship management emails to maintain contact with interested students overseas. 
"Our digital strategy has allowed us to engage with prospective UBC students in places that are difficult to reach in the best of times." —Graeme Menzies
Through these existing channels, UBC has found an upside to the travel restrictions: Traveling recruiters have had more opportunities to collaborate with the nontraveling recruitment marketing and e-recruitment teams on digital channels and initiatives. 
"The key success with this strategy is its ability to extend our level of engagement to all corners of our home province, across the country, and around the world," says Graeme Menzies, MA, UBC's director of recruitment marketing and prospective student engagement. Even before the limits on travel, says Menzies, "our recruiters were not able to visit every student, at every school, everywhere. Our digital strategy has allowed us to engage with prospective UBC students in places that are difficult to reach in the best of times." 
Similar to UBC, MNSU already offered a series of virtual webinars to provide general information about the university, its application and admissions processes, and scholarships. After the pandemic grounded its staff, MNSU engaged with third-party vendors, which allowed the university to reach a wider student audience in strategic markets. In North Africa and the Middle East, MNSU's vendor promoted recruitment events to their network of high school contacts and social media advertising. 
"We were able to shift the budget that we had planned to use for in-person recruitment events to try out some of these vendors and the activities they sponsor," says Elizabeth Lohrenz, international recruitment and retention specialist at MNSU. "These agencies were able to market to a much broader audience than we have within our scope."
Leverage Partnerships 
There is no need for institutions to navigate the new reality of international student recruitment alone. Instead, maximizing existing collaborations with partners on the ground, including third-party vendors and on-site program administrators, can help institutions navigate new spaces in the current environment. 
"We are all in this together, but together we are stronger," says Vanessa Andrade, director of international programs and partnership development and deputy senior international officer at California State University-Northridge (CSUN). 
"We are all in this together, but together we are stronger." —Vanessa Andrade
Since the onset of the COVID-19 crisis, for example, CSUN has participated in virtual college fairs through several different providers. Andrade was especially pleased with the platform offered through FPP EDU Media, which offers a combination of chat and video capabilities that allow recruiters to have conversations with several prospective students at once. Consequently, CSUN has cast a wider net.
"I feel that it's a success story to have developed that stronger, deeper connection with overseas partners," Andrade says. "When people come together to solve a problem, the bond becomes stronger, and trust is built between them. That makes the future is a little less daunting."
Maria Arnau, MBA, managing director for Gulf EDU Tours, says agencies can complement the information already available via university websites.
"Sometimes a mere two-minute conversation with an admissions officer…beats all the information available online, and that can change it all," Arnau says. "Before COVID-19, we were able to bring groups [from] universities to physically visit high schools and meet students face to face. And now, we are working on finding the best way to virtually connect universities' admissions officers and students. Local agents or representatives might be the only chance for universities to have direct contact with prospective students and their families for a while."
Rally Current Students and Alumni
Though digital natives are savvy with a broad spectrum of technologies, from texting and messaging apps to video chats, they still value the old-fashioned phone call. Earlier this year, the international office at MNSU hired several student workers to assist with virtual outreach to prospective students. Making initial contact via WhatsApp, current students answer questions on everything from admissions procedures to academic requirements—and, most important, however, they can answer questions about what it is like to be a student at MNSU.
Student retention, one of the final phases of an enrollment strategy, also comes into play. "Because most of our international students are back home, our communication with them has to be strong to help boost retention rates," Andrade says. "We want to make sure that they are coming back for the fall, either in person or virtually, and that they continue with us all the way to graduation." 
"Our alumni are our best marketers because they know how we teach." —Caroline Gear
If traveling recruiters from an institution cannot be on the ground in a particular country, consider those who are already there: international alumni. Word of mouth is one of most effective means of advertising and comes at little to no cost. Some institutions, such as the International Language Institute of Massachusetts (ILI), ask alumni around the globe to help promote their programs, sharing their experiences through testimonial videos and blog posts. 
"Our alumni are our best marketers because they know how we teach," says ILI executive director Caroline Gear, MA. "We're reaching out to them and having them write the scripts using their words, rather than ours."
Embrace the New Normal 
As global efforts to control the spread of COVID-19 continue, virtual connections are the new normal. It is essential for institutions to adapt their recruiting strategies to incorporate and expand digital approaches.
"Students don't want you to go dark. They're hoping you'll be a beacon for them." —Samantha Talavera
Samantha Talavera, MA, marketing and communications manager for Global Launch at Arizona State University, urges institutions to embrace their online recruiting presence. She has found email marketing to be the most cost-efficient and effective approach for getting the attention of prospective international students.
"There are many things you can do online and on social media for free—just have a consistent presence," she says. "Students don't want you to go dark. They're hoping you'll be a beacon for them."
Arnau adds, "In what seems to be a buyer's market right now, universities with a stronger virtual presence might have a better chance for recruitment. We can apply the same [principle] to all companies and players involved in the higher education sector: Those that can better virtually bridge the gap between universities and students might turn out more successful than others that do not adapt to the new normal."  •
NAFSA Resources
About International Educator
International Educator is NAFSA's flagship publication and has been published continually since 1990. As a record of the association and the field of international education, IE includes articles on a variety of topics, trends, and issues facing NAFSA members and their work. 
From in-depth features to interviews with thought leaders and columns tailored to NAFSA's knowledge communities, IE provides must-read context and analysis to those working around the globe to advance international education and exchange.
About NAFSA
NAFSA: Association of International Educators is the world's largest nonprofit association dedicated to international education and exchange. NAFSA's 10,000 members are located at more than 3,500 institutions worldwide, in over 150 countries.