Practice Area Column
International Education Leadership
Cross-Training Staff Leads to Cross-Department Wins
When staff members from different areas of the international office are familiar with each other's responsibilities—and can provide back-up support when necessary—it boosts strategic goals and builds resilience.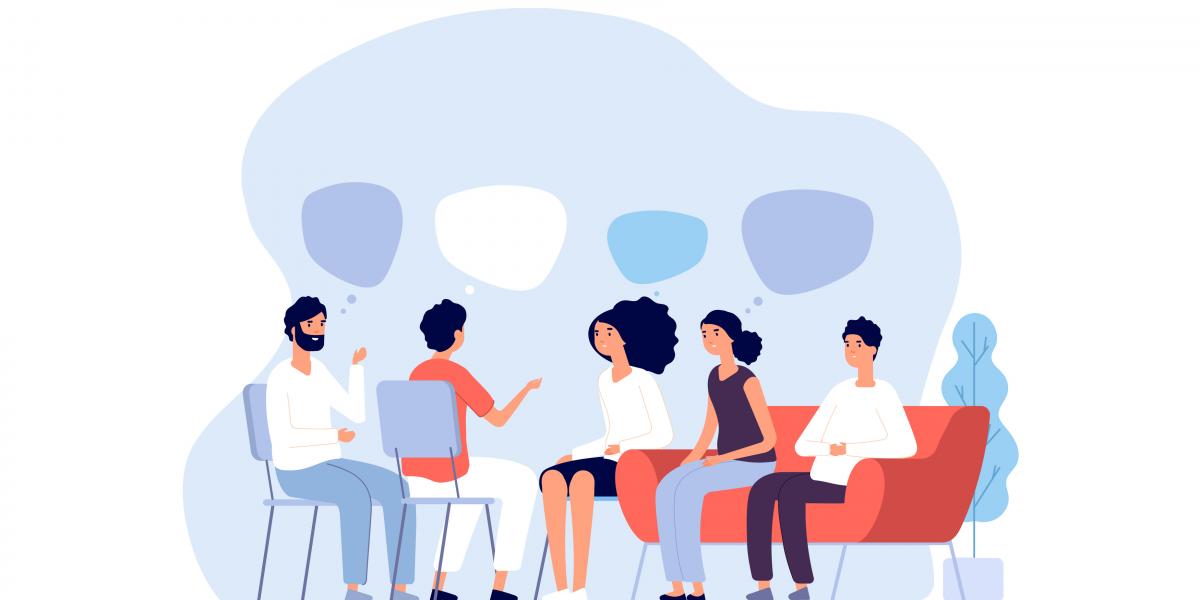 When William I. Brustein, PhD, arrived as senior international officer at West Virginia University in 2016, he frequently heard reports that students and faculty were dissatisfied when they visited the international office with questions about visas or study abroad programs. Often, they were told by staff who did not have answers to such questions that these were not their areas of responsibility.
Editor's note: Listen to an audio version of this story below.
"We realized that wasn't the message we wanted to send to our students and to faculty," Brustein says. "We're not that big of an operation that people who work in education abroad couldn't meet their colleagues in international student services."
The disconnect between international student services and education abroad was the result of years of each department working independently. They were only brought together when Brustein consolidated all international activities under the Office of Global Affairs. To remedy the problem and promote collaboration, he instituted cross-training across areas of expertise.
Cross-training gives staff the opportunity to understand the basics of their colleagues' jobs, says Brustein, as well as how their unit fits into the institution's overall mission. He says that cross-training staff over the previous 4 years allowed WVU's global affairs office to respond more nimbly to the pandemic. 
"Because we'd done this cross-training and shadowing, if it comes to future decisions or a need to reduce staff, or people might retire...or leave, we have people who can step in now," he says. 
At a time when many institutions face both budget cuts and staff reductions, international education leaders have had to ask their teams to perform different tasks, take on new responsibilities, shift workloads, and increase flexibility. Cross-training not only provides an important professional development opportunity for international educators but also contributes to the sustainability of the international office by promoting efficiency and making the best use of resources. 
An added bonus: In addition to breaking down silos within international offices, cross-training between the international office and the rest of the institution makes internationalization efforts on campus more sustainable.
"You want to have people who are really knowledgeable and the go-to people for what they do," says Jennifer Evanuik, MEd, executive director of global engagement at Central Michigan University. "But if you're so stuck in your day-to-day work, you might not even see how your work relates to the person who sits next to you, let alone be responsive to what's going on at your institution."
Start Simple, Share Knowledge, and Collaborate Intentionally
To help bridge the gap between international student services and education abroad at WVU, Brustein began by asking employees from different areas to make hour-long presentations about their job at monthly staff meetings. Then, he invited staff to spend a week shadowing their peers in other divisions. 
"This started to make a major change in the operation where people could then answer questions [from students]" about areas outside their expertise, says Brustein. "They might not be able to delve deeply into the question...but they would answer the preliminary questions and know exactly whom to direct this person to."
"If you're so stuck in your day-to-day work, you might not even see how your work relates to the person who sits next to you, let alone be responsive to what's going on at your institution." —Jennifer Evanuik
At Emerson College, staff members who attend conferences and participate in other professional development opportunities report back to the larger global engagement team. Senior international officer Anthony Pinder, EdD, also organizes retreats with his directors where they share the major trends in their areas and work together to identify priorities for the department. 
Another strategy for cross-training is assigning people to work on project teams across divisions, says Luchen Li, PhD, director of global education at Goucher College. Intentional collaboration between departments breaks down institutional silos, and participants learn about their colleagues' expertise in the process. 
Li recently convened his entire staff—including admissions officers, international student advisers, and leaders who oversee study abroad and SEVIS compliance—to work on international student recruitment strategies, and each team member brought something unique to the table. The entire group learned about designing marketing materials for international students and various markets for recruitment. "A team is just the platform for sharing," he says.
Creating a Better Experience for Students
Just as Brustein wanted to ensure students could get answers to a variety of questions when they stepped into WVU's global engagement office, other institutions realize that students—especially prospective students—might be frustrated if they are sent to multiple points of contact. Cross-training staff can alleviate these frustrations.
At Boston University, the international admissions and recruitment team works closely with international student services with a shared goal to "best serve the students," says Anne Corriveau, MEd, director of international admissions at Boston University. 
"In our meetings," says Corriveau, "we're talking about what each of us is doing and how we're working collaboratively, so that we can speak to this from an outfacing perspective to the students who are coming in." 
At Grinnell College in Iowa, senior international officer Kate Patch, PhD, wanted to cross-train employees to be able to step in if someone is out of the office. "I want each staff member to know what everyone else is doing in a broad sense, but like many small offices, we've always had to step in if someone's on vacation or on leave," she says. "You need to know how to be able to step in and make things run."
"Like many small offices, we've always had to step in if someone's on vacation or on leave. You need to know how to be able to step in and make things run." —Kate Patch
One area where Patch had done significant cross-training is in international health and safety. Once students had been evacuated from programs abroad in the spring, Patch realized they needed to collect data on health and safety in countries where partners and providers were operating. The assistant director of off-campus study was trained in protocols such as risk mitigation, travel warnings, communication strategies, and data analysis, and was able to step up to the project. 
Doing More with Less, Strategically 
Most international offices have been asked to do more with less for years, and the pandemic only exacerbated budget cuts. Central Michigan faced a 16 percent budget cut this academic year, which impacted the staffing of its Office of Global Engagement. One staff member had reduced hours, three jobs were eliminated, and the office was not able to fill a vacant study abroad adviser position, Evanuik says. 
In the face of staff layoffs, "we don't want to have the appearance of decreased services to our stakeholders, but in reality, we can't do everything that we were doing," she says. Evanuik determined where to concentrate cross-training efforts by looking at short- and long-term strategic goals to decide which core functions needed to be filled. 
Evanuik says that because the processing of I-20s was moved to international admissions and recruitment, she was able to enlist a staff member who had previously been working with international students to help with study abroad advising and managing the office's social media and communication efforts.
There are areas where cross-training has its limits; narrow areas of expertise might not be the best focus, says Evanuik. Because Central Michigan only hosts around 40 scholars on a J-1 visa, she says it does not make sense to have multiple staff staying abreast of the latest developments on J-1 regulations. It does make sense, however, for everyone to have a basic understanding of high-demand areas. 
Participation in study abroad, in contrast, had been growing rapidly prior to the pandemic. For a study abroad fair last year, Evanuik's office trained all office staff to answer basic questions about education abroad. They also learned when to refer a student for a one-on-one appointment with a study abroad adviser. 
Finding the Right Skill Set Fit 
Before she reassigned responsibilities in her office at Central Michigan, Evanuik consulted with the directors of the different units to get input about their team members' strengths. "You have to rely on what you know about staff members," she says. 
Then she had individual conversations with the staff members to make sure the new job description aligned with both their skill sets and their goals. 
"You don't want to overburden your staff and put the wrong responsibility to the wrong person. You want to match [skill sets and work] accurately, rather than designate without consulting the staff." —Luchen Li
At Goucher, Li sends out an annual survey to individual staff members to take stock of what they have enjoyed working on, what they do not like, and what skills they want to develop. "That provides the baseline and basic knowledge for me to understand what each staff member is interested in," he says. The survey allows him to identify "where is the need and who can do what."
Li also suggests being realistic about workloads. "You don't want to overburden your staff and put the wrong responsibility to the wrong person," he says. "You want to match [skill sets and work] accurately, rather than designate without consulting the staff."
Matching Staff Strengths with Institutional Needs
Besides its main campus in southern California, Pepperdine University operates seven study centers in other countries and a location in Washington, D.C. Collectively, the centers employ 40 staff and 40 faculty worldwide. 
Since all study abroad for fall 2020 has been suspended, the international office at Pepperdine has to figure out ways to utilize the skill sets of its staff and faculty as they wait for normal programming to resume. 
"We had to get really creative," says Beth Laux, MPA, executive director of international programs. For example, staff abroad have worked with the admissions office to recruit and support prospective international students. They also helped translate university materials into multiple languages. "Our staff in Buenos Aires translated a number of materials in Spanish for our human resources department to help prevent us from having to pay that out to an external party," Laux says. 
Faculty who would typically teach study abroad students were enlisted to teach courses for Pepperdine's main campus. "Because we have such high levels of participation in study abroad programs, that meant we had to create course sections [that] we didn't plan to offer," she says. 
At Emerson, Pinder has drawn on his study abroad staff to help with programming for international students who started fall 2020 with partners abroad because they were unable to travel to the United States. 
"We had a hundred Chinese students who were expecting to come to Boston for the first time, who have just been entered into their freshman semester at another institution on an Emerson-branded initiative," Pinder says. "But still they don't know Emerson yet."
Typically, the college's education abroad staff would be doing reentry programming for returned study abroad students, but now they will be helping the cohort of international students who started abroad orient to the Boston campus. 
"If we are more proactive in finding the needs that our universities don't even realize that they have, we have a little more control over how those requests fit into the reality of our workloads." —Beth Laux
International education leaders need to "recognize the skills and the needs of different stakeholders and match those up in a way that's valuable, both for the international office and to the institution at large," Laux says. She had to actively seek out new opportunities where her team could fill in. 
"I had to be aggressively going out and looking for gaps that needed to be filled," she says. "If we are more proactive in finding the needs that our universities don't even realize that they have, we have a little more control over how those requests fit into the reality of our workloads." 
Creating a Mutually Beneficial Opportunity
At its core, cross-training is an opportunity for both individuals and institutions. Framing it as such is the best way to get everyone involved on board, especially staff members who already have been stretched thin during the pandemic.
At Lynn University in Florida, Erin Garcia, MA, director of international programs and services, has had to merge her education abroad and international student services teams since COVID-19 hit in March "to more efficiently use our resources—human, budgetary, and material." 
With study abroad programs suspended, her learning abroad adviser has been cross-trained as a designated school official to help support their F-1 population, which did not decline as much as expected. 
"Right now, it's a good balance of work for all of us, since he can still do the projects we're working on for learning abroad and take on some of the overflow of work from the ISS side," Garcia says. 
Garcia adds that cross-training not only makes the international office more sustainable but also allows staff to be professionally resilient: "You don't necessarily have to change jobs...to grow your career," she says. "Learning more about other areas of international education can be a great way to develop professionally, broaden your perspective in the field, build your résumé, and open up more options for future career moves."  •
NAFSA Resources
About International Educator
International Educator is NAFSA's flagship publication and has been published continually since 1990. As a record of the association and the field of international education, IE includes articles on a variety of topics, trends, and issues facing NAFSA members and their work. 
From in-depth features to interviews with thought leaders and columns tailored to NAFSA's knowledge communities, IE provides must-read context and analysis to those working around the globe to advance international education and exchange.
About NAFSA
NAFSA: Association of International Educators is the world's largest nonprofit association dedicated to international education and exchange. NAFSA's 10,000 members are located at more than 3,500 institutions worldwide, in over 150 countries.