Voices
Shawn Askinosie: Creating Cultural Exchange Through Chocolate
A criminal defense attorney-turned-chocolate maker in Missouri creates intercultural exchange opportunities for local high school students through his Chocolate University.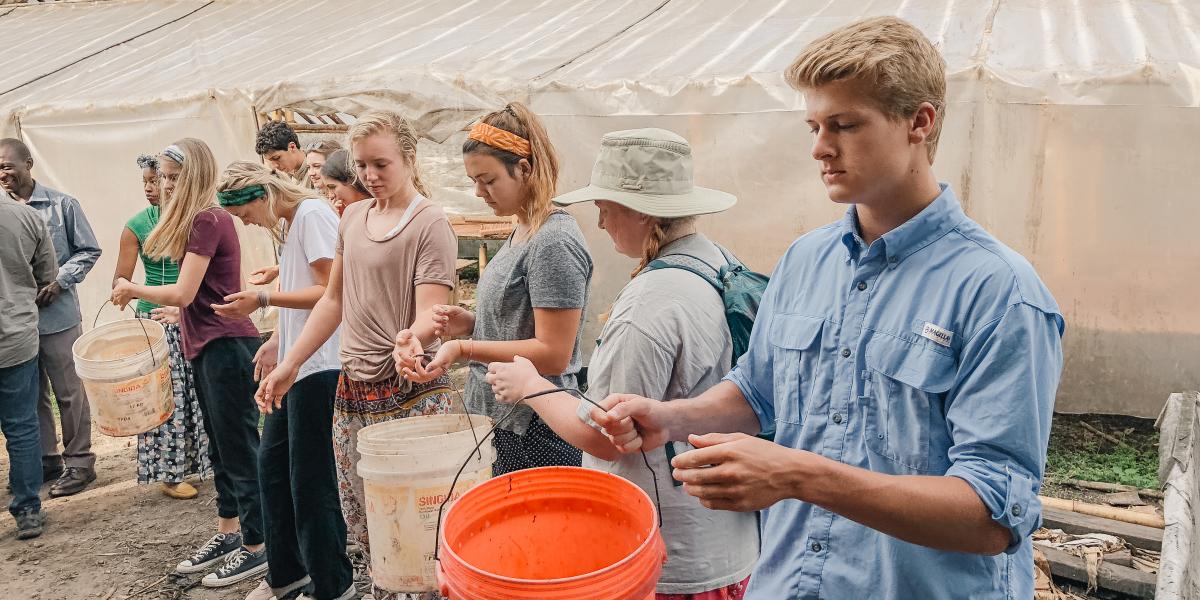 In 2006, Shawn Askinosie took his first trip to source cocoa beans from Ecuador for his new venture, Askinosie Chocolate. Today, he is once again preparing to travel to Ecuador—this time for his 45th origin trip. 
A former criminal defense attorney, Askinosie founded one of the first bean-to-bar chocolate companies in the United States. He also coauthored a book, Meaningful Work: A Quest to Do Great Business, Find Your Calling, and Feed Your Soul, with his daughter, Lawren, about how companies can operate socially responsible business models. 
Askinosie Chocolate has a threefold mission: to trade directly with the farmers who provide their cocoa beans, to educate students in the United States and abroad, and to make great chocolate. 
How did you decide to start your company?
I was a criminal defense lawyer for 20 years, and I specialized in the most serious felony cases. After that amount of time, I was ready for a change. The challenge became finding what it was that I would do next....I landed on chocolate. 
So, about 14 years ago, I started a bean-to-bar chocolate factory in Missouri and I quit my law practice. I started this company at the beginning of the bean-to-bar movement in the United States. There were only a couple of chocolate companies starting at the same time we were, and now, there's a huge wave of chocolate makers around the country and around the world.
Can you explain more about the threefold mission of Askinosie Chocolate?
When I started