The International Educator Podcast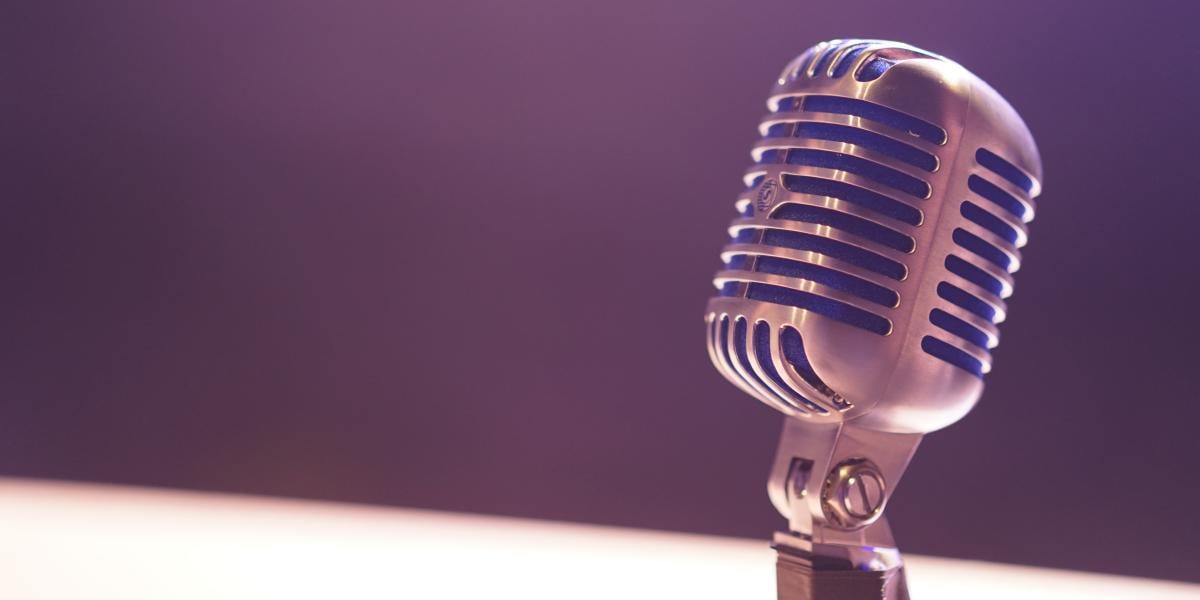 Welcome to the International Educator podcast, where we bring you a new story each month. Listen here, or find the IE podcast on Spotify, Apple Podcasts, Google Podcasts, or Amazon Music.
This month, longtime member and previous NAFSA president Fanta Aw assumes the role of NAFSA's CEO and Executive Director. Originally from Mali, Aw came to the United States as an international student at American University, where she spent both her academic and professional careers to this point. Most recently, she was vice president of undergraduate enrollment, student life, and inclusive excellence. (Read more about Aw in NAFSA's press release announcing her appointment as CEO.)
In this episode, sponsored by IELTS, Aw shares memories and pivotal moments from her time as an engaged NAFSA member and member-leader, what excites her about her new position, and her vision and priorities for both the association and the field of international education. Read the interview in the March issue of International Educator.
This episode of the IE podcast brings you insight from four professionals in the field who are working to advance diversity, equity, and inclusion in international education. You'll hear from:
Jewell Winn, Tennessee State University
Lysette Davi, Arizona State University
Marcus King, Prairie View A&M University
Adriana Smith, AIFS Abroad
They share their motivations, how they support students from diverse backgrounds, and how they create inclusive international experience for all students—particularly those who have been historically marginalized in higher education. Read the full article, plus one additional interview.
NAFSA liaises with many different government agencies on behalf of, and in the interest of, its members and the students they serve. In addition, NAFSA advocates and works with Congress and the White House on a number of policy priorities. At the midpoint of the Biden administration, how are those government agencies and policymakers faring? NAFSA's Steve Springer and Erica Stewart give a progress report—complete with letter grades—on these agencies, Congress, and the White House. Who gets an A+ and who needs improvement?
NAFSA Resources and Links:
To mark Hispanic Heritage Month, this episode of the IE Podcast is a conversation with Lysette Davi at University of Arizona and Frances Santiago of University of Puerto Rico-Mayagüez. They share their career journeys in international education, perspectives on diversifying the profession, challenges and successes in serving the Hispanic student population on their campuses, what international educators on all campuses can do to better serve these students, and more.
In this episode of the IE Podcast, we're going behind the scenes of the newly refreshed International Education Competencies 2.0 (IE Competencies 2.0) with Holly Hudson and Marcel Bolintium. Holly and Marcel are two members of the Competencies Commission, the group of NAFSA members and leaders who were nominated by their peers to create the new edition of the IE Competencies. They give a glimpse into what's changed since 2015, when the original IE Competencies was published, why certain changes were made, how the commission approached this work, the value the IE Competencies 2.0 brings to the field, and how international educators in all knowledge communities can use the document in their everyday work. Find the IE Competencies 2.0 in the NAFSA Bookstore.
Conversations around sustainability in international education have increased in recent years, and there is a growing contingent of international educators who are mobilizing for action to address the climate crisis. One key voice is Ailsa Lamont, who is the director of Pomegranate Global, an international education consulting group that offers a range of climate action services. Based in Australia, Ailsa currently serves as president of CANIE, the Climate Action Network for International Educators, which she co-founded in 2020. She is also one of NAFSA's 2020-2021 Senior Fellows, a group that wrote the white paper titled Sustainability in International Education. In this episode of the IE Podcast, we spoke with Ailsa about:
her background in international education and interest in climate change, and how they intersect;
the biggest misconceptions and assumptions people in international education have about the climate crisis;
the challenges when it comes to sustainability in international education, as well as the opportunities to address those challenges; and
practical ways international educators can make a difference in addressing the climate crisis on their campuses.
This month on the International Educator podcast is a two-part episode featuring conversations with contributors to NAFSA's recent book, Engaging International Alumni as Strategic Partners, and other experts on this topic. In Part 2 of the episode, Maria Gallo and Kevin Fleming discuss the intersection of transformational philanthropy and international alumni engagement. Maria and Kevin co-authored a chapter on this topic in Engaging International Alumni, and their conversation covers:
the difference between transformational philanthropy and traditional philanthropy;
why institutions should involved international alumni in philanthropy efforts;
examples of success in this area;
how the pandemic changed the way institutions leverage their international alumni networks; and
their personal experiences that contributed to their expertise in this area.
This month on the International Educator podcast is a two-part episode featuring conversations with contributors to NAFSA's recent book, Engaging International Alumni as Strategic Partners, and other experts on this topic. In Part 1 of the episode, Gretchen Dobson, who is one of the co-authors of the book, talks with Serge Sych from Central European University about partnering with international alumni to advance marketing, branding, and student recruitment goals. Their conversation covers:
why institutions should leverage alumni in brand-building efforts and how to build a program to do so; successful tactics to engage alumni;
the keys to creating a sustainable recruitment strategy;
where to begin when starting from scratch; and
a few do's and don't's Serge has learned along the way.
This episode is a conversation with Margaret Wiedenhoeft and Corrine Henke, the two co-editors of the forthcoming book NAFSA's Guide to Education Abroad, Fifth Edition. Given the changes in the field since the last edition came out in 2014, they discuss how those changes informed the contents of the new book, trends in education abroad, the chapters they think every international educator should read, and more.
About International Educator
International Educator is NAFSA's flagship publication and has been published continually since 1990. As a record of the association and the field of international education, IE includes articles on a variety of topics, trends, and issues facing NAFSA members and their work. 
From in-depth features to interviews with thought leaders and columns tailored to NAFSA's knowledge communities, IE provides must-read context and analysis to those working around the globe to advance international education and exchange.
About NAFSA
NAFSA: Association of International Educators is the world's largest nonprofit association dedicated to international education and exchange. NAFSA serves the needs of more than 10,000 members and international educators worldwide at more than 3,500 institutions, in over 150 countries.
NAFSA membership provides you with unmatched access to best-in-class programs, critical updates, and resources to professionalize your practice. Members gain unrivaled opportunities to partner with experienced international education leaders.