New! The International Educator Podcast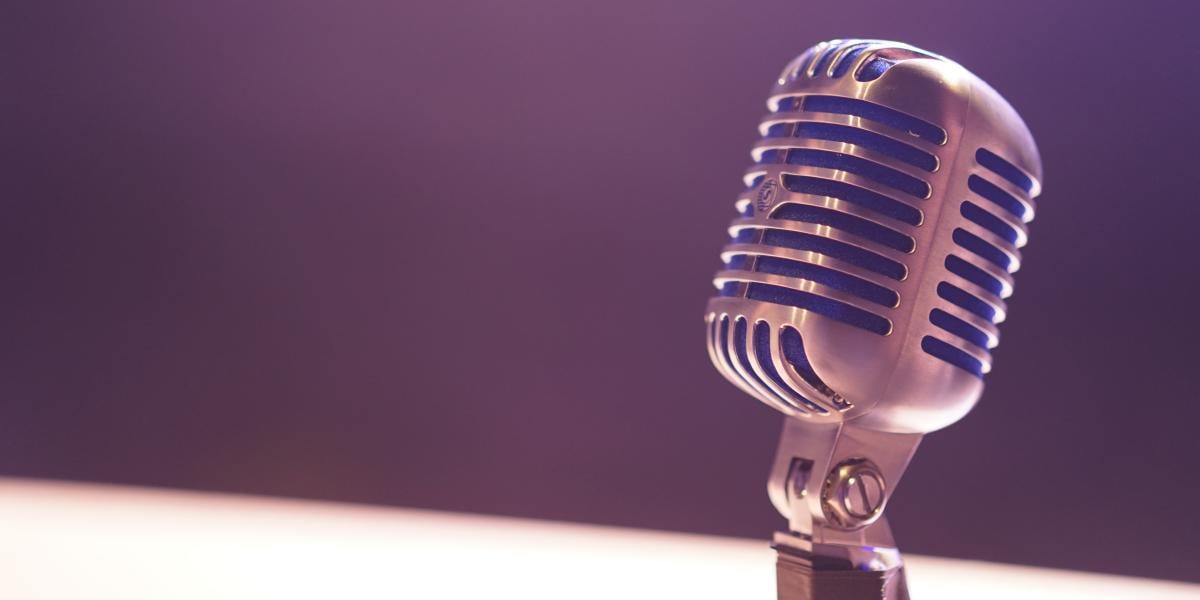 Welcome to the new International Educator podcast, where we bring you a story from each issue in audio form. 
April 2021
Over the past year, international students and scholars have leveraged their expertise on the frontlines of the battle against COVID-19 around the globe, including in the United States. As doctors, engineers, and researchers, they have been critical in the country's fight against the pandemic through life-saving work in different areas. Hear two doctors—one from China via Canada, the other from Brazil—talk about what it's been like to work as medical professionals during the pandemic and how they have dealt with professional and personal challenges. (Read about their experiences and the stories of six other international students and scholars.)
---
March 2021
Amid a year of budget tightening, revenue shortfalls, and staff stretched thin, international offices are feeling the effects of decreased international student enrollment and the COVID-19 pandemic. In this environment, understanding the budget workings and processes on campus can help international educators get a realistic picture of their financial footing. International Educator spoke with Lynne Schaefer, MBA, who has more than 30 years of experience in finance at higher education institutions and is currently vice president for finance and administration at the University of Maryland-Baltimore County (UMBC). Schaefer shares what international educators need to know about the budget process, who really makes decisions about competing priorities, common misconceptions about finance on campus, and more.
---
February 2021
Following a challenging 4 years for international education in the United States and a contentious election season, many professionals in the field were relieved when Joe Biden was sworn in as president. In his first few weeks in office, there has been a steady stream of executive orders and other actions from the White House. What do they mean for international education? And what else does NAFSA hope to see from the Biden administration and Congress? To put the news in context, International Educator spoke with Jill Allen Murray, MPA, NAFSA's deputy executive director of public policy, about her team's to-do list for the new administration and signs of hope less than a month into Biden's presidency. (Read the interview here.)
---
January 2021
This episode of the International Educator podcast is brought to you by Education in Ireland.
There is no one-size-fits-all pathway to leadership, and that is especially true across the field of international education. International Educator asked nine leaders in the field about their leadership journey, turning points in their careers, qualities they think good leaders should cultivate, and skills that will be critical as international educators and institutions emerge from the COVID-19 pandemic. (Read the full story.)
---
December 2020
Ravi Shankar has served as the president and chair of NAFSA's board of directors since January 2019, the culmination of decades of involvement as a NAFSA member and member-leader. Bringing his deep experience in international education, Shankar reflects on 2020 and what's in store for the field for 2021 and beyond—including how NAFSA's revised Strategic Plan frames the organization's vision for the future. Shankar says the updates, which center on three themes of educate, advocate, and innovate, were considered and made in real time as COVID-19 swept the globe, rendering profound effects on international education. Currently the assistant vice provost and director of international services at the University of Rochester, Shankar will end his term the president and chair of NAFSA's board of directors this month. (Read the story.)
---
November 2020
At a time when many institutions face both budget cuts and staff reductions, international education leaders have had to ask their teams to perform different tasks, take on new responsibilities, shift workloads, and increase flexibility. Cross-training not only provides an important professional development opportunity for international educators but also contributes to the sustainability of the international office by promoting efficiency and making the best use of resources. An added bonus: In addition to breaking down silos within international offices, cross-training between the international office and the rest of the institution makes internationalization efforts on campus more sustainable. (Read the story.)
---
October 2020
Edward Alden, MA, is an author, journalist, and professor, as well as the Bernard L. Schwartz senior fellow at the Council on Foreign Relations. Specializing in U.S. economic competitiveness, trade, and immigration policy, Alden sees how economics and foreign policy intersect with higher education. International Educator spoke with Alden about the long-standing bipartisan support for international students in the United States, the country's eroding competitive edge compared with other top destination countries, U.S.-China relations and the implications for international education, and more. (Read the story.)
---
September 2020
Since #YouAreWelcomeHere first appeared in social media posts in 2016 as a message to international students that they are welcome on U.S. campuses, the campaign has expanded from its grassroots beginnings to a comprehensive scholarship program in 2018. The inaugural class of 20 #YouAreWelcomeHere scholars arrived on campuses across the country last fall, and International Educator talked to five of them to learn about their first year in the United States and their experience of living and learning through a pandemic. The students also shared stories of the challenges of navigating a new educational system, learning about U.S. culture, and making friends from around the world. As they all start their second year in the United States, they look forward to reconnecting with their campus communities. (Read the story.)
---
August 2020
Since late May, as protests against racism and police brutality spread across the United States, conversations in the public and private spheres have spurred many international educators to confront their own biases and actions. International Educator spoke with five professionals in the field to discuss their experiences as Black international educators and why talking to international students about racism is important. Listen to the podcast to hear from Kaloki Nabutola, PhD; Andrew Gordon; Tonija Hope Navas, PhD; Michael Reid; and Jewell Green Winn, EdD. (Read the story.)
---
July 2020
As international educators continue to experience unprecedented uncertainty, they are undergoing change on multiple levels: in their personal lives, in their communities, in their careers and professional lives, and as global citizens. How can the international education community deal with these changes on a collective and individual level, as well as consider what might be next for themselves and the field? International Educator spoke with life and career coach Elisabeth Kingsley, MBA, about this uncertainty and the opportunities that the COVID-19 pandemic and the current movement related to racial justice offer in this collective moment, as well as ways to be in "the neutral zone" together. (Read the story.)
About International Educator
International Educator is NAFSA's flagship publication and has been published continually since 1990. As a record of the association and the field of international education, IE includes articles on a variety of topics, trends, and issues facing NAFSA members and their work. 
From in-depth features to interviews with thought leaders and columns tailored to NAFSA's knowledge communities, IE provides must-read context and analysis to those working around the globe to advance international education and exchange.
About NAFSA
NAFSA: Association of International Educators is the world's largest nonprofit association dedicated to international education and exchange. NAFSA's 10,000 members are located at more than 3,500 institutions worldwide, in over 150 countries.