Practice Area Column
International Education Leadership
Overlapping Goals: Tips for Working with the Diversity Office
Collaboration between senior international officers and leaders of diversity, equity, and inclusion starts with identifying mutual goals.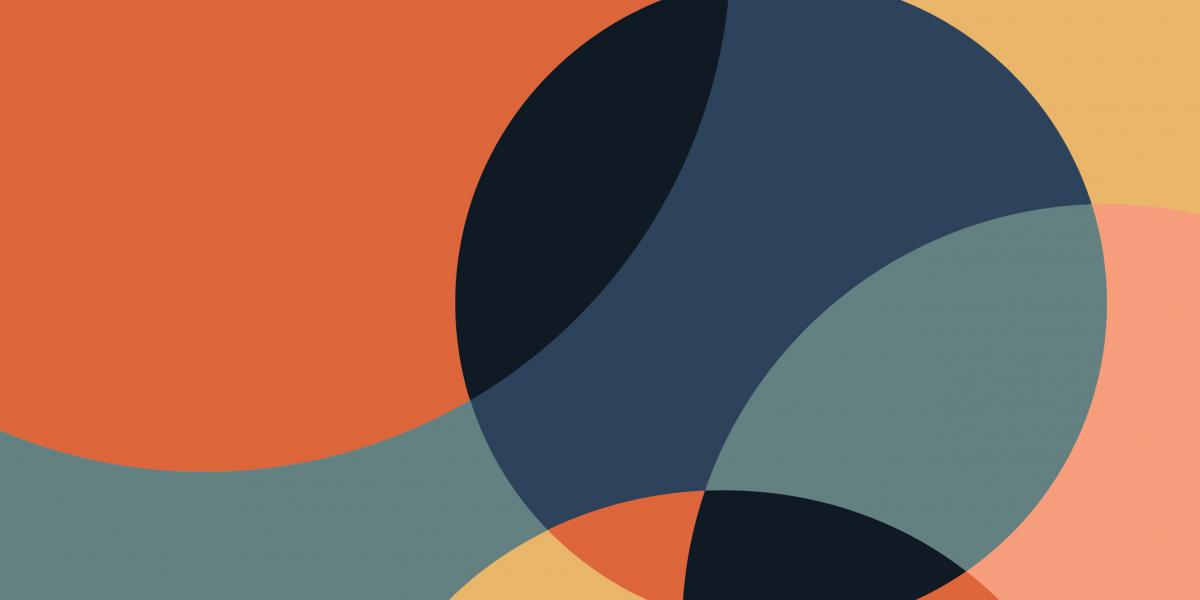 Over the past several years, more institutions have intentionally created offices and staff positions related to diversity, equity, and inclusion (DEI). The upheaval experienced in 2020 due to the COVID-19 pandemic, the U.S. presidential election, protests against racism, and other events only added to the urgency to focus systematically on DEI, as campuses undertake major efforts to become more inclusive. 
For senior international officers (SIOs), this work is closely connected to their own commitment to global learning. Valuing diversity, educating students about other cultures, and creating a welcoming environment for international students, faculty, and scholars on campus are all part and parcel of the work of SIOs. That makes for a natural connection with the DEI office and its leadership, often called chief diversity officers (CDOs). 
"It's very difficult to talk about DEI and not talk about international students, and [vice versa]," says Jewell Winn, EdD, executive director for international programs at Tennessee State University. "The two go hand in hand." For that reason, says Winn, who is both an SIO and a CDO, "I consistently tell my colleagues to reach out to the CDOs on their campus."
Here's how SIOs and other leaders in the international office can build and deepen these important relationships.
1. Begin by building on commonalities.
For SIOs and other leaders in the international office to foster relationships with their counterparts in the diversity office, "focusing on the similarities is where to start," says Hilary Kahn, PhD, associate vice chancellor for international affairs at Indiana University–Purdue University Indianapolis (IUPUI).  
"I think there are a lot more similarities than we might realize," she says. "The biggest similarities are what we're trying to achieve in classrooms and [that we are] trying to create a campus that is open-minded and global. We both believe in the need to break through the barriers of differences." 
2. Know where roles overlap, and play to each other's strengths.
Indeed, the similarities run so deep that a few universities, including Winn's, have combined the roles of SIO and CDO into a single position. The fit may be a natural one, but not everyone approves of it, says Eduardo Contreras, EdD, associate provost for international education, diversity, and inclusion at the University of Portland in Oregon.
"There's disagreement that the two offices should be together even on this campus," he says. "Colleagues have told me that it somehow diminishes the work of both units when you squish it all together."
Yet Contreras argues that international officers come to DEI with at least a basic understanding of the issues involved. 
"I do think we have an advantage because we understand diversity, we understand discrimination," he says. "We understand the surface level. It's the part about equity where we fall through. Even as much as we think we get it, it's really hard to get it."
"It's very difficult to talk about DEI and not talk about international students, and [vice versa]. The two go hand in hand." —Jewell Winn
On the majority of campuses, where the two roles are separate, the goals of each aren't necessarily the same. It's not unusual for the two offices to have different focuses due to different organizational structures.
"We're in academic affairs, so many of our goals are in line with the academic mission of the university," says Kahn. "For that reason, there's some occasional challenges trying to map our goals onto the goals of the DEI office, which tends to be more focused on campus climate and a sense of belonging and on providing resources and support to faculty and students."
Moreover, on many campuses the role of the CDO may have been established only recently, making it hard for CDOs to figure out where international offices fit into the picture. 
"CDOs are new and are so overwhelmed with compliance issues and trying to figure out the campus culture that they don't necessarily have the time to invest in the needs of international students," says Winn. She recalls one SIO at another institution reaching out to the CDO, only to be told, "I don't have the time." Winn says that such a response makes it incumbent upon the SIO to "find that intersection" between the two offices.
3. Be proactive, and acknowledge the work to be done—both personally and collectively.
Whether or not the CDO is new on campus, fostering a relationship begins with an understanding that SIOs have a lot to learn about DEI work. 
"The first step is just to be aware," says Joanna Regulska, PhD, vice provost and dean of global affairs at the University of California-Davis. "These are the questions you want to ask. We in the international office may be able to frame the question, but we need to partner with the people who know the answers, have the insight, and may have done the work already."
One critical component of the collaboration is SIOs' willingness to take on the hard task of examining themselves and their offices in light of the mission to improve inclusion and equity. 
"SIOs really need to come to the plate," says Kahn. "They need to start to do this work for themselves. Just as we're always espousing in the classrooms, it starts with your own work. It takes a lot of time to truly understand your own biases."
4. Communicate regularly.
While the process of self-reflection is ongoing, there are other steps SIOs can take to strengthen the connection with the CDO. One is simply ensuring an ongoing line of communication. Hilary Landorf, PhD, executive director of global learning initiatives at Florida International University (FIU), has regular appointments with El pagnier "EK" Hudson, the university's vice provost for DEI.
"We talk every other week," Landorf says. "It's a standing conversation." In addition, Hudson and Landorf serve on each other's main committees. "I am a member of the DEI Council, and she is a member of the international education working group," says Landorf. "It is essential that we're seen in each other's worlds."
"We in the international office may be able to frame the question, but we need to partner with the people who know the answers, have the insight, and may have done the work already." —Joanna Regulska
Given how busy CDOs are, SIOs need to avoid simply adding to their burden. A successful relationship will be a two-way street, where both offices collaborate on important goals. 
"People will only come to the CDO when they need trainings," says Contreras. "But the offices are so busy that the thought of adding something is overwhelming. I always think about it as [asking], 'What is the mission-based objective that you can achieve collectively?'"
5. Find areas of collaboration.
The outcomes of a good relationship between the international office and the DEI office can take many forms. One example of how the offices can collaborate involves study abroad orientation. 
"We need to think differently about study abroad," says Regulska. "We need to provide students with the knowledge before they go so that they understand what the power relations in those places are [and] how certain privileges have deep roots in the history of a particular place."
Curriculum is another area with room for improvement. FIU has more than 250 courses that are designated as global learning courses, two of which are required to be taken by every student. The courses are recertified every 3 years. "The goal is when [the courses] come up for review, they are infused with the DEI component," says Landorf. 
"The takeaway is that we have to move away from the notion that we're competing. ... We're each looking through a slightly different lens, but we can complement each other's work." —Erica Caton
For instance, she says, "You must be talking about issues of equity in a course on water management in India. If you don't talk about who has access to water, you're not doing a good job."
Landorf also notes that students themselves are the first to point out gaps between global learning and DEI. "Students really put their finger on when they saw global learning that did not include equity and when they saw DEI that didn't include global learning," she notes. 
Working Toward a Win-Win Situation
While changes aren't always easy, the spirit of collaboration modeled by SIOs and CDOs ultimately will prove beneficial to both departments—and the communities they serve. 
"The takeaway is that we have to move away from the notion that we're competing," says Erica Caton, PhD, director of education and faculty development in the Center for the Advancement of Teaching and a faculty fellow in the Division of Diversity Equity & Inclusion at FIU. 
"The reality is that by sitting together and talking about what we do, we'll find more in common and see that we have shared values," she says. "We're each looking through a slightly different lens, but we can complement each other's work."  •
NAFSA Resources
About International Educator
International Educator is NAFSA's flagship publication and has been published continually since 1990. As a record of the association and the field of international education, IE includes articles on a variety of topics, trends, and issues facing NAFSA members and their work. 
From in-depth features to interviews with thought leaders and columns tailored to NAFSA's knowledge communities, IE provides must-read context and analysis to those working around the globe to advance international education and exchange.
About NAFSA
NAFSA: Association of International Educators is the world's largest nonprofit association dedicated to international education and exchange. NAFSA's 10,000 members are located at more than 3,500 institutions worldwide, in over 150 countries.