Practice Area Column
International Enrollment Management
A Roadmap to Agent Relationships
As more institutions explore incorporating agents into recruitment plans, consider several best practices that can help ensure success.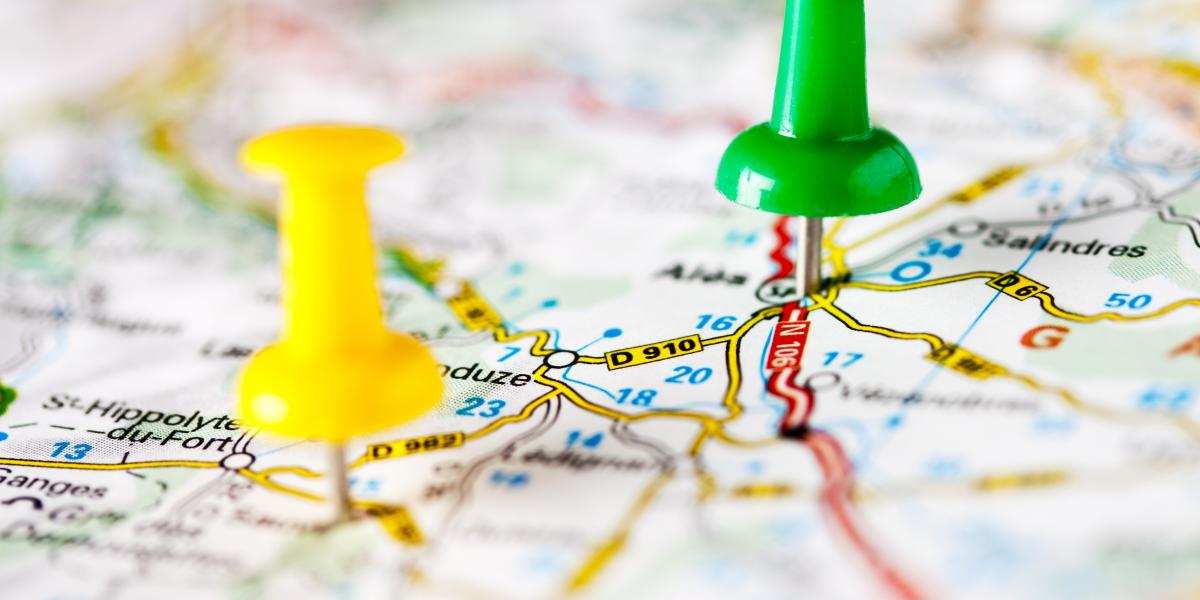 It is a familiar sight to international recruiters traveling to many parts of the world: roadside billboards and signs promising opportunities to study in the United States and promoting the services of local agents. Now, as pandemic-related restrictions enter their second year, agents represent the only opportunity for in-person recruiting in some places. 
"They're still in person and face-to-face in some markets, and they're still able to help promote your university," says Kara Johnson, MA, director of international services at Governors State University in Illinois. At the same time, she adds, "you really need to make sure you find agents who have a good reputation and who will promote your university ethically and accurately." 
The use of international recruitment services firms has grown significantly in recent years. A recent survey of nearly 300 institutions conducted by the National Association for College Admission Counseling and the American International Recruitment Council (AIRC) found that almost half (49 percent) of respondents are now partnering with agents to recruit undergraduate international students. That is up from just 36 percent 3 years ago. 
The pandemic has not dramatically shifted the landscape to date: Just 5 percent of survey respondents have stopped working with agents, and 2 percent have begun doing so. But international enrollment leaders suggest that opportunities to rethink the agent relationship will emerge from this challenging period.
"COVID washed away a lot of agents who were marginally profitable. It also allowed those who want to reinvent themselves to fit for the changed world," says Jing Luan, PhD, provost of San Mateo Colleges of Silicon Valley and president of AIRC. 
Weigh the Factors
Leaders from institutions with established ties to agents say the benefits have increased during the pandemic. Along with the potential of face-to-face connections, agents have helped students navigate visa appointments as local U.S. consulates and embassies reopen and provided encouragement as students weigh decisions about pursuing studies abroad.
"A lot of institutions think they'll just sign up in markets they want to have access to and have students show up. You have to be strategic to see success." —Vanessa Andrade
At the same time, equally long-standing reservations about agents persist, including the lack of transparency in relationships with prospective students, financial incentives, loss of control over messaging, and high staff turnover. It is vital to be intentional about planning and managing agent relationships, institutional leaders say. 
"It's a strategic partnership, so you have to manage that appropriately," says Vanessa Andrade, deputy senior international officer at California State University-Northridge (CSUN).  "A lot of institutions think they'll just sign up in markets they want to have access to and have students show up. You have to be strategic to see success." 
Identify Target Regions
As with all international recruiting, success begins with ensuring that certain markets are a good fit for the institution. "Don't believe what an agent tells you—do the research," Luan advises. For example, India is the second-largest sending country overall, but it is not well suited for San Mateo's community college district. 
It is also important to know the extent to which students rely on agents in each market, Johnson says. While Governors State has increased the number of agents it works with in India, its top sending country, in recent years the institution also has been expanding its work with agents in new markets, including Argentina, China, and Vietnam.
"Don't believe what an agent tells you—do the research." —Jing Luan
Other institutions have expanded which academic programs rely on agents. At CSUN, for example, agents have expanded from nondegree recruiting to support undergraduate and graduate programs. 
Select Agents
A range of resources are available to help institutions find reputable agents, including the U.S. Commercial Service's Gold Key Matchmaking Service, AIRC certified agencies (comprising mostly larger companies), and ICEF's list of agents who have gone through the organization's training program.
"Don't reinvent the wheel," Andrade says. "A lot of people are doing this and doing this well."
Institutions also can rely on word of mouth based on peers' experiences or ask currently enrolled students from target countries if they used agents during their own college search. 
A good practice is to benchmark agents' commission structure—usually a set percentage of revenue from a student's first year, semester, or overall course of study or a flat commission fee. Communicate with similar institutions to "make sure you're on an even playing field," Johnson advises. 
Develop Working Relationships 
Not developing two-way relationships with agents is "the biggest mistake people make," Andrade cautions. One key, she adds, is making sure that agents have the tools—resources and access to staff—they need to accurately market and represent the institution. "You have to be ready to support them," she says.
To that end, CSUN created agent-specific resources, including regularly updated details of its different programs, photos of campus, and a quarterly newsletter outlining key deadlines and when the college's recruiters will be hosting events overseas. Communicating COVID-related restrictions and safety protocols is vital so agents can answer questions. To ensure transparency, CSUN's international program website also includes a complete list of all agents the institution works with and a step-by-step process for establishing a relationship with the university. 
Luan also recommends a more personal touch: traveling to meet with agents at least once a year when possible. "They tend to remember to work with whoever is in front of them," he says.
Measure the Impact
Whether working with multiple agents or just a couple, institutions should have systems in place to measure their partners' effectiveness. "We have found that agents follow the 80/20 rule: 80 percent of the results come from 20 percent of the agents we contract with," Luan says. 
"We have found that agents follow the 80/20 rule: 80 percent of the results come from 20 percent of the agents we contract with." —Jing Luan
CSUN tracks agents on an internal dashboard by linking them to metrics including applications submitted, enrollments, and progress toward degrees. "All are taken into consideration when reviewing agent agreements," Andrade says. These reviews also are a two-way street, with CSUN asking agents what tools and support they feel might improve their own efforts. 
Identify New Opportunities
While the pandemic has not upended the agent-institution relationship, some colleges are considering how they might reshape these partnerships going forward. 
For example, 3 years ago, San Mateo Colleges launched Global Online Learning (GOL), which allows students in other countries to earn academic credits that can be used when applying or transferring to other institutions and programs. "When COVID hit, we were ready," Luan says.  To encourage agents to promote the credit-based program, San Mateo also shifted to a marketing fee structure as an incentive.
It is important to find agents willing to support new programming that will meet the needs of a rapidly changing landscape, Luan says. "Those who are against online learning are going to have a rude awakening, because online learning will stay," he says. "Continuing to claim specialty in the Ivy League is not going to work that well, because Harvard admits around 1,000 freshmen….There are many agents in a country, so parents will be asking questions. Nothing beats the power of a good question."  •
---
Objections Remain
Longstanding concerns about agents appear to persist among institutions that do not partner with them, according to the NACAC/AIRC survey. More than half of respondents who do not work with agents (54 percent) cited ethical concerns with practices including commission models and the potential for agents to provide inaccurate information or steer students to institutions based on financial incentives.  
Other reasons for not partnering with agents cited by respondents include staff capacity to recruit students through international travel (55 percent) or from the United States (45 percent), fear of harming the institution's reputation (31 percent), use of in-country alumni (23 percent), and a lack of knowledge about selecting recruitment partners (15 percent).
About International Educator
International Educator is NAFSA's flagship publication and has been published continually since 1990. As a record of the association and the field of international education, IE includes articles on a variety of topics, trends, and issues facing NAFSA members and their work. 
From in-depth features to interviews with thought leaders and columns tailored to NAFSA's knowledge communities, IE provides must-read context and analysis to those working around the globe to advance international education and exchange.
About NAFSA
NAFSA: Association of International Educators is the world's largest nonprofit association dedicated to international education and exchange. NAFSA's 10,000 members are located at more than 3,500 institutions worldwide, in over 150 countries.