Take 5: May 2021
A roundup of NAFSA member recommendations for what to watch, listen to, follow, and read.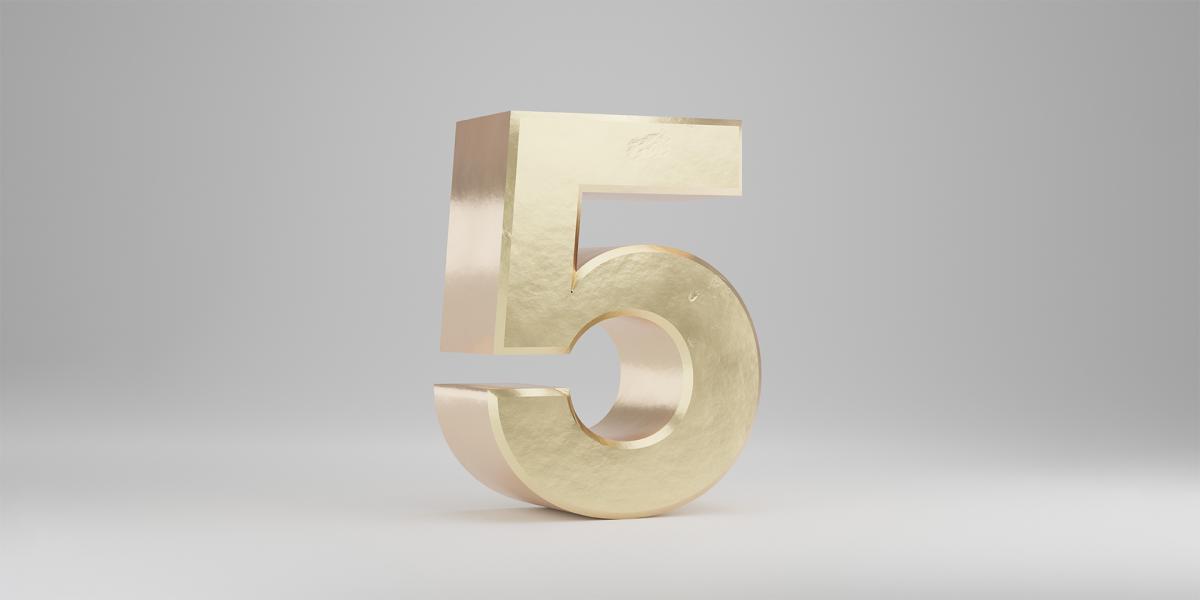 In anticipation of the NAFSA 2021 Annual Conference & Expo, which will take place June 1–4, this month's Take 5 features recommendations from members of NAFSA's 2021 Annual Conference Committee (ACC). It sounds like ACC members have had books on the brain recently! This month's roundup includes books on mindful travel, trauma, antiracism, ikigai, and White fragility.
Have a recommendation for your international educator colleagues? Email us with your ideas—we might include them in an upcoming issue of International Educator.
"This book is a toolkit for using travel and connecting with others outside of our cultures as a means to 'unpack our baggage about who we are, where we come from, and how much we have.' It poses thoughtful questions that can help navigate the uncomfortable reality of unfair systems and inequality in the world. This is a must-read for anyone who wants to think more deeply about mindful travel as an opportunity to build the 'politics of care.'"
—Sandi Janusch, PhD, University of Washington, ACC 2021 Workshop Chair
"I recently took a workshop with the author. Hearing her firsthand account of the trauma she experienced and the strengths she found in herself to survive was inspiring. She had us do a writing exercise in which she asked us to think about a trauma we had survived. The exercise was to focus on the qualities we exhibited, the actions we took, and the strengths we found in ourselves to survive. It was a powerful exercise to reframe trauma and help one to see themself as a survivor."
—Jenifer Ruby, MA, Rollins College, ISSS KC Coordinator on the ACC
"Our office recently read How to Be an Antiracist and had some small-group discussions about it. I really appreciate the ways in which the book and the discussions have helped me to think more deeply about the things I see, read, and hear, and to ask sometimes difficult questions of myself and others."
—Jenny Bowen, MA, Indiana University-Bloomington, ACC Content Chair
"I thoroughly enjoyed this international best seller based on the Japanese proverb, 'Only staying active will make you want to live a hundred years.' The essence of this inspiring read is that everyone has an ikigai, a reason for living, a purpose, and finding it is the key to a happier and longer life. The description of the book notes that 'it's the reason we get up in the morning.' That was enough for me to add this to my list of must-reads and discover the practical tools the book offers to find the place where passion, mission, vocation, and profession intersect."
—Tonya Veltrop, MBA, University of Missouri, ACC Poster Chair
"We all need to do our part to help fight the injustices in our country and world. This book helped give perspective and led to some deeper, more meaningful conversations with those in my own circle of influence."
—Sam Brown, EdD, Brigham Young University, ACC Chair-Designate
About International Educator
International Educator is NAFSA's flagship publication and has been published continually since 1990. As a record of the association and the field of international education, IE includes articles on a variety of topics, trends, and issues facing NAFSA members and their work. 
From in-depth features to interviews with thought leaders and columns tailored to NAFSA's knowledge communities, IE provides must-read context and analysis to those working around the globe to advance international education and exchange.
About NAFSA
NAFSA: Association of International Educators is the world's largest nonprofit association dedicated to international education and exchange. NAFSA's 10,000 members are located at more than 3,500 institutions worldwide, in over 150 countries.