A National Strategy on International Education Takes a Quantum Leap
What you should know about the Biden administration's Joint Statement of Principles for international education.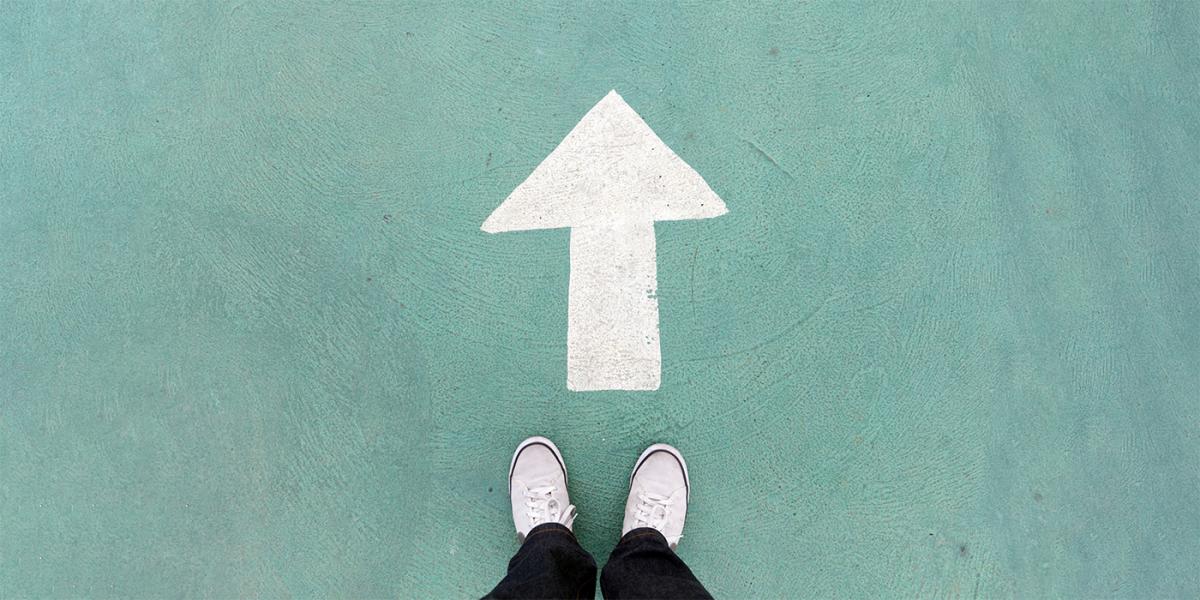 NAFSA has long advocated for a national strategy for international education, one that focuses on proactively recruiting talented students and scholars to U.S. colleges and universities from countries around the world and increasing the number and diversity of U.S. students who study abroad before graduation. With its recent announcement on this issue, the Biden administration has taken a quantum leap in advancing this idea.
On July 28, the U.S. Departments of State and Education released a Joint Statement of Principles for international education that renews focus on the role of international education in improving U.S. diplomacy, global competitiveness, and higher education, as well as the lives of the American people.
Why NAFSA Loves This News
The statement of principles speaks directly to NAFSA's foundational values, and the positive outcomes resulting from the policies and other practical measures implemented under this vision could be significant. As NAFSA's executive director and CEO, Esther D. Brimmer, DPhil, said about this announcement, "Establishing a national strategy to proactively welcome international talent and compete for the world's best and brightest will undoubtedly contribute to our nation's global leadership, economic strength, and innovation. U.S. students also benefit from global experiences provided by access to study abroad, interactions with international student peers, and an internationalized campus. We should prioritize these opportunities."
The statement of principles speaks directly to NAFSA's foundational values, and the positive outcomes resulting from the policies and other practical measures implemented under this vision could be significant.
In recent years, we have seen other countries adopt national strategies and use them to great effect. For example, in March 2019, the UK government announced an international education strategy, with the goal of hosting 600,000 international students by the year 2030. Motivated by this target, UK policymakers have implemented a number of policy changes and initiatives to boost international student recruitment, including the following:
In September 2019, the government reinstated a 2-year post-study work visa for graduates, a change that went into effect at the start of the 2020–21 academic year.
In January 2020, the UK government announced a new, fast-track visa program to attract the world's top scientists, researchers, and mathematicians. The approach has yielded encouraging results.
Despite the COVID pandemic, international enrollment at UK universities increased by 12 percent in 2020, and the total number of international students in the country exceeded 500,000 for the first time, demonstrating the impact of these initiatives.
Canada has taken advantage of recent shifts in international student mobility perhaps more than any other country. Canadian politicians and university leaders have capitalized on opportunities presented by geopolitical changes to brand the country as a proudly multicultural, welcoming destination. The country hosted 642,000 students in 2019, a 13 percent increase over 2018, while international student enrollment fell by nearly 2 percent in the United States. Canada has friendlier international student policies than some other countries (including the United States), such as expedited visa processing for certain qualifying students and post-study work visas that are valid for up to 3 years. As a result of these measures, which make it easier for international students to immigrate, Canada's international student enrollment increased by more than 80 percent in the 5 years before the pandemic, making the country one of the world's fastest-growing study destinations during that period.
What Impact the Biden Administration's Announcement Will Have on the Field of International Education
The joint statement is no doubt a meaningful affirmation of the values of global engagement, inclusion, and diversity that we hold as a field. But what are the practical implications? This is an open question at the moment—the administration has not yet released any details on policies, regulations, or programs that it plans to put in place or support.
But even without the practical details in place, the statement is still a big deal. This is the first time that the federal government has issued such a statement since former U.S. President Bill Clinton issued an executive memorandum on international education, which NAFSA helped shape, more than 20 years ago.
Even without the practical details in place, the statement is still a big deal.
By prioritizing international education in this way, the Biden administration suggests there may be increases in the federal resources invested in our field and greater inter- and intra-agency collaboration. Improved collaboration and greater synergy between the activities within and across federal agencies could result in more welcoming visa and immigration policies for international students and scholars, as well as more robust programs and resources to help grow and diversify study abroad participation and enhance campus internationalization. If actualized, these shifts would benefit our work significantly.
What We Want to See Next
Given the importance of this announcement and the challenges associated with implementing government-wide initiatives, NAFSA recommends the administration establish a coordinating entity within the White House to ensure successful collaboration with all necessary agencies. Stakeholder engagement throughout the entire development and implementation process will also be critical.
Since the early days of the Biden administration, NAFSA has provided detailed recommendations for the U.S. Departments of State and Education, as well as other federal agencies that should also be part of any broader international education strategy. These policy recommendations, which are even more relevant in the wake of the announcement, include the following:
Develop a national strategy for recruiting international students that sets specific enrollment goals, engages a broader number of U.S. institutions in enrolling international students, and seeks to attract a more diverse pool of students from a wider range of countries and regions around the world.
Create a national strategy that makes study abroad a critical component of a quality higher education experience in the United States, increases study abroad participation among U.S. college students, and prioritizes diversity in study abroad cohorts and destinations. Support for the Senator Paul Simon Study Abroad Program Act would go a long way toward achieving these goals.
Increase funding for established programs such as Fulbright, newer programs such as the State Department's Increase and Diversify Education Abroad for U.S. Students (IDEAS) program, and virtual exchange programs such as the Stevens Initiative, which have become vital pieces of the international education puzzle during the COVID-19 pandemic.
What You Can Do
Input and involvement from international educators like you will be crucial for the development of a national strategy that best serves our field. Be sure to sign up for our Connecting Our World advocacy emails to receive timely updates on this effort and learn about action steps you can take to shape the discussion.
NAFSA Resources
Additional Resources
About International Educator
International Educator is NAFSA's flagship publication and has been published continually since 1990. As a record of the association and the field of international education, IE includes articles on a variety of topics, trends, and issues facing NAFSA members and their work. 
From in-depth features to interviews with thought leaders and columns tailored to NAFSA's knowledge communities, IE provides must-read context and analysis to those working around the globe to advance international education and exchange.
About NAFSA
NAFSA: Association of International Educators is the world's largest nonprofit association dedicated to international education and exchange. NAFSA's 10,000 members are located at more than 3,500 institutions worldwide, in over 150 countries.