Practice Area Column
International Education Leadership
Standing Alone
Despite encouraging steps forward, the United States remains the only major English-speaking country without a national strategy for internationalization. U.S. institutions can learn from other countries to boost their own recruitment efforts.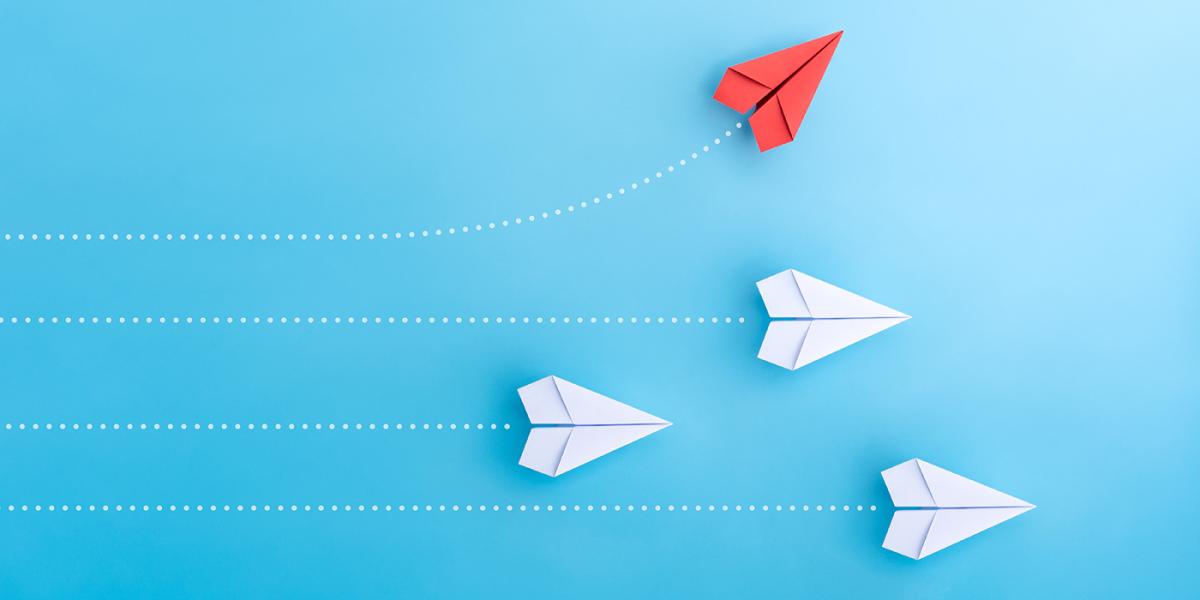 The United States doesn't have a national internationalization strategy for higher education, but it isn't alone. Only about 20 percent of countries have such a strategy or include internationalization as part of a national higher education strategy, according to a 2018 research study.  Even so, among the ranks of the top English-speaking receiving countries, the United States stands alone.
Of the top five receiving countries in 2020, the United States is the only one that doesn't have a national strategy for internationalization. The other four—Australia, Canada, France, and the United Kingdom—have national strategies for internationalization; two have updated them in the last 2 years to address the realities of the pandemic and other global trends. (China, typically in the top 5, did not report 2020 data.) Leaders on U.S. campuses should familiarize themselves with other countries' priorities and plans to help their own institutions remain competitive globally.
Australia: Reopening Borders, Refocusing Emphasis
Australia released a new strategy for international education in late November 2021, and the timing wasn't an accident—the nation's international borders were poised to reopen weeks later for postpandemic mobility. 
"As we welcome international students back onshore, the new strategy…. will ensure Australia moves from recovery into long-term growth," Alan Tudge, minister for education and youth, said in announcing the strategy's release.
The new strategy, which covers the years 2021 to 2030, was a response to a drastic drop in international student numbers during the pandemic—new students fell by 22 percent in 2020 after reaching a peak of nearly a million students in 2019.  Accompanied by visa changes and $37 million AUD in support, the revised strategy is an update to a plan released in 2016.
Diversification is again a key priority, particularly since Australia is more reliant on a handful of sending nations than its Anglophone peers. Nearly three-quarters of its international students (72 percent) come from its top five markets, compared to 66 percent in Canada, 61 percent in the United States, and 45 percent in the UK, the strategy states.
Australia's strategy also focuses on developing microcredentials and diversifying options available to online students and offshore markets "at different price points." And it emphasizes strengthening connections between international students and their Australian counterparts and communities, noting that "the effects of COVID-19 have highlighted the importance of improving social cohesion, with some international students reporting feelings of social isolation or increased levels of discrimination."
Since reopening its borders in December 2021, Australia student visas have increased by 17 percent, according to ICEF. But higher education leaders are pointing to the student connections outlined in the plan.
"The real test of whether the strategy holds water is if it satisfies its most central asset—our students," Omer Yezdani, director of the Office of Planning and Strategic Management at Australian Catholic University, wrote in an editorial.
Canada: No Changes, But Continued Growth
Though Canada has previously produced strategic plans for international education efforts, it is the only top 10 receiving country that has not altered its approach postpandemic. Its most recent revision was released in August 2019, when the government committed $148 million CAD over 5 years to diversify source markets and promote study abroad. Even so, other changes speak to evolving priorities and a redoubled emphasis on international students.
In March 2022, Canada set new overall targets for immigration, with international students a top priority.  They are anticipated to contribute to more than half of the nation's target of 1 million new permanent residents through 2024. And Colleges and Institutes Canada (CICan), which represents more than 680 postsecondary campuses and institutions and is a partner with the Canadian government on elements of the national strategy, announced its own internationalization strategy in June 2022. 
Aligned with the United Nations Sustainable Development Goals (SDGs), CICan's strategy is intended to "futureproof the Canadian college and institute network through internationalization and global engagement."
"Our members are emerging from the COVID-19 pandemic with a great repository of new knowledge, insight, and innovation about the delivery of education and training to both Canadian and international students," the strategy states. "Our members are well-positioned for the next step in the evolution of their international outlook."
In its 2019 national plan, Canada removed a numerical target for international students.  Instead, like its peer nations, the plan focused on diversifying its international student populations, identifying Brazil, Colombia, France, Indonesia, Mexico, Morocco, Philippines, Thailand, Turkey, Ukraine, and Vietnam and as its primary targets. The 2019 plan also stressed the importance of diversifying within China and India.
The 17 percent growth of the number of international students studying in Canada in 2021 effectively erased pandemic losses from the year before and narrowly missed the nation's 2019 record of hosting more than 638,000 international students, according to student visa data. Canada also appears to be meeting its diversification goals, with significant growth in India and other nations offsetting enrollment declines in China, South Korea, and Vietnam. Of its priority markets, only Brazil and Vietnam were down in 2021, according to ICEF.
France: Growing English Language Offerings
With the closure of China to international students during the pandemic, France was the non-English-speaking country that hosted the most international students in 2020—and it appears poised for continued growth. International student visa issuance jumped 25 percent in 2021, rebounding to prepandemic levels, according to Campus France, a public institution created in 2010 to promote French higher education abroad.  The nation's goal is to attract half a million international students by 2027. France also is increasing its study abroad opportunities, exceeding 100,000 outbound students for the first time in 2019, placing it in fifth place globally, according to Campus France.
African and European students make up more than three-quarters of France's international students, according to ICEF. Campus France argues that geopolitical events are helping differentiate the country from its European counterparts, including Brexit (UK) and the war in Ukraine (Russia, which has attracted comparable numbers of international students in past years).
France has historically resisted the incursion of English into all aspects of its culture, but since a 2013 law upended policies about the teaching of courses in other languages, its institutions are increasingly offering education opportunities in English. The Campus France site lists nearly 1,670 programs taught in English. The majority—1,375 programs—are "100 percent taught in English," the website states.
That's a dilemma other non-English-speaking countries face as they seek to attract international students—one which requires a national policy, according to the authors of the 2022 book International Student Recruitment and Mobility in Non-Anglophone Countries: Theories, Themes and Patterns: "Non-Anglophone countries need to find a balance between, on the one hand, quality of education, service to their own students, and national identity, and on the other hand, an active recruitment policy and making their higher education attractive to international students who are not fluent in the local language of instruction—in other words, offering them programs taught in English," the authors state. "This requires a national and institutional higher education language policy, which in most countries is still lacking or stalled in an intensive debate."
United Kingdom: Brexit and Beyond
The UK revised its internationalization strategy in February 2021.  Declaring that "UK education is punching above its weight, but below its potential," the revised plan was intended to "set the path for the education sector to move from pandemic recovery to sustainable growth," the UK's Department for Education said in releasing the update. The plan calls for an increase in the number of international higher ed students hosted in the UK annually to 600,000 by 2030. 
The update follows up on the UK's 2019 plan, which presented a more comprehensive roadmap for international education in a post-Brexit world. A key strategy has involved diversifying beyond European Union markets given the nation's departure from the EU. To that end, the UK appointed Professor Sir Steve Smith, formerly vice chancellor at the University of Exeter, as its International Education Champion.
Smith's task is to focus on growth across a more diverse range of countries, including Brazil, China, Hong Kong, India, Indonesia, Mexico, Nigeria, Pakistan, Saudi Arabia, and as well as European countries. According to an analysis by ICEF Monitor, much of the UK's 9 percent growth in international students in 2020–21 came from non-EU countries.
The UK has also made several other changes since the 2019 policy was released. In 2020, it restored post-study work rights and launched what it calls the "Turing Scheme"—a Brexit replacement of the EU-sponsored Erasmus Scheme that has provided funding for more than 40,000 students to study abroad. The UK says its own plan has allowed it to send more disadvantaged students to a greater number of countries than the Erasmus Scheme.
While the UK's cadence for national planning has accelerated. The first strategy was established in 1999 and updated in 2006; another was launched in 2013 with revisions in 2019 and 2021. The UK's departments for education and international trade plan annual updates going forward.
The United States: Steps in the Right Direction
The Biden Administration announced last summer its interest in pursuing a comprehensive plan for international higher education by releasing a Joint Statement of Principles on International Education. It's the first such signal since the Clinton Administration proposed doing so in a memorandum in early 2000 at the behest of NAFSA and others in the higher education sector.
Before then, the closest the United States came to a comprehensive national policy was in 1966, when the International Education Act (IEA) was signed into law. Never funded by Congress, the IEA still set the stage for federal support for international education, which has since been guided by Title VI of the Higher Education Act, in addition to State Department international education and exchange programs like Fulbright.
NAFSA applauded the release of the Joint Statement of Principles and sees it as a foundation upon which to build a comprehensive U.S. national strategy for international education. A series of policy recommendations to the Biden-Harris administration stress that adopting such a strategy is critical to recovering from the effects of the COVID-19 pandemic on the field.
---
NAFSA's Work to Advocate for a National Strategy
NAFSA and other advocates argue that any robust international student recruitment effort that seeks to grow and diversify enrollment at U.S. colleges and universities must be paired with transparent, efficient, and reliable visa processing and welcoming immigration policies. Increased federal funding for international education is also critical to aid the field in its recovery from the impacts of the pandemic.
In advocating for a national strategy, NAFSA urges the Biden administration to establish targets, support policies, and fund programs to:
increase the number and diversity of international students at U.S. higher education institutions;
increase the number and diversity of American students participating in study abroad programs; and
encourage global higher education institutional partnerships that will facilitate internationalized curricula, foreign language instruction, collaborative research, and faculty mobility.
---
NAFSA Resources
About International Educator
International Educator is NAFSA's flagship publication and has been published continually since 1990. As a record of the association and the field of international education, IE includes articles on a variety of topics, trends, and issues facing NAFSA members and their work. 
From in-depth features to interviews with thought leaders and columns tailored to NAFSA's knowledge communities, IE provides must-read context and analysis to those working around the globe to advance international education and exchange.
About NAFSA
NAFSA: Association of International Educators is the world's largest nonprofit association dedicated to international education and exchange. NAFSA serves the needs of more than 10,000 members and international educators worldwide at more than 3,500 institutions, in over 150 countries.
NAFSA membership provides you with unmatched access to best-in-class programs, critical updates, and resources to professionalize your practice. Members gain unrivaled opportunities to partner with experienced international education leaders.